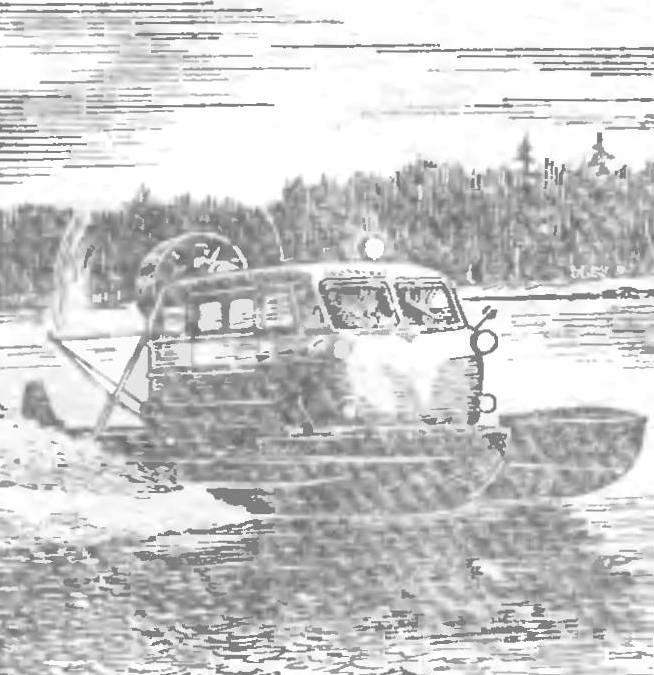 Many readers, building a snowmobile and a boat with propellers, in his letters to the editor are asked to tell how the variable-pitch propellers and what advantages they possess. In response to that request, the published material prepared by the consultant of the public KB, "M-K" on snowmobiles I. N. By juvenalian.
The traction force developed by any screw depends on its diameter, rotating speed, angle of attack of the blades relative to the plane of rotation and the cross-sectional profile of the blade, creating a lifting force. Here is an example.
Place in an air stream iodine some angle of attack of flat plate (Fig. 1A). The incoming flow pressure on its lower surface with a force P1. Simultaneously on the upper surface of the non-symmetry of flow, the air flow swirls, there is a vacuum, which produces a force P2. These forces are directed in one direction are perpendicular to the plane of the plate and attached at its geometric centre. They can be replaced by one resultant force R. If the latter decomposed into vertical and horizontal components, we get, respectively, the lift force T (or traction) and force of air resistance X.