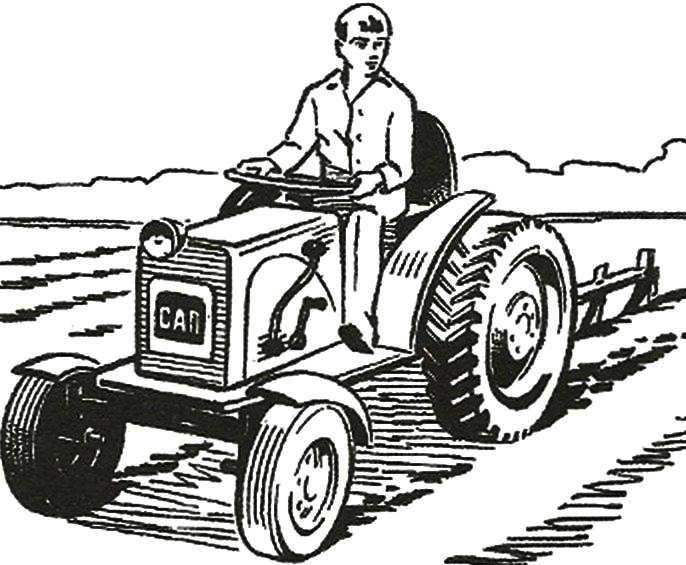 This mini tractor was built in a family of Amateur design Bureau of Paul: under the guidance of the head of the family of Valery Vasilyevich machine was assembled by his sons Sergei and Andrei. All three are longtime readers of the magazine "modelist-Konstruktor". Small-sized tractors, called by its creators the acronym SAP (S. A. Paul), is designed as a universal – tilling and transport agricultural unit. He can plow, cultivate, harrow, and to tow a cart with goods or a small tank with a capacity of about 100 litres for watering the infield.
The car was very successful -it is economical, maneuverable and has a high permeability. Has eight gears – four forward and four back. Maximum speed 37 km/h.
Frame mini-tractor welded, is a "horseshoe", the bent of thick-walled drill pipe with a diameter of 28 mm, the two parts of the strut and the original pipe with a diameter of 50 mm. Two steel notched plates in the rear part intended for fastening the intermediate sprockets. The use of the elements of the frame of the scooter T-200 has facilitated the installation of the engine and a portion of the lining of the hood.