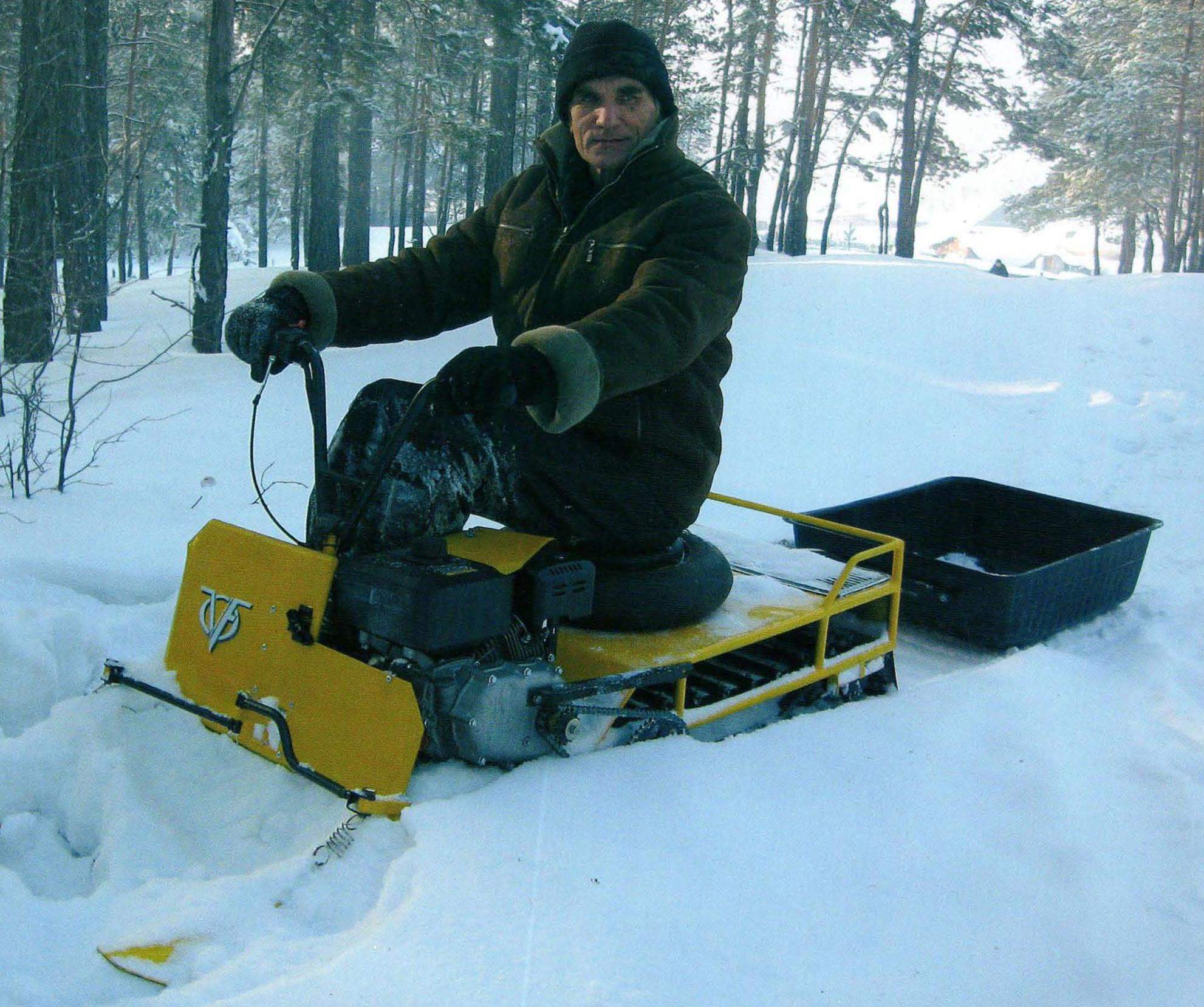 Imagine readers of the venerable magazine "modelist-Konstruktor" simple in construction and small in size snowmobile, it is available for self-construction. It was designed so that there was no problems with spare parts (for example, there is no single-point lubrication: ball bearings – closed, all sleeves are durable: metallografitovyh and PTFE, and can buy them at any auto shop).
A snowmobile is relatively easy (weight – about 70 kg), the so – called "cartop" ("Kar" car, "top", top, that is designed to carry on the roof of the trunk or in the passenger compartment of a car). Dimensions "kartopya" for transportation (with the removal of skis and a lowered wheel) is 1450x700x500 mm.
A snowmobile designed primarily for anglers ice fishing on the frozen rivers and lakes. It is very maneuverable, which is important for unexpected detour the ice pack and the old holes. Incidental contact with the water supplied with the original recovery system both driver and machine. The system consists of a rescue buoy from the car camera used under normal conditions as part of the driver's seat, nylon cord (15m) and a spinning reel. The car rises out of the water for this cord.