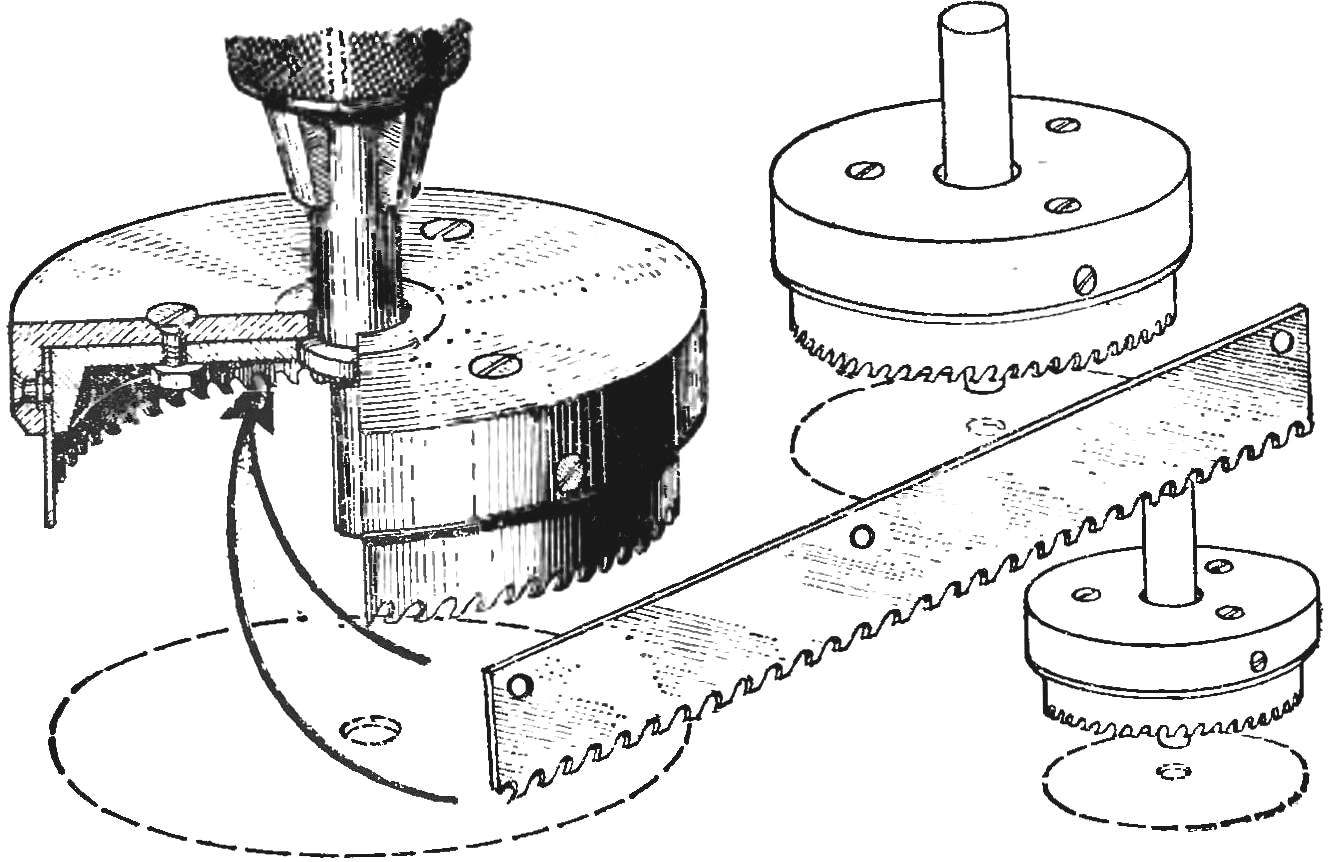 And really, where? To throw away? It is a pity, after all, made of fine steel, they may be able to provide for drilling in the sheet material of large diameter holes. The holder design for the band saw consists of two disks — internal and external, tighten the three screws. For fixing the fabric on the collar of the outer ring has three pins. For drilling holes of different diameters makes sense to make a few tool holders.
Recommend to read
SEMI FOLDING TABLE
If the kitchen area in the apartment or in the country is small, then a table for folding it is preferable that, in the period between Breakfast and lunch or lunch and dinner he would...
BUILDING A CHOPPER
I am a regular reader and admirer of "Modeller-designer", In turn, would like to offer the subscribers of the magazine the story of how I built a chopper.   Amateur "copperstone"...