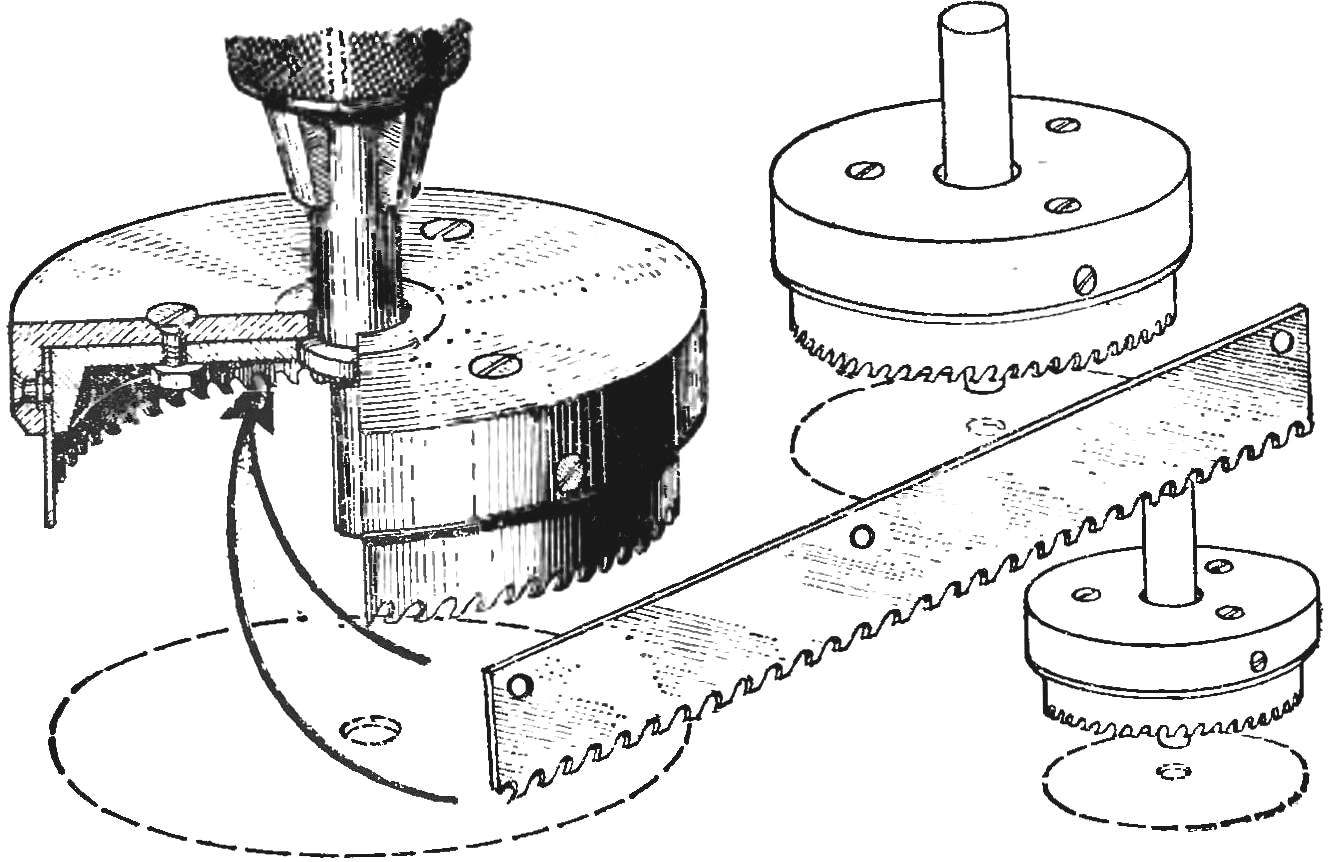 And really, where? To throw away? It is a pity, after all, made of fine steel, they may be able to provide for drilling in the sheet material of large diameter holes. The holder design for the band saw consists of two disks — internal and external, tighten the three screws. For fixing the fabric on the collar of the outer ring has three pins. For drilling holes of different diameters makes sense to make a few tool holders.
Recommend to read
DRILL WITH SELF-SERVICE
What a handyman can do without a drill? With a set of simple devices it is possible to perform various processing operations materials. But most drill, of course. is used for its...
Horned adjustable
This upgraded wrench I use for many years and I think it is very convenient. Drill a hole and his lips pressed to two steel pins, I was a versatile tool to unscrew and also hidden castle...