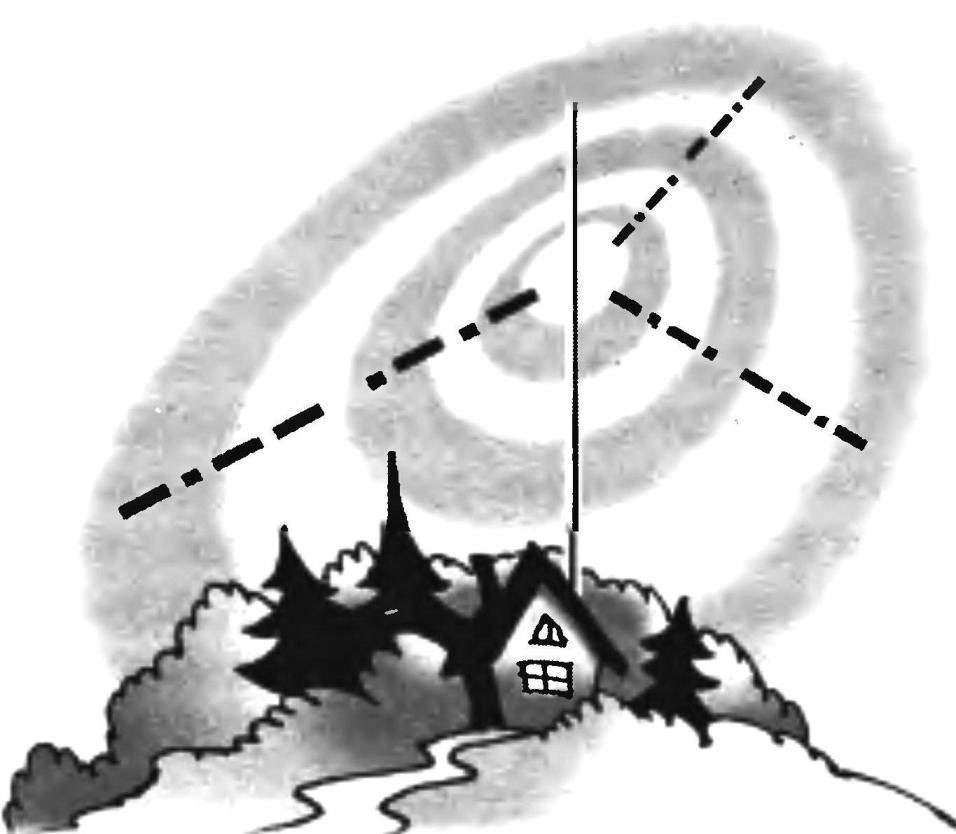 The ham-hams is well known that, to ensure reliable connection in addition high-sensitivity receiver and a powerful transmitter is needed and a well-designed antenna. There are many types of antennas, however, have to limit ourselves to just two or three. And one of them often becomes a quarter-wave vertical pin or, more precisely, its improved version, which in radio is called the Ground Plane.
I'm not going to tell the readers about the configuration of the antenna — about it in detail is described in specialized publications. The problem I have is to acquaint the hams with the design of such antenna.
As known, the base whip antenna is solid metal or composite bar or, even better, the dural tube is a length of a quarter wavelengths used. For the most popular twenty-meter short-wave range operating (electrical) length of pin is exactly 5 meters.
However, when I started to do such an antenna, get the duralumin pipe with a diameter of 40 — 50 mm and a length of about five meters I could not.