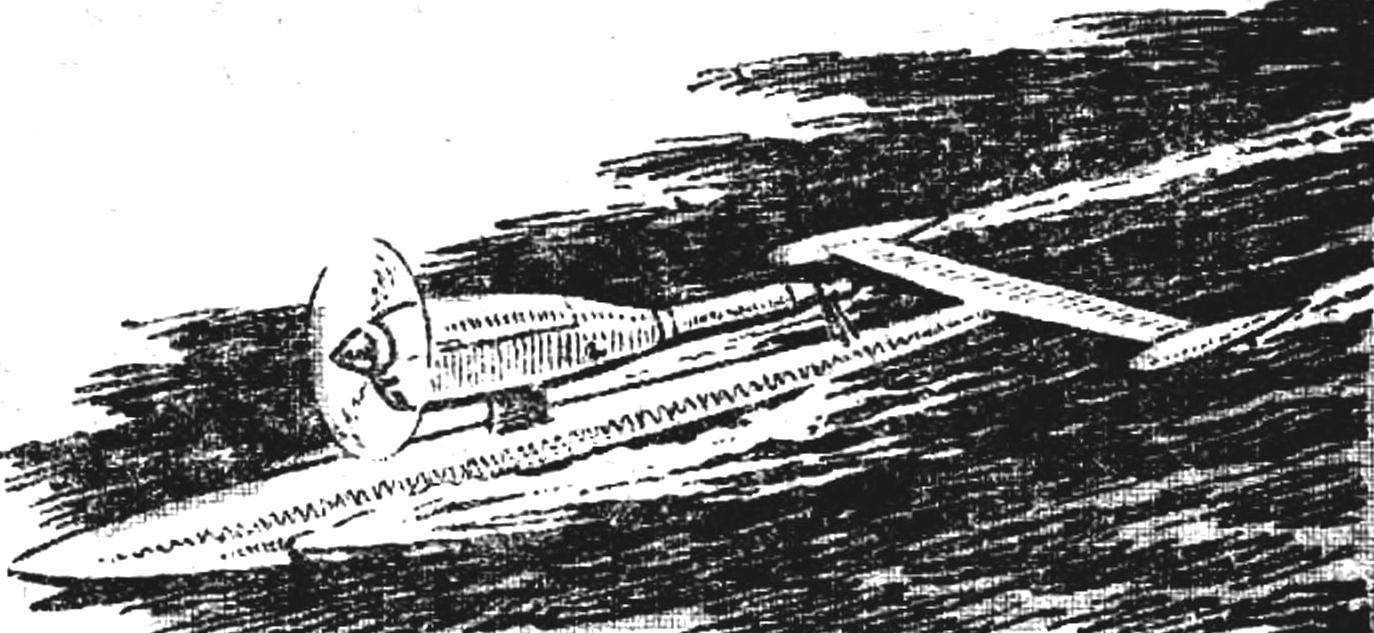 "Silver" the world championship of 1981, the same year the first place among the strongest athletes of the USSR — it is the best feature of the scheme boat built by the master of sports of the international class, the repeated champion and the champion of the USSR and the world by A. Tupikina. A similar model was helped by his colleague Vladimir Dovzhenko to be among the winners of the USSR championship in 1982 and set a new record in class-1.
In the design of a boat focused on not so much hydro-how much aerodynamics. The fact that modern microglossary really fly! Enough to climb a small ripple on the water surface, as a model, overclocked to truly aircraft speed, goes to the mode in which it counts only occasionally touches the tops of the highest waves. The rest of the time speed overcomes the distance through the air! Maybe raise the camera higher still, to tear it from hindering the rapid running liquid "bumps"? But… the Rules require sudomodel at least twice in a circle to come into contact with water, otherwise the result will not be counted by the judges.
Try to understand what can be done to reduce air resistance. First is to design the device with the minimum external surface (called the wetted aerodynamics).