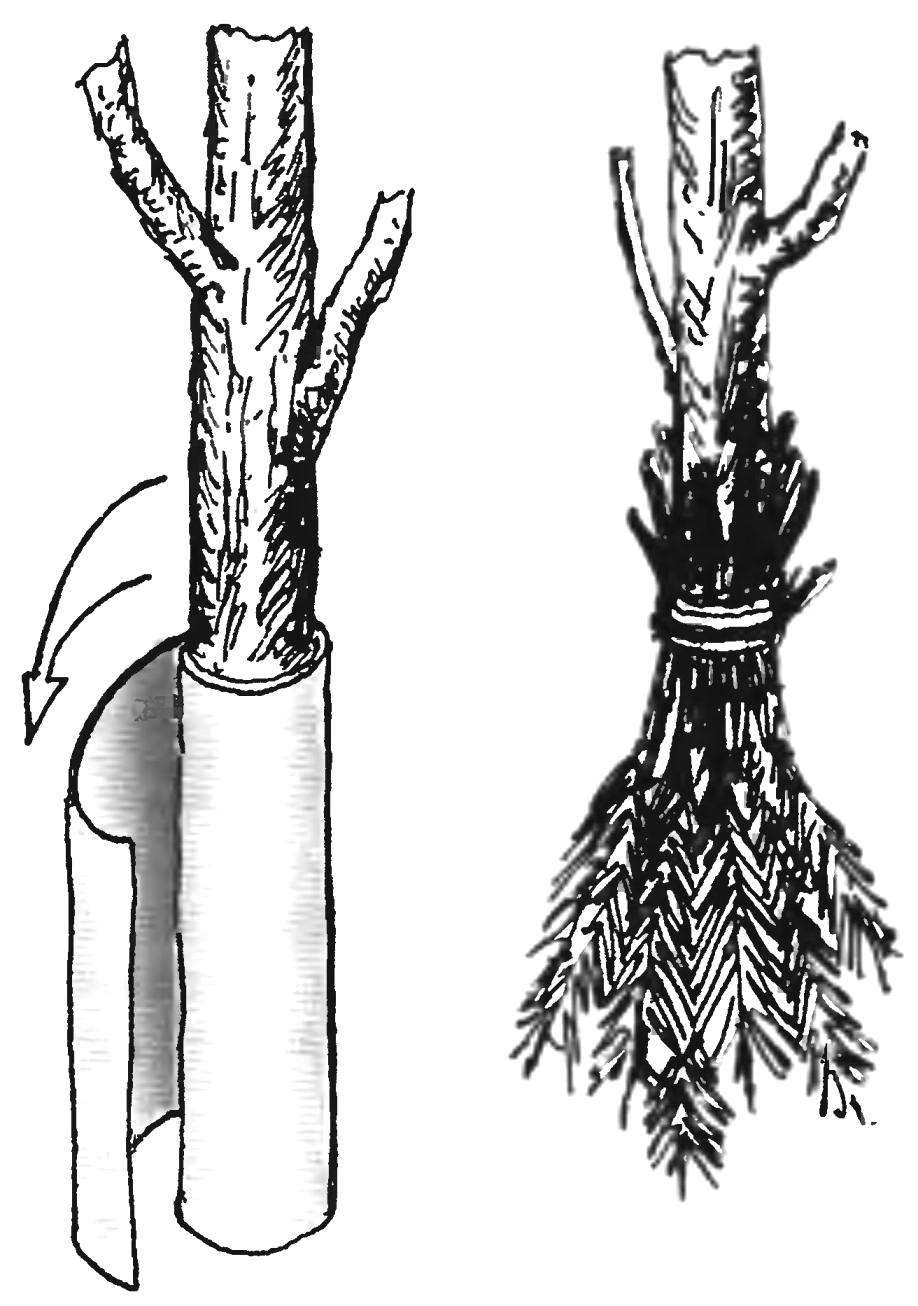 Winter in the gardens fruit trees often suffer from cleft raids — slash is not averse to eat their sweet crust. To protect trees can be simple but effective ways-for example by wrapping the lower part of the trunk (taking into account the future height of snow layer) roofing material or material with a foil coating, as well as making a "skirt" made of fir or pine thorny branches.
Recommend to read
THE "ANCHOR" FOR APPLE
Gardeners and Amateur gardeners know that productivity of fruit trees depends largely on well-formed crown branches should not reach up upright, and positioned horizontally to be more...
PROPELLER-ANTIKROT
In itself such a vane with a propeller sign for any boy. And from experienced gardeners urged him to fight the moles that have become broma real scourge of the beds — they not only...