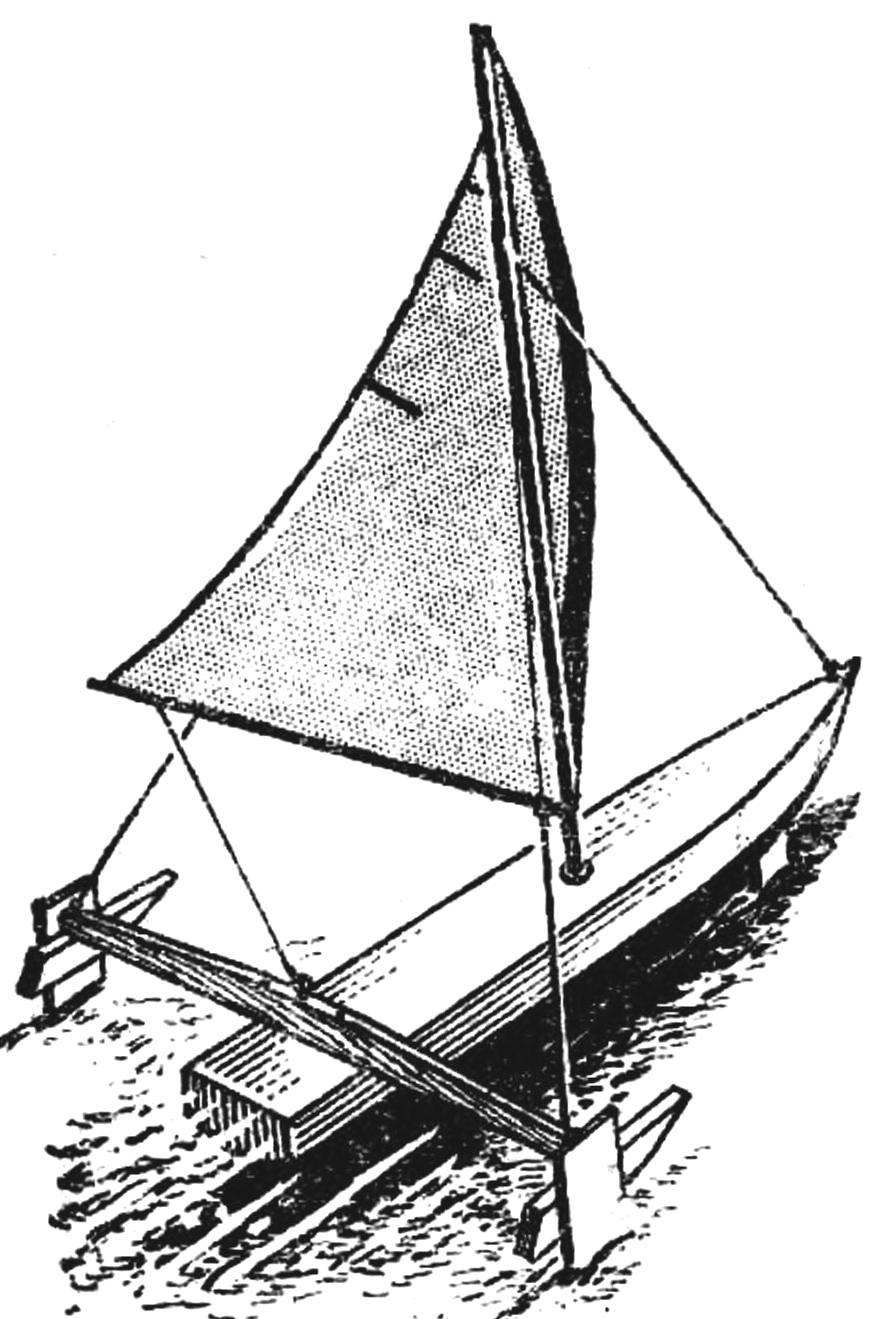 What boats will not meet the competition. Some amaze with perfection of outline and finish, it seems that it is better not come up, ke will. Others want to pick up and "bring to mind". But this, though done really skillfully, carefully and conscientiously, initially produces a strange impression. A small case with a nearly rectangular frames, a transverse rail with ridiculously small floats. Whether clumsy trimaran, whether the model is a replica…
But rose gentle breeze, and the clumsy craft slowly went. And suddenly, before our eyes, it accelerates quickly. In a minute hardly recognize you in leaving at high speed, easily and almost without waves-a moustache, a rapid model-bird disappeared "ugly duckling". Although the distance was decent, still visible as raised above the water body with a cross. But that's not gliding, that's flying! Real flight over the area of the hydrofoil, which finally became visible. Revealed the idea of the designer — the small size of the hull and floats facilitate "flight" of a sailboat.
To make this model very easy. It is important not only permaglide her. Then she will be able even with a light wind to overtake many of the normal displacement microage.
If you decide to build a similar boat, let's get to it. Let's start with housing. The easiest option is to cut it from a piece of packaging foam and sheathing from the top millimeter plywood, which shot one of the three layers. The joints of sheets of a covering pasted to the linen tape, the entire case is handled by the skin, puttied and painted.
Before gluing the foam with plywood to place in the hull three wooden pillars — they will allow you to securely mount the mast and the beam-the cross member during Assembly.