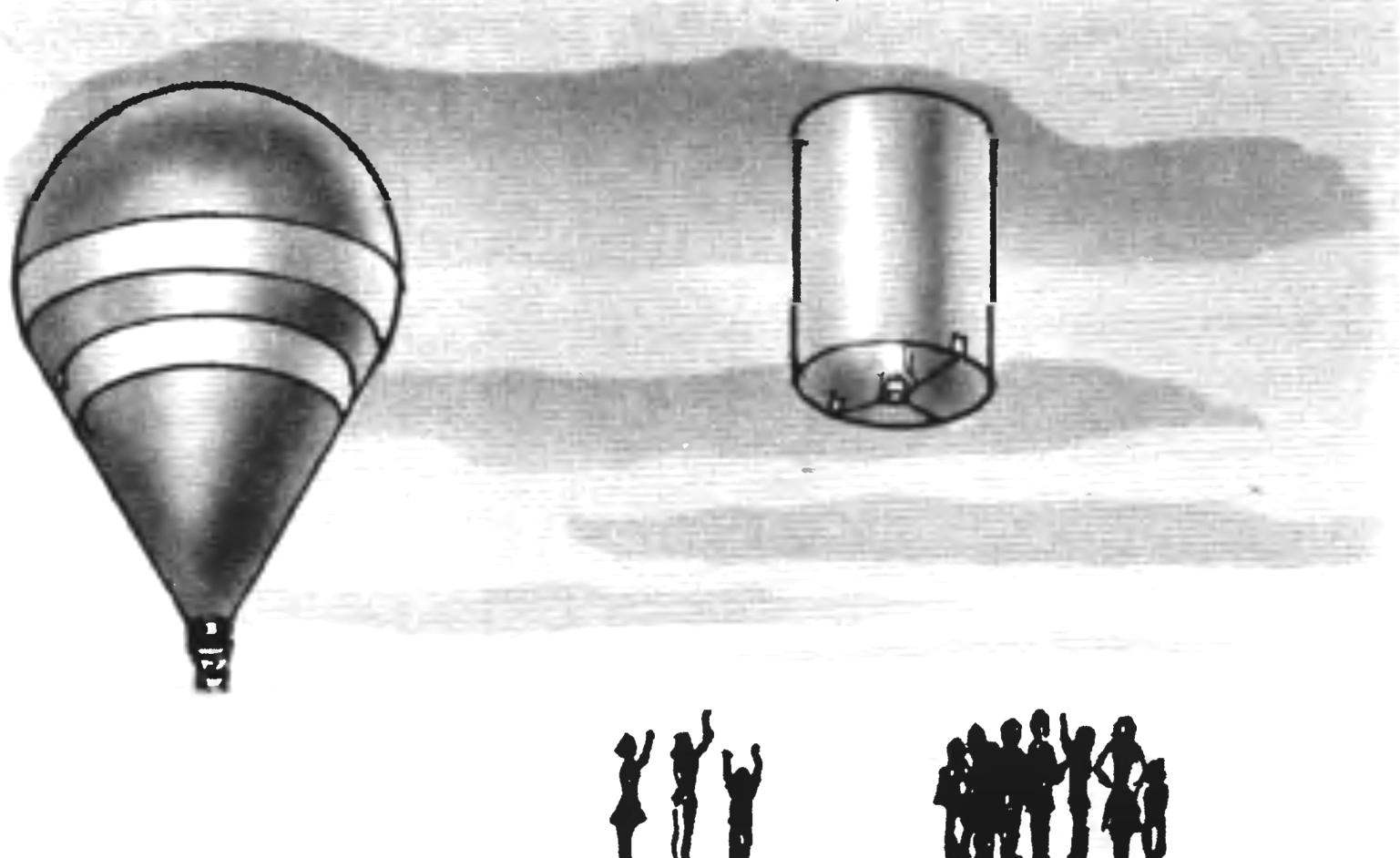 Many Teens are addicted to in summer camps and aeromodelling clubs the production and launch of thermoerosion, or as they are called, balloon-balloons filled with hot air. Anyone who dealt with this case, knows how much work and time it takes to manufacture such a device having the shape of a ball.
We propose to glue a simple balloon which has a cylindrical shape resembling the inverted upside down bucket (Fig. 1). Equipped with a simple heater, an unusual balloon quickly gains altitude and flies so high that it is often quite hidden from the eye.
With tissue paper, strips of veneer with a thickness of 4 mm and cut steel wire with a diameter of 2 mm, a thermal balloon can easily be fabricated in half an hour.
Start with cooking the glue. Pour into the tin half of a glass of cold water, mix to half a teaspoon of wheat flour, put on fire and heat with continuous stirring until then, until the paste thickens.