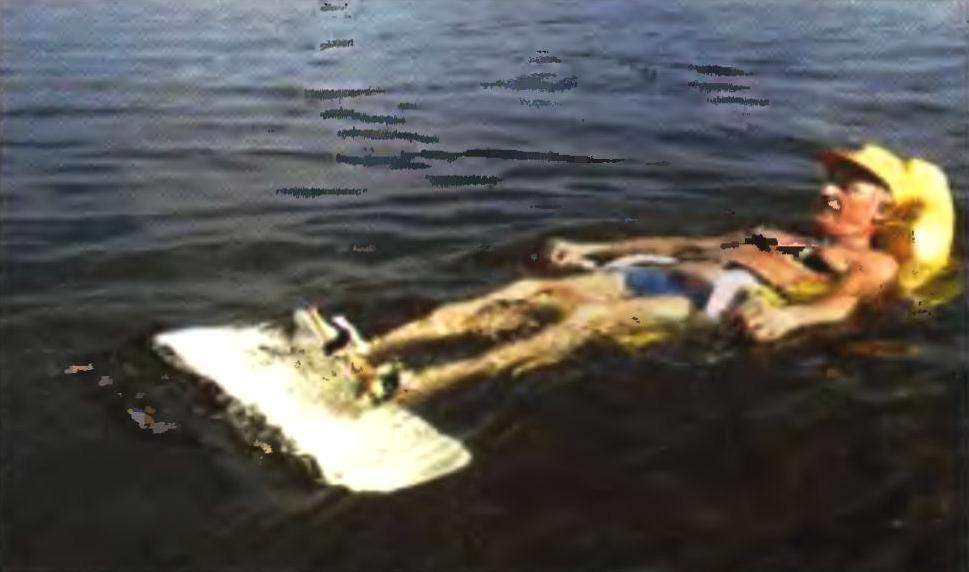 The apparatus which I have named "aquaplane", designed for active swimming on the back even for non-swimmers, with stops to rest as on a sun lounger, directly on the water surface. It consists of two separate parts: the float and foot oars plywood blade with "pedals", the United articulated. The float consists of a foam headrest, seat and armrests are combined in one fabric cover, which is fastened to the body, but does not interfere with rowing and hands.
Y. ANTONOV, Togliatti, Samara region.
Recommend to read
FLOATING LOUNGER
It is hardly necessary to prove to anyone, what are the benefits to human health water swimming is much greater than even all the recognized Jogging. But while running, when you get...
SIT DOWN, LET'S RIDE!
"Together cheerfully to walk..." — sung in the nursery rhyme. And go, of course, much more interesting. This gave me the idea to make a children's bike side trailer. He also increases...