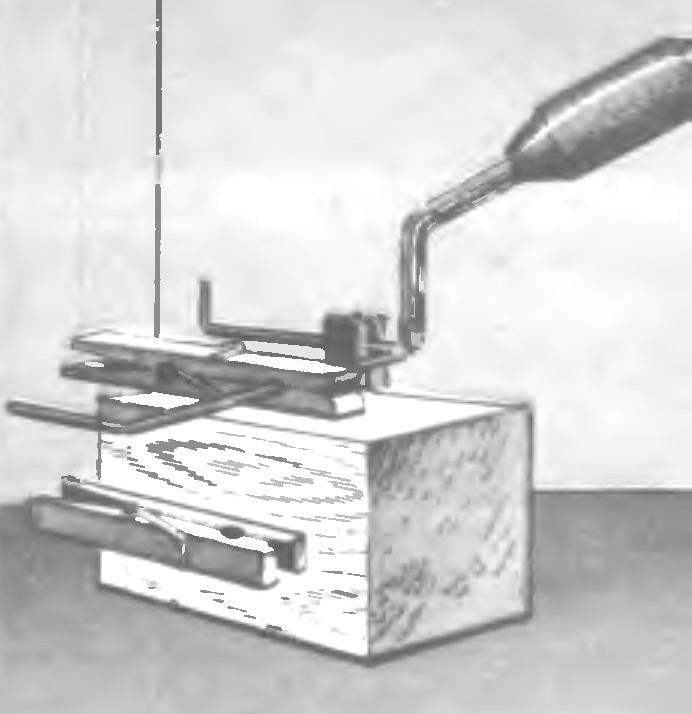 Everyone had to solder, know how much trouble is due to the fact to hold the workpiece in position. Much easier to work with if you make a simple vise, consisting of several pegs mounted on a wooden bar.
Recommend to read
IN HARNESS – INTROTSIKL
In October 1996 in the Udmurt Republic celebrated the 65th anniversary of the system of children's technical creativity. In 1931 in Izhevsk was opened the first children's technical...
WITH WATER IN THE WHEELS…
Original and practical design vinnichina Oleg Ostapenko A. obviously liking the readers of our magazine. After the transfer of the Central television "you can" in which the editorial...