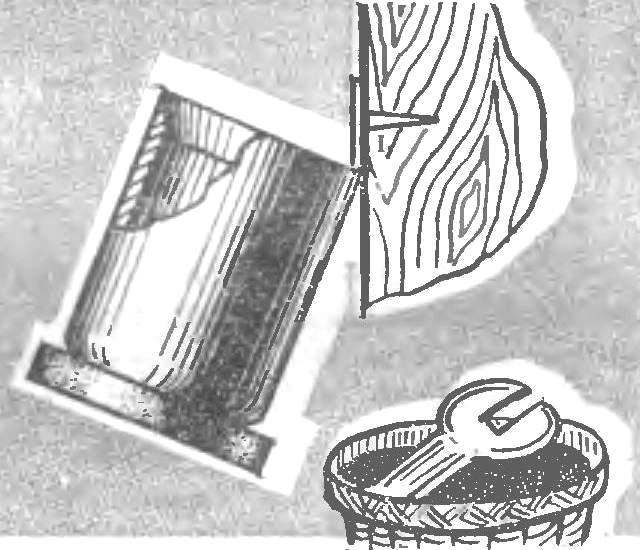 I think that to get firmly entrenched in the Board Kuhlman button convenient this device. The sharp edge of a metal Cup, you can easily pick up a hat of any button. A slight twist — and the "prey" will be in the trap, and attached to the bottom of the magnet (for example, from the old dynamics) will not allow the buttons to be scattered randomly.
N. ANANIENKO, Lviv
Recommend to read
Insurance for drill
Drill chuck, in particular manual, is not always able to keep the drill from turning when machining hard metals or release of the cutting edges of metal. It solves the problem of the...
WITHOUT A FUNNEL
Now in use many soft plastic bottles, cups, jars. To all the other advantages of such packaging is the fact that with its help. you can drink fluids in narrow vessels even without...