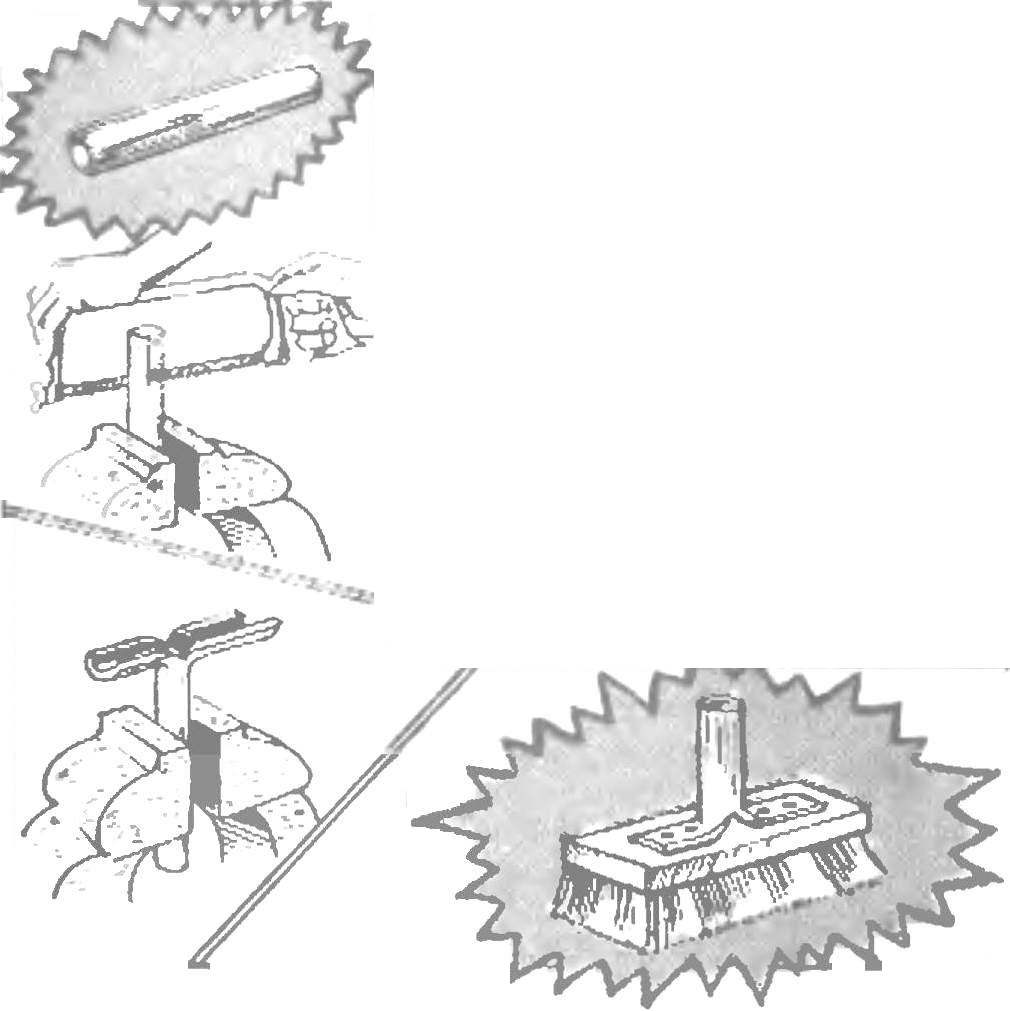 Commercially available brushes have durable plastic pile, and cover with the mounting node of thin plastic is weak.
To extend sluzby brush, you need the screws to install the metal tube is pre-sawn its axis and tilting the petals.
Recommend to read
ETERNAL SCOOP
No words, plastic dustpan easier and more hygienic than metal. But its working edge for strength are made thick, and it is an insurmountable barrier for dust: not just a broom, even...
THE BRUSH DOES NOT DRY UP
If in a plastic cover for glass jars to make the appropriate hole for the handle paint brush, "kill", as the saying goes, "two birds with one stone": and the paint in the Bank will not...