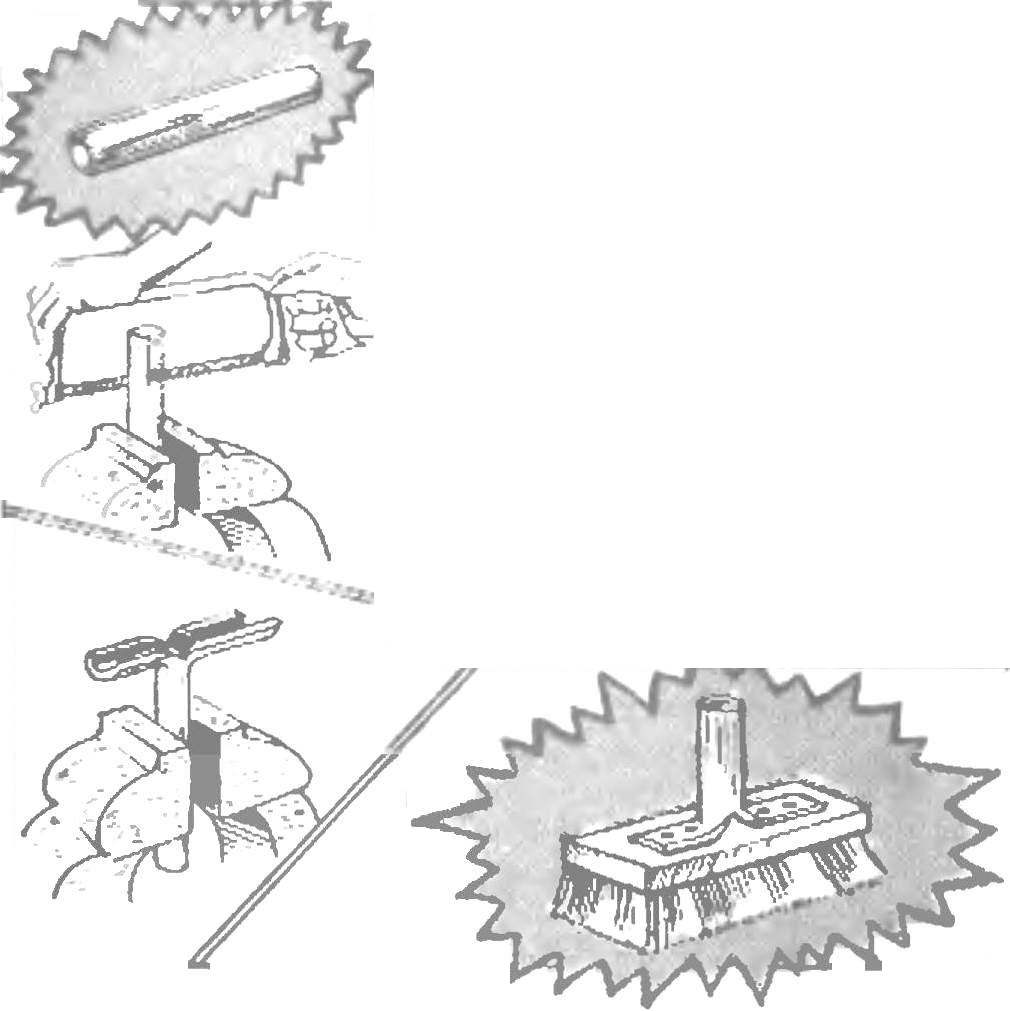 Commercially available brushes have durable plastic pile, and cover with the mounting node of thin plastic is weak.
To extend sluzby brush, you need the screws to install the metal tube is pre-sawn its axis and tilting the petals.
Recommend to read
AND LASER AND PLOW
— Go to Nizhneudinsk — said to me in the Irkutsk regional Committee of the Komsomol. — Where the station Director is an enthusiast of invention, teaches kids to experiment. We hold...
BLASTER AQUANAUT
About ten years ago I read in "M-To" article that described the design of the spear gun. Decided using the same principle — a spring as a battery, to make the gun more simple, easy, and...