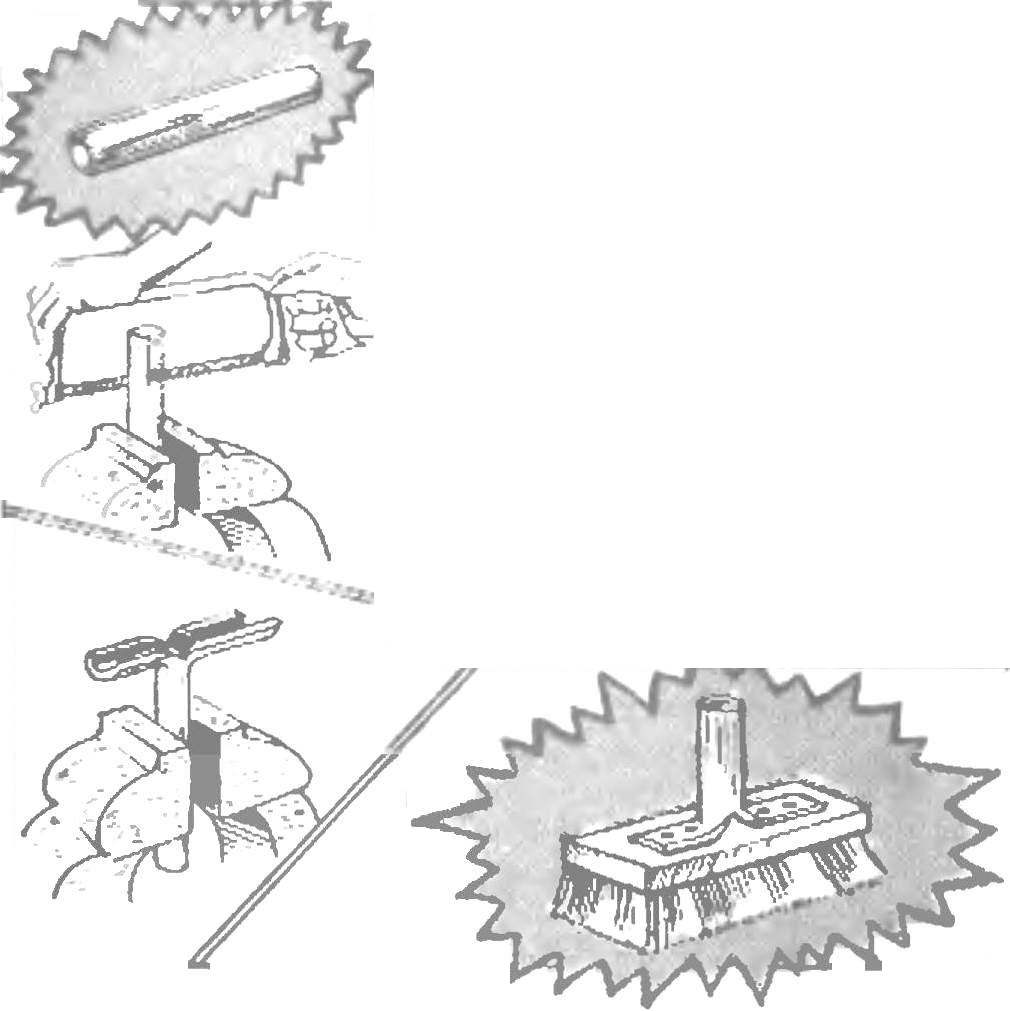 Commercially available brushes have durable plastic pile, and cover with the mounting node of thin plastic is weak.
To extend sluzby brush, you need the screws to install the metal tube is pre-sawn its axis and tilting the petals.
Recommend to read
"DONKEY"
The idea of creating our "Donkey" arose almost by accident. Once the chefs gave us a written off motorcycle To the 125 without wheels. Original spare wheels we had, we decided on the...
YARD "DRYER" FOR CLOTHES
Any owner confirms that the washing out, dried on the street, gets the smell of freshness, not an example of this, when moisture from the Laundry evaporated in a special apparatus...