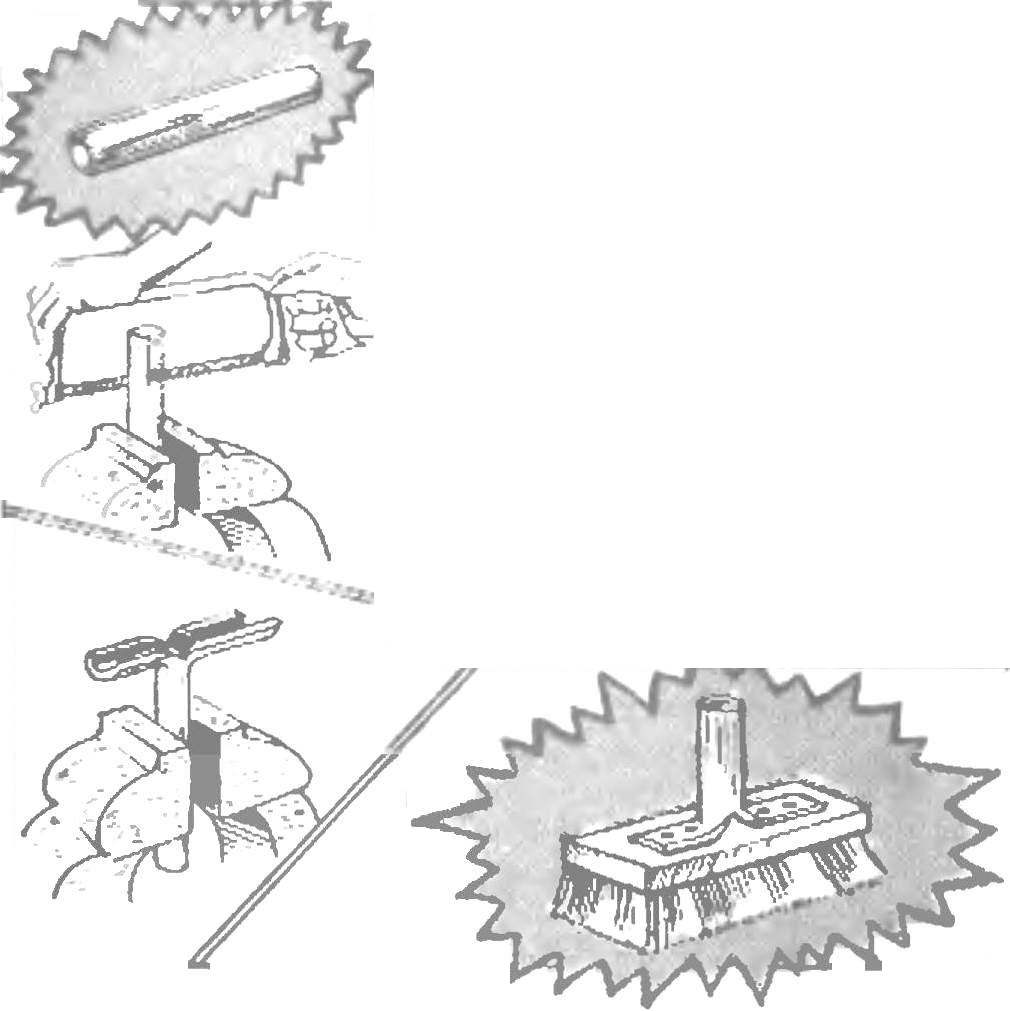 Commercially available brushes have durable plastic pile, and cover with the mounting node of thin plastic is weak.
To extend sluzby brush, you need the screws to install the metal tube is pre-sawn its axis and tilting the petals.
Recommend to read
R/C TRAINER
First, the equipment management model. The use of well-proven systems of the type "Pilot", "Start" or "RUM" is the only (unfortunately!) the opportunity to engage in sectarian terms...
MODELIST-KONSTRUKTOR 1988-09
CONTENTS: Report number: B. Revsci. To begin work - it is true! (1). NTTM: organizations and methods: F. Danilov. Electronics - ally CUT (2). ENEA - young innovator: (4). ...