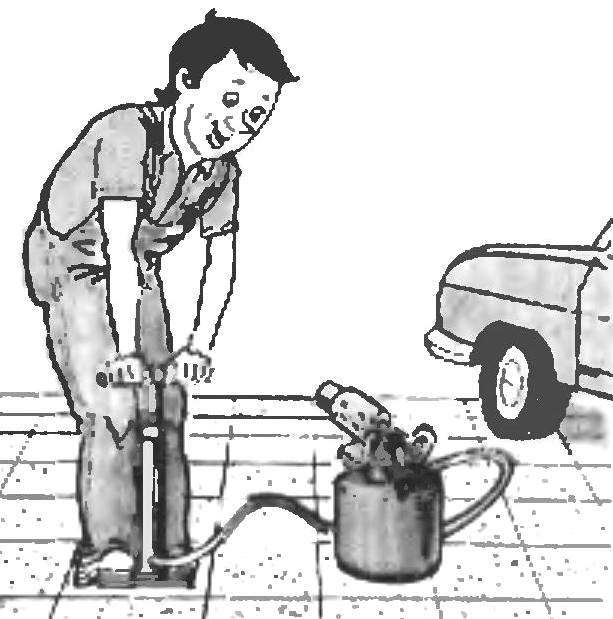 With prolonged use of a blowtorch is often out of order pump mounted in the housing. Offer instead of the piston set machined fitting with valve core inner tube, which is secured by a regular nut with a gasket made of petrol-resistant rezny. Now the injection of air can produce a conventional automotive pump.
A. PIPALUK, Lutsk
Recommend to read
FROST IS NOT TERRIBLE
In water supply systems in many country houses used vibration submersible pumps "Rucheek", "Baby" and the like. They are comfortable, compact, require no maintenance, but in winter when...
ON THE BICYCLE FROM THE CAR
Automotive pump, of course, performance bike, but they (if the pump is to the old bike) unequal valves, which eliminates the possibility of replacement. Small adapter to motor valve will...