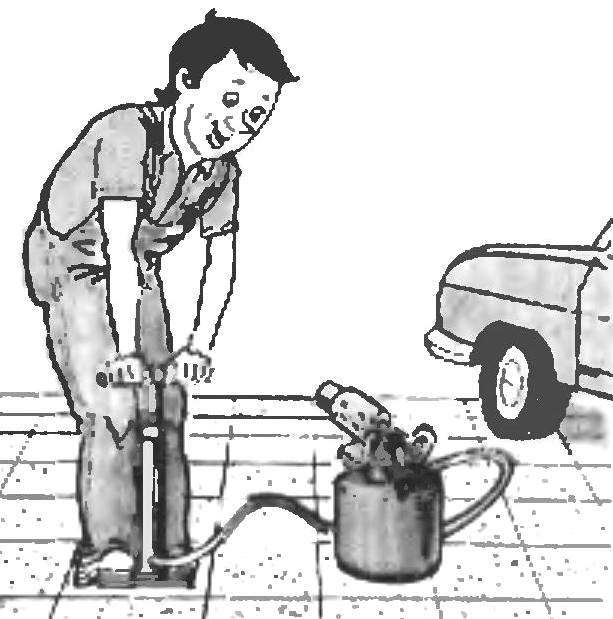 With prolonged use of a blowtorch is often out of order pump mounted in the housing. Offer instead of the piston set machined fitting with valve core inner tube, which is secured by a regular nut with a gasket made of petrol-resistant rezny. Now the injection of air can produce a conventional automotive pump.
A. PIPALUK, Lutsk
Recommend to read
SKIMMER ZIMMERMAN
The experimental carrier-based fighter XF5U-1. In the 1940s, the American engineer Charles Zimmerman has created a unique aircraft aerodynamic configuration, which still continues to...
HIKING "THE KID"
Radio, about which we tell, collected under the scheme direct gain works in long ranges (2000 — 740 m or 150 — 400 kHz) and medium (200 — 550 m or 520 — 1600 kHz) waves. Despite its...