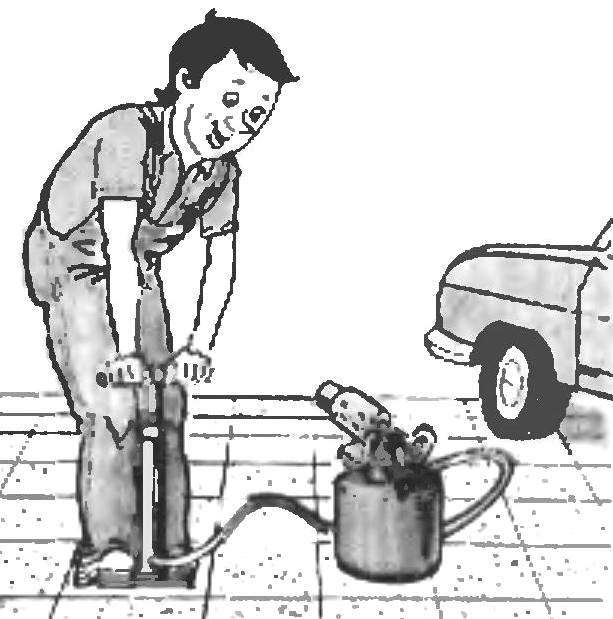 With prolonged use of a blowtorch is often out of order pump mounted in the housing. Offer instead of the piston set machined fitting with valve core inner tube, which is secured by a regular nut with a gasket made of petrol-resistant rezny. Now the injection of air can produce a conventional automotive pump.
A. PIPALUK, Lutsk
Recommend to read
EGLOMISE: TOOL-UNIVERSAL
The article "Acupuncture for metal", published in the journal "modelist-Konstruktor" No. 2, 1974, provoked numerous responses, not only individual readers, but also many businesses and...
OF OLD CLOTHESPINS
Modern machine wash with spin cycle does not require hanging of underwear in the yards as before, with the use of a large number of pins. But they are made of good wood. If the need for...