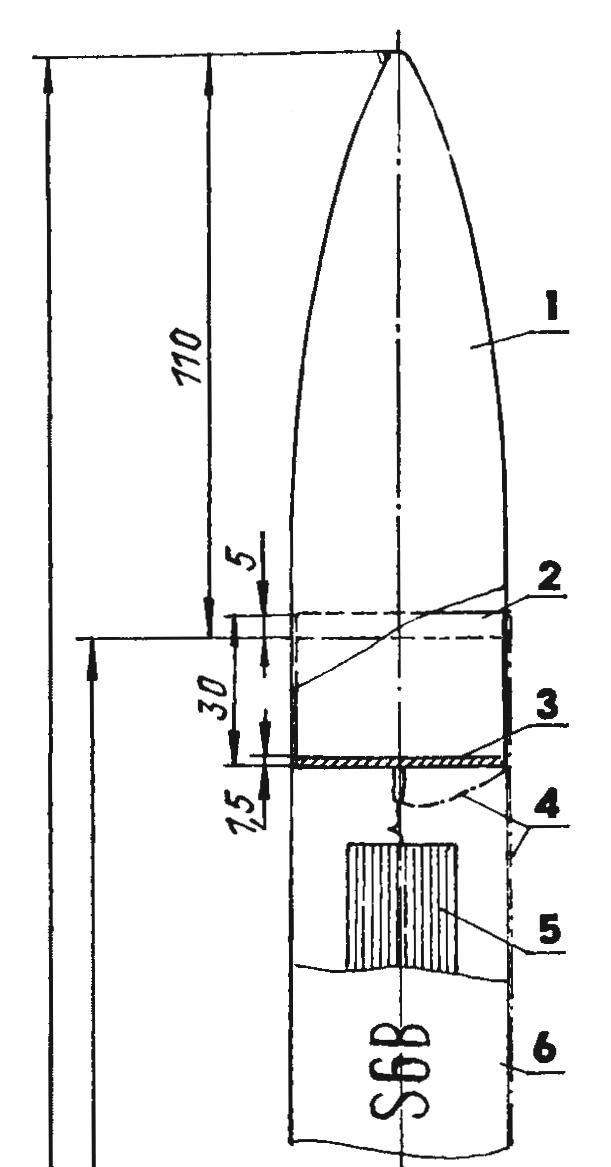 Sports model missiles Ѕ6В champion of Russia S. Romaniuk (G. Uray) — a graphic representative of the aircraft's so-called "Ural" scheme, the author and developer of which is a team of rocketmodeler city of Chelyabinsk under the leadership of the deserved trainer of Russia V. I. Tarasov. Its main feature — an extended tail cone. Its length is 115 mm. In the rest of the model is made according to fairly well-known technology.
Body — fiberglass tube of variable cross section, the maximum outer diameter of 40.3 mm, the minimum is 10.4 mm. the Material is fiberglass with a thickness of 0.03 mm in two layers and epoxy resin ED-6. After resin curing, the mandrel with the billet housing is clamped in a lathe, the process (at 600 — 700 rpm) and cut to length — 405 mm. Then lightly heat it and remove housing (ready) from the mandrel.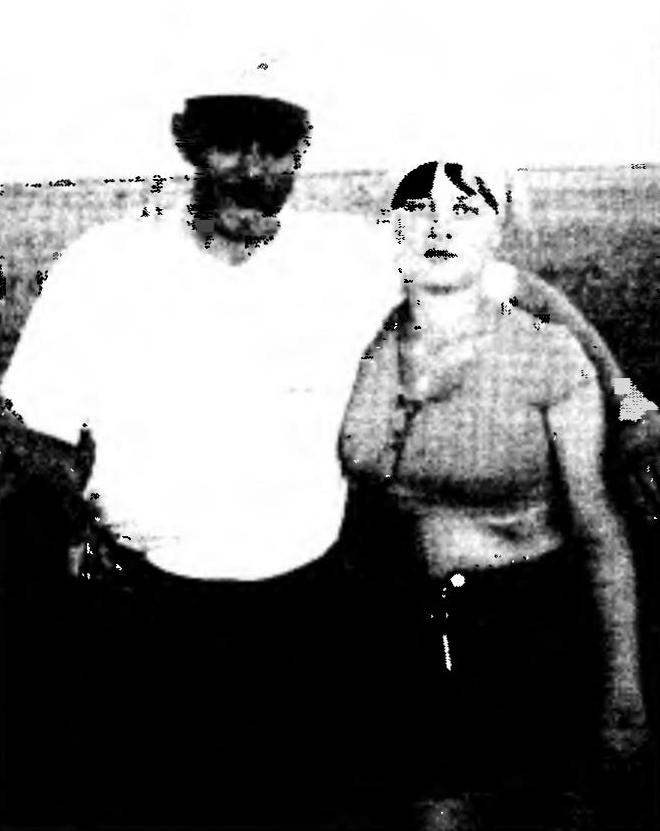 Class champion of rocket modeling S6B S. Romanyuk with her daughter Irina on 12-m the championship of Russia in the city of Orel
The same technology is molded fairing and connecting the sleeve to a length of 30 mm. glued It to the skirt of the cone to a depth of 5 mm, pre-abasiri its inner surface. The other (butt) end of the sleeve is closed with a balsa frame with a thickness of 1,5 mm, to which is glued a loop of strong thread. To it then tie the thread suspension package and system recovery.
Stabilizers made of balsa plate with a thickness of 0.7 mm, the side surfaces of them are covered with glass fiber epoxy resin. To the body glued back to back. One is attached with Kevlar thread — a thread suspension.

A model rocket S6B class champion, 2003 S. Romaniuk (G. Uray):
1

— fairing; 2

— connecting sleeve; 3

— bulkhead; 4

— thread suspension of the case; 5

— brake band; 6

— housing; 7

— wad; 8

— tail cone; 9

— stabilizer; 10

— container MRD

It looks like the model in flight:
1

— brake band; 2

— thread suspension ribbon; 3

— fairing; 4

— gum-attenuator; 5

— thread pendants corps; 6

corps
Brake band (streamer) — cut from printing Mylar film with a thickness of 0.025 mm, its dimensions — 1450×110 mm.
The mass of the model without the streamer and MRD— 10
V. ROZHKOV
Recommend to read
A BIKE TO CROSS
The trial... This term is familiar to many today. Competition for Moto and bike trial attract thousands of enthusiasts for these new sports. But if the trial fits of the serial...
CHAMPION "AEROGA"
The model is based on a cone-shaped tube of the housing. She bent from steamed plywood with a thickness of 0.8 mm on a metal mandrel, dried, and then removed from the mandrel and trimmed...