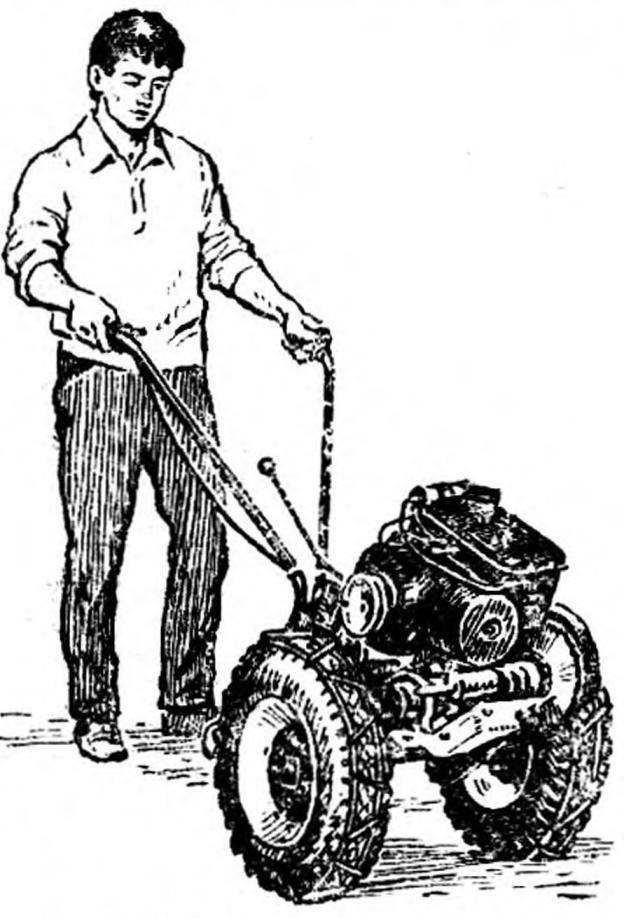 Which exhibit the most interesting? Obviously, the one with the most visitors, which often induce camera lenses.
This exhibit at the Moscow city exhibition scientifically-technical creativity of youth in 1984, dedicated to the 60th anniversary of the Komsomol assignment of a name of V. I. Lenin, was the tillers "Vyatka-1M", made in a circle autocostruzione of the Palace of pioneers and pupils named after N. K. Krupskaya of the Bauman district of Moscow!
The members of the club, brothers Alexander and Vladimir Samsonov — now students of the Moscow automobile and road College, was taken as the basis, the development engineer S. Ilicheva (see "Vyatich" from the suburbs", "M-K" № 7, 1981).
The original design, however, not satisfy guys. Many components and parts were solved by them in their own way in the process of manufacturing and finishing. As a result of "Vyatka-1M" resembles the prototype, only the layout. It has become more stable, sleeker, much easier.