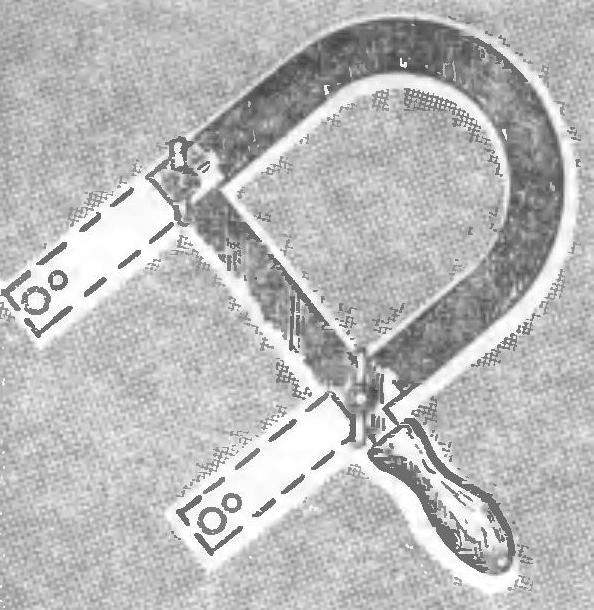 If your jig saw is not the case or you have extra, it can be used as a small hacksaw. Because screw clamps instead of the thin blade securely enough hold and the saw blade. As the hook for this figure carving tool is not intended frame can be shortened by about half, sawed off the ends. Drill the holes for the clamping screws, and a mini-hacksaw is ready!
A. TEREKHOV, Kirov
Recommend to read
THROUGH THE BAR
It is not easy to drill pipe, clamped it in a vise and nukernel. The task will be made easier if you resort to using a small block of wood. It is administered in the Vice with the tube...
DROWN TO CONNECT
If the fastening of wooden parts and the screw will be less than their thickness, drill the recess with a diameter of under his hat, and the screw will "pull" to the second part,...