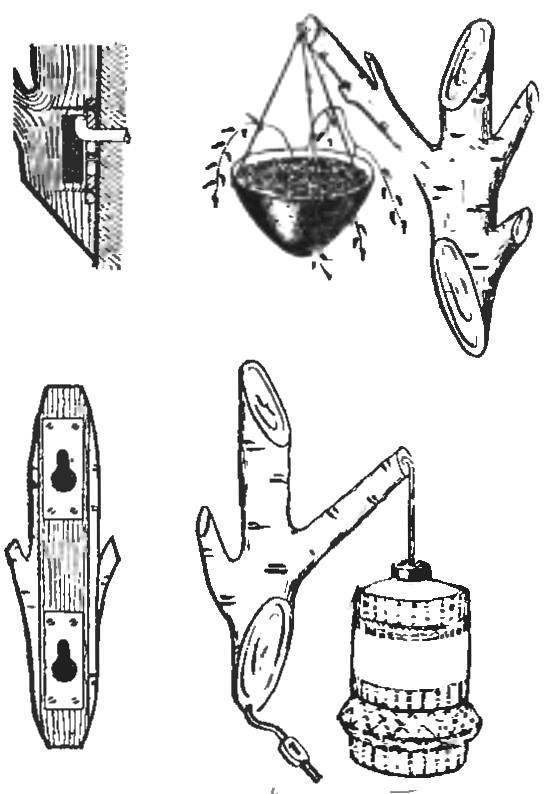 for hanging planters or ceiling can be made of a suitable wood bitch. To strengthen it on the wall, should be treated with a planed one side bitch and screwed to it with screws two metal plates with holes of type "keyhole". Put this bracket on two crutches or a screw.
Pots suspended on three-and four nylon threads. For attaching the same to the bracket of the ceiling will have to drill or burn the tree through the hole for the cord.
Ready bracket is covered with furniture Polish.
Recommend to read
THAN MARKING TREES?
To put digital markers on trees — work is necessary, but time consuming. We managed to make a simple device that allows you to quickly and accurately "print" a mark on the barrel....
BUTTERFLY WITH PROPELLER
Very funny flying butterfly can be done in just one evening. You will need scissors, a file, a hacksaw, pliers and, as always, a ruler and a pencil to enlarge the drawing.   ...