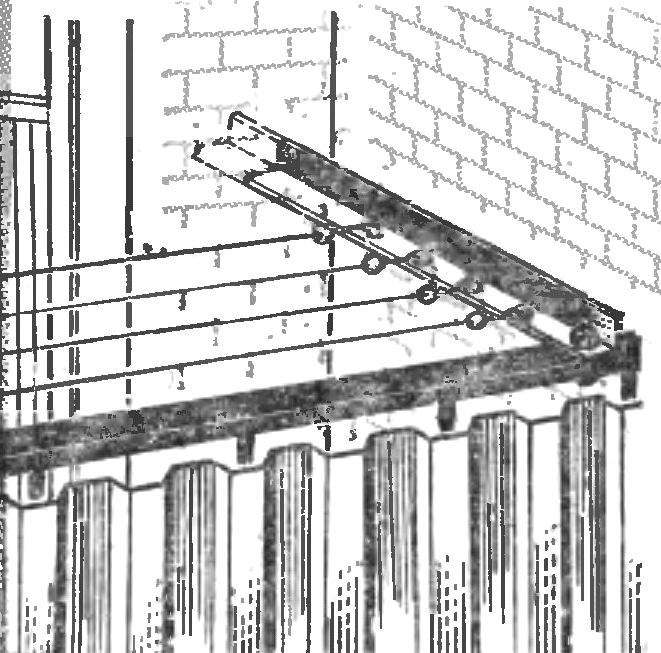 Quick-drying underwear on the balcony, loggia, but how ugly looks like a house from the street. Offering a simple design linen dryers with removable cords strained at the railing, and therefore hidden from prying eyes by a fence of the loggia. Brackets here is a pair of metal parts with a number of holes. Is attached to each of the corners of one end in a slotted recess of the wall, and the second with a single bolt directly into the railing. When the Laundry is dry, the rope tied to the wire hooks are easily removable.
Recommend to read
FIRST AID VACUUM CLEANER
Have been published in the journal advice, how to repair vacuum cleaner hose with cut Velocimetry. But it does not work the necessary rigidity of the connection. To achieve it together...
CARDS "HADI-ELECTRO"
At the start, during the competition, when all the machines are in several rows lined up in front of the white line, this card is easy to get lost among the brethren. The same wheel, the...