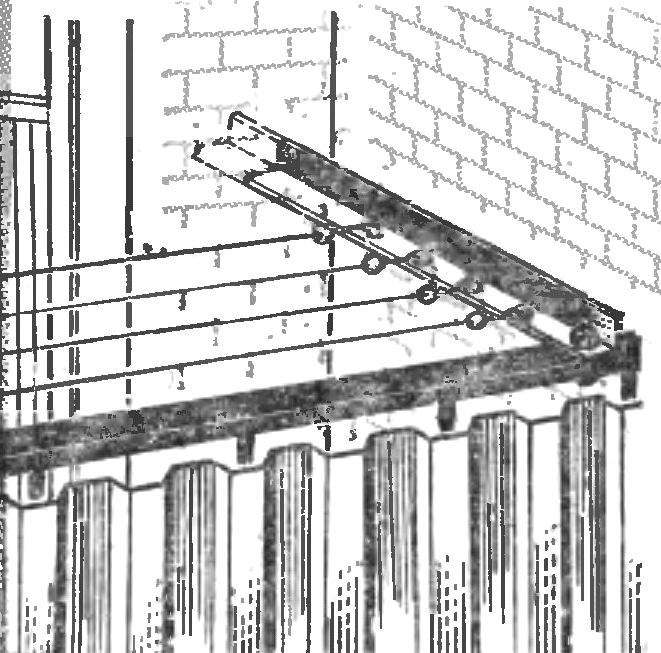 Quick-drying underwear on the balcony, loggia, but how ugly looks like a house from the street. Offering a simple design linen dryers with removable cords strained at the railing, and therefore hidden from prying eyes by a fence of the loggia. Brackets here is a pair of metal parts with a number of holes. Is attached to each of the corners of one end in a slotted recess of the wall, and the second with a single bolt directly into the railing. When the Laundry is dry, the rope tied to the wire hooks are easily removable.
Recommend to read
UNDERWEAR CARBINE
Clothesline, even if she is of synthetic fibres if left on the street, quickly becomes unfit for use. And every time to make and to tie-to untie troublesome. The matter is simplified if...
BALCONY DRYER
To quickly dry the washed linen, the hostess usually hung out on the balcony: comfortable but not very aesthetically pleasing. However, drying underwear will not be visible from the...