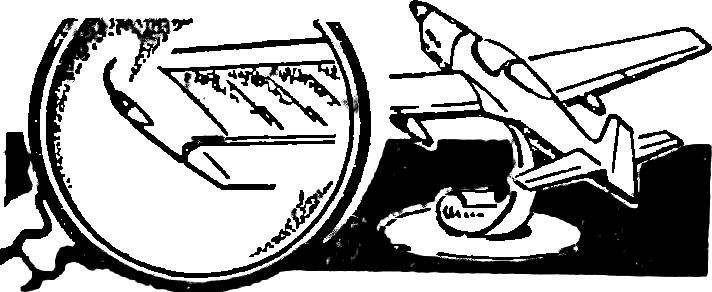 The fabric covering of aircraft during the second world war, good to simulate on the models-copies in the following way. Not yet primed with white enamel model according to the drawing axis and spaced edges protruding rigid elements (ribs, stringers, edges, edge of junction of the hard covering with canvas, etc.). Then on the markup pasted edges of the copper wire Ø 0,15—0,25 mm.
The wing, the empennage, the fuselage of the real aircraft represent the power part with a hard covering and non-coercive — plain — ribs ribs stringers and fabric covering with a little "slack".
Pulling on a marking wire, reproducing the edges of the ribs and stringers, press and hold it one to two times with a brush dipped in Amalia, heavily diluted with acetone. Making sure that the wire is grabbed, a sharp Reachcom or a piece of a razor blade cut the excess ends. Thus consistently glued all the "ribs" or "stringers".