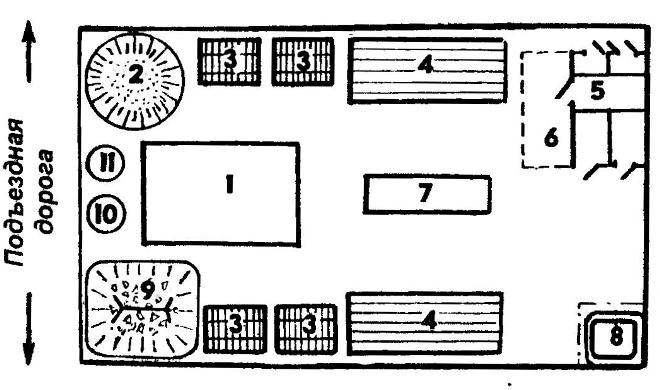 How to build a house for half price? To do it yourself! This conclusion comes developers, considering estimates for projects of individual houses under articles of expenses, from which it is clear that only one half of the costs goes directly towards the materials and their transportation and the other for payment of construction services. But when the developer — man artisan, in addition to the difficult time he has the ability to summon helpers from among relatives and friends, to build a home of your own becomes a downright matter of honor.
When the decision to build a house on their own need to develop the technology of construction, first and foremost, the organization of the construction site, especially when the site is situated amongst already built homes.
A production method in which bring materials and designs go on just in case, in the production of construction works by the developer is hardly possible, so that the material in this case, you will have to store for future use. The question of their rational placement at the construction site in accordance with the needs and priority in the vicinity of the development area, and with the provision of necessary driveways and walkways is an equation with several unknowns. From its correct decision depends largely on labor productivity, as it eliminates useless rehandling of materials. And the provision of safety, when the entire construction process the developer has undertaken, takes on a special meaning.