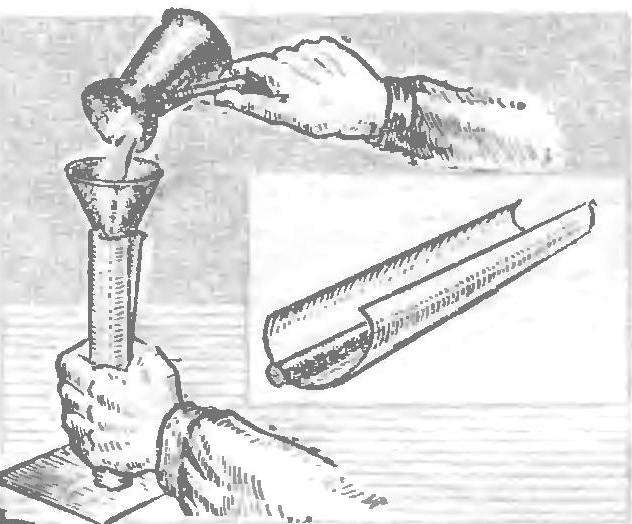 When finished, do not rush to sweep away the iron filings: putting them on paper with the help of the charge from the back of the magnet and adding rosin, it is possible to make flux for soldering pencil. It is particularly effective when the tinning of aluminum. Pour the molten rosin with the addition of sawdust into a tube, twisted impregnated with paraffin paper. After cooling this "joint" is easily unwound, freeing the finished rosin core.
V. FEDOROV, Chop, Transcarpathian region.
Recommend to read
WITH A SOLDERING IRON FISHING
Of course, not new, but are already served, in particular, the type of APCN-40: it has an elegant plastic handle and a tubular body which is very suitable for making winter fishing. In...
BRAND? NO NEGATIVES
So the photographers happened: please films the attention and care, and the negative — no. First Packed in frames, cellophane, and plastic bags, and the second often just stored in a...