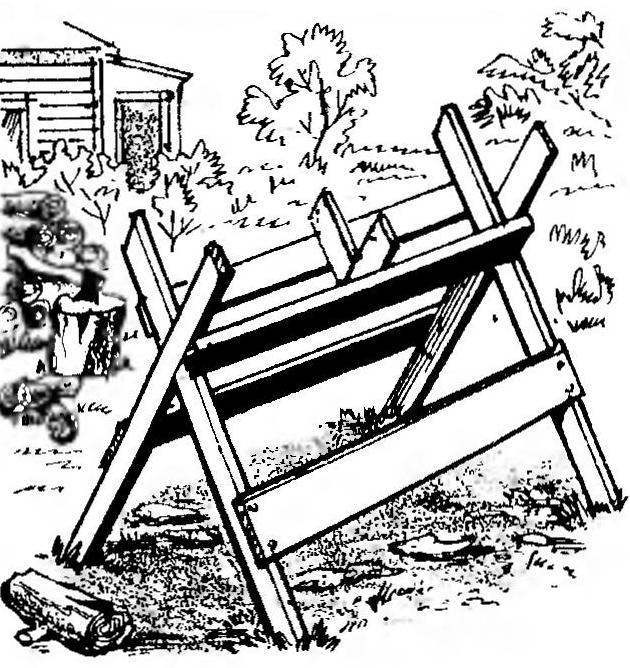 Usually the wooden box is designed for sawing long logs. A small improvement will allow you to get on them and a small churbachki. To do this, enough in the middle of the nail at an angle to each other for more "horns" of wooden bars, as shown in the figure.
Recommend to read
WHEN THE ANGLE IS NOT A PUNISHMENT
Sand the angle of the junction of the wooden parts is a handful. However, the operation is much easier and faster if use the bar, one face of which is cut down at an angle of 45°: wrap...
HOT ON NAILS
This is an original and extremely simple device can perform a dual role: the stand, which is convenient to put hot pot, and a kind of roster that prevents it from cooling. In the latter...