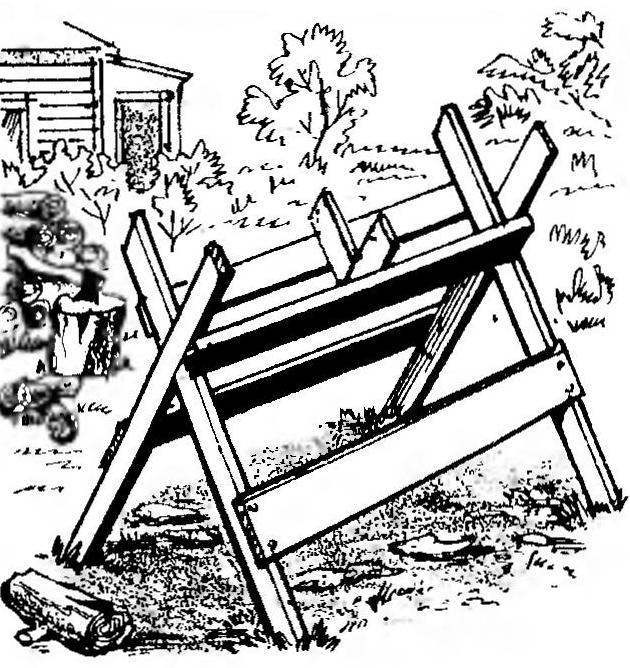 Usually the wooden box is designed for sawing long logs. A small improvement will allow you to get on them and a small churbachki. To do this, enough in the middle of the nail at an angle to each other for more "horns" of wooden bars, as shown in the figure.
Recommend to read
"PANTHER HUNTER"
Shortly after the outbreak of the Second world war, the Germans faced a serious crisis in the anti-tank artillery. Their primary 37-mm gun Cancer 35/36 was completely powerless against...
HAPPY "SEVEN"
The su-7, were armed with Soviet air force, is a typical representative of tactical aircraft of its time. Being built at the beginning of the cold war as a fighter, he turned into a...