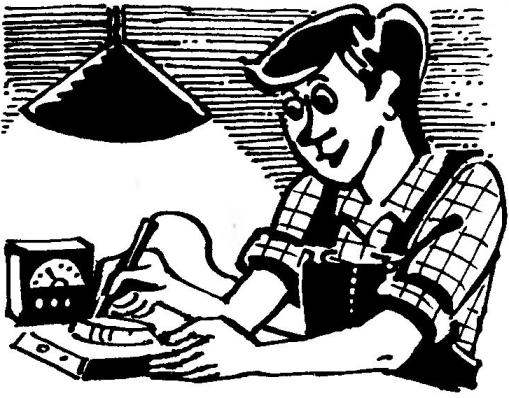 Compact electronic controller, enabling a smooth and in a fairly wide range to change the brightness of the incandescent filaments, power water heater or the speed of rotation of the shaft of the AC motor, can make even inexperienced hams. Because the proposed device is familiar to many publications previous unique and well-proven technical solution: the triac with economical control by pulse-phase method. Besides the principal circuit diagram complements fleshed out a printed circuit Board with specification of the layout of the installation. And radio the design used is quite common.
Among the advantages it should also be noted the use of CMOS circuits to reduce the current consumed by the control system in all modes to minimum 1.5 mA and, therefore, is not to disable it completely from the network. And replacing the standard toggle switch small button placed along with a led indicator close to the load, increases the convenience of its on-off switch.
Of course, that's not ideal. Not all logic elements of the circuits are involved in the work. Unused inputs have to connect with the "common" wire.
Almost the entire circuit is powered from a DC source, collected in VD1-VD3, C2, C4 and C5. Moreover, the capacitor C2 performs a role of damping reactance. Diodes VD1, VD2 form a full-wave rectifier, which voltage is maintained at 10 V Zener diode /D3 and is smoothed with a total capacity of C4 and C5. Capacitor C4 shunts high-frequency noise is mainly coming from a household outlet, but not suppressed bolsaescola "electrolyte" because of the inherent significant parasitic inductance.
Another feature of this power supply is connected directly to the triac mi. Because the majority is so typical of semiconductor devices can be open (at "zero" the voltage on the anode) pulses of either polarity applied to the control electrode relative to the cathode, while negative U — only negative. Therefore, the positive output of the power source is connected not only with the cathode of the triac, and the gate electrode will be formed negative pulses at a voltage of either polarity at the anode.