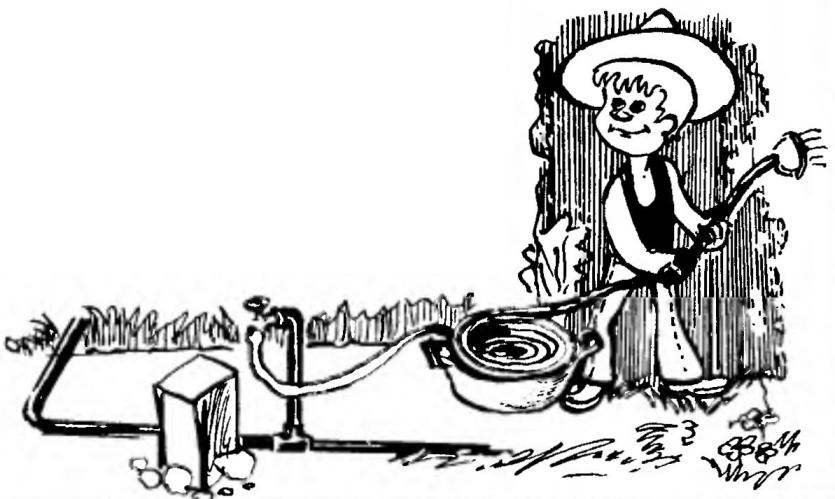 For the garden-garden watering needs long plastic hose. The inevitable inconvenience associated with its deployment and folding for storage after work.
Gently roll the hose and move to the place of storage by using a common pelvis. It is convenient to stack turn after turn not only plastic, but a rubber hose.
Recommend to read
WHO IS FASTER?
Our magazine has already told about this exciting game, made on the electromagnetic relay (see "M-K" №1, 1976). And today hams instead of contact devices are widely used in their...
NATIONAL AIRLINER
The Il-18. When you create a turboprop airliner Il-18 took its predecessor with the same designation, but piston engines. Special attention in the design of the aircraft, the designers...