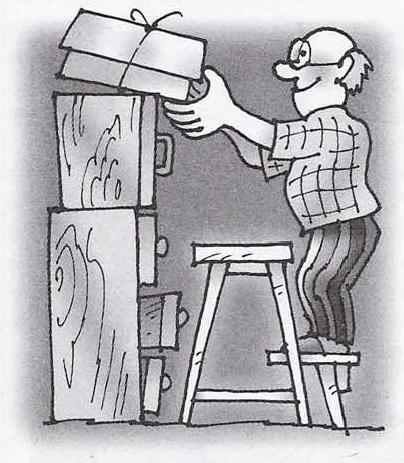 This versatile stool which if necessary can turn into a small stable ladder, absolutely necessary in those apartments where there are high cabinets and mezzanines.
To produce such a stool-transformer will need a Board thickness of 30 mm and 20 mm. of the boards-"trecator" it is possible to make the legs and the seat base of the stool, and 20-mm boards — parts seat stool and folding step, and ponozky.
Assembly stool-transformer is made by means of screws-self-tapping screws with strengthening of joints of wooden spikes and glue (e.g., such as "Liquid nails"). The folding step in design is similar to a stool, devoid of pairs of legs.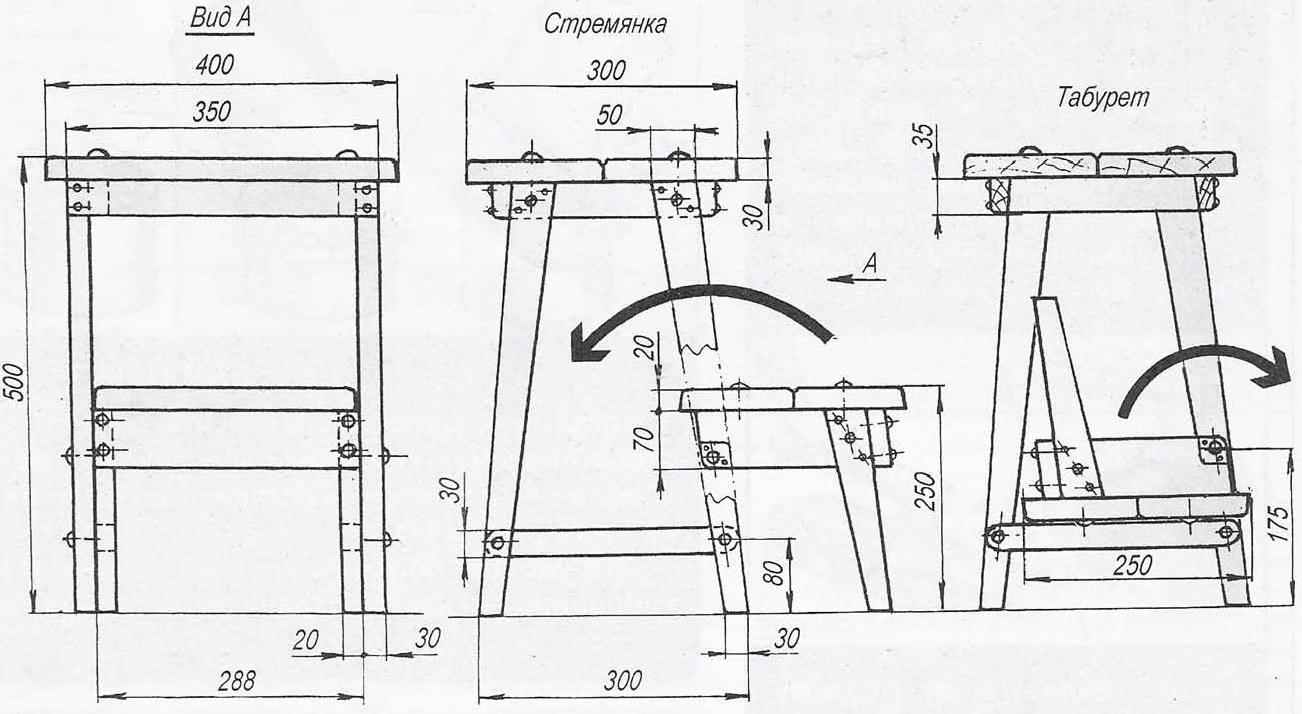 Hinge, by which the folding step is connected with stool is the two threaded bolt MB complete with nuts and washers. Bolt holes in the legs of the stool are drilled so that the bolts inserted in them with an interference fit; the holes in the base of the folding stairs are enhanced with steel plates, fixed with screws-tapping screws.
Recommend to read
SPANNER… FIRE
Works as a blacksmith, I want to tell you a secret: it's easy to Unscrew the rusted screw connections. Since they have the opportunity — heat the screw a few degrees to about 500-600...
THE HEAT FROM THE FIRE TO THE TENT
I read in your journal how you can reheat steam frozen hydrant. Was thinking of another application of such devices to heat the people in the field: a tent, a tent, under the tent on the...