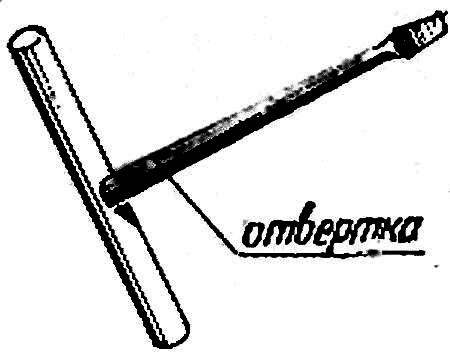 In the practice of the house master often there are cases associated with loosening or tightening of screws of large diameter. Without the "powerful" screwdriver not to do. Equip her with a pen, as shown and work with it will be much easier.
Recommend to read
CONVENIENT SCREWDRIVER
The usual tip is a spatula she is hidden by a rubber tube. This sheath not only protects the working tip of a screwdriver, but pockets. Pulled the head of the screw, it will screw it in...
HELPS BRACE
To tightly connect the screws the two boards, you need to use the brace. From a set of versatile screwdriver select the appropriate tip and insert into the rotation in place of the...