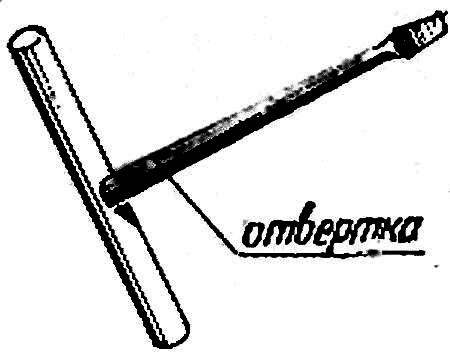 In the practice of the house master often there are cases associated with loosening or tightening of screws of large diameter. Without the "powerful" screwdriver not to do. Equip her with a pen, as shown and work with it will be much easier.
Recommend to read
VEGETABLES — UNDER REFRIGERATOR
It would seem that the kitchen is nowhere to turn, and then still have a box of vegetables to place somewhere. What to do? Look carefully and the unused space will be found. For example,...
TO PULL IS BETTER THAN PUSH….
First domestic FWD. What vehicle did not invent tireless automakers! Their drawings were cars with engines at both the front and rear, with the leading front wheels and rear wheel drive...