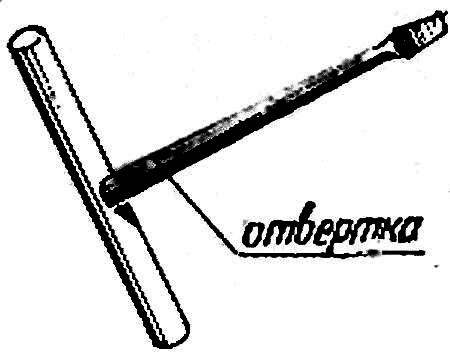 In the practice of the house master often there are cases associated with loosening or tightening of screws of large diameter. Without the "powerful" screwdriver not to do. Equip her with a pen, as shown and work with it will be much easier.
Recommend to read
TIGHTROPE WALKER ON A THREAD…
Kids especially like the dynamic, moving toys. Even more the ones they made themselves or with the help of adults. And especially if the object of the game is associated with some of the...
COMPETE ELECTROMODEL
Last summer I happened to be in one of the suburban pioneer camps. Freshly painted hull, the green of the grass and... a person! A bewildered look around. From somewhere far away I heard...