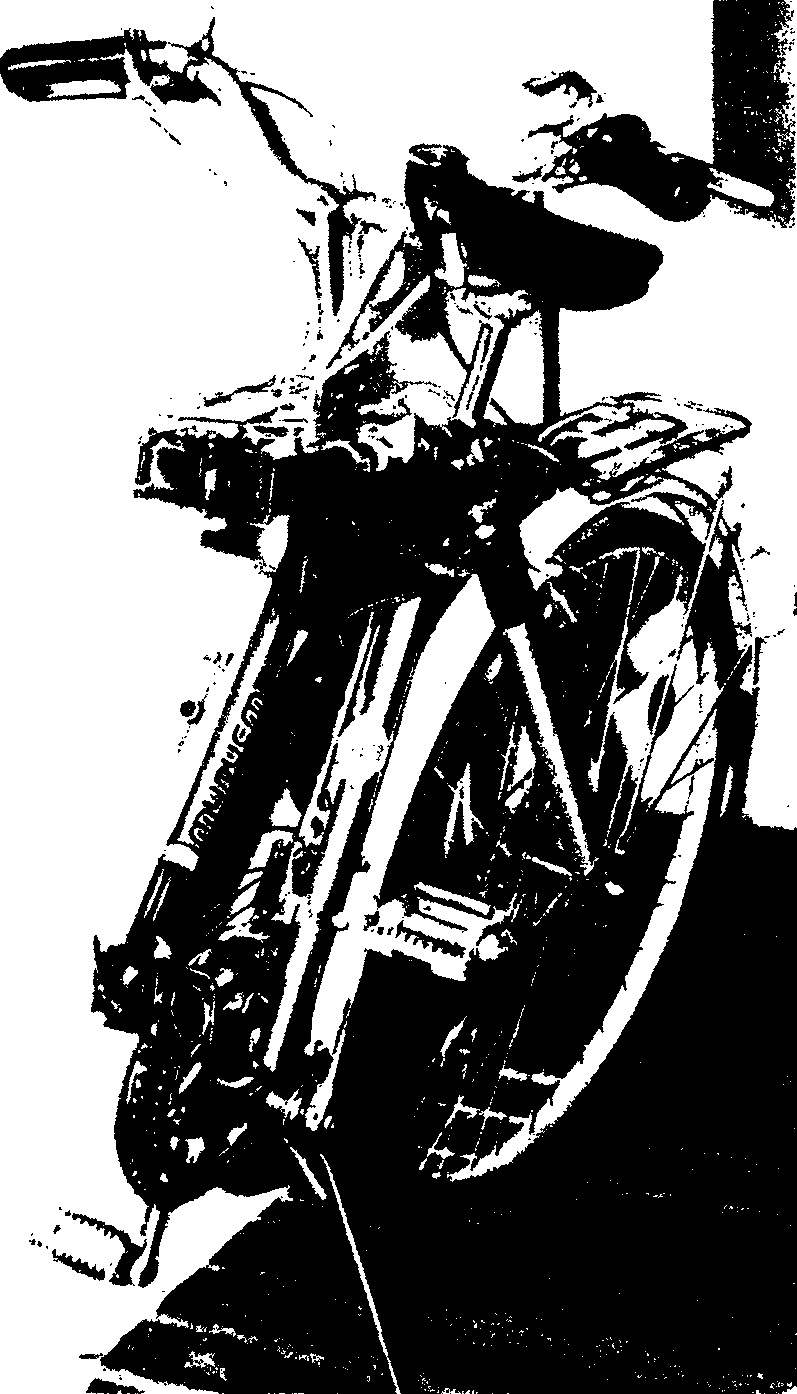 Bike "Tourist" lives up to its name. He's not heavy, quite durable, easy to move, has a good ergonomic proportions, fitted with four-chain transmission; it may be two racks, generator with headlight, speedometer, rear view mirror, audible signal, reflectors and stand. The best rating is a big demand for it, which, unfortunately, is not satisfied the domestic industry.
However, there is this bike and disadvantages, and the main — the awkwardness, the inability to fold the machine, as, for example, "Cama". And without that try to enter with a bike in city traffic, or place it in the trunk of the car (which would have greatly increased the range of travel). And in the apartment folding bike post would be much easier — it would take almost two times less space than usual. In General, it was something to try to remake his "Tourist".
The plane of the connector frame bike I chose vertical and did it for two reasons. First, during the folding wheels do not rise one above the other, therefore, the Bicycle can be folded without taking the wheels off the floor – just roll front to back. Second, because the top tube of the frame of a "Tourist" horizontal, and the bottom is with it an angle of 45°, was easier to make only one lower junction at an angle and the top straight, although the device they are similar.
That bike had the shortest length in the folded position, the plane of the joints should be placed in the middle of its base; however, this folding will not interfere with each other the axles of the wheels. Therefore, it is better that plane to be offset from the middle of 20-30 mm.
Now more about the design of the hinge connectors of the frame.