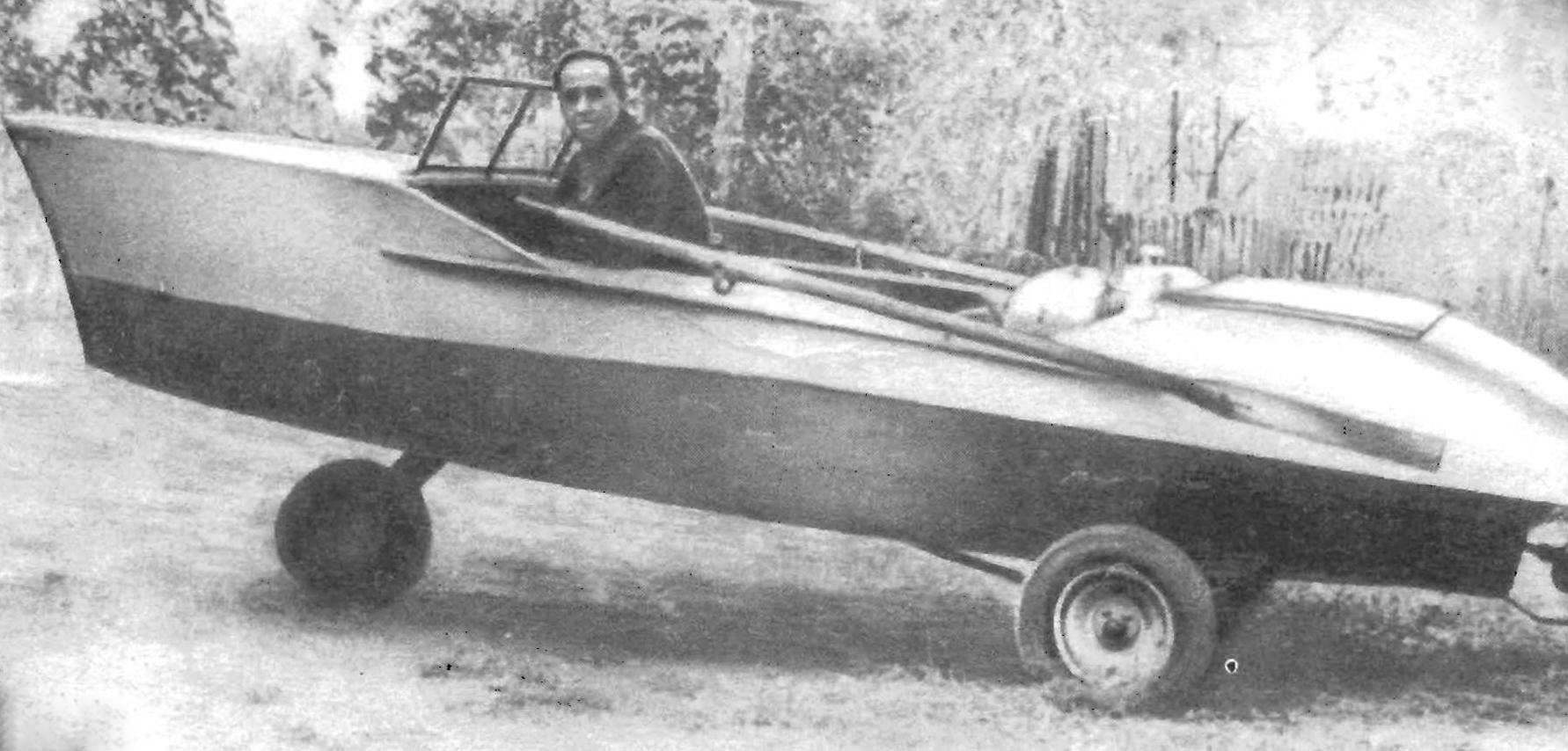 "After reading # 1, 1975 note", Polihale", I can not write about his former teacher, the head of the circle of technical creativity of the Chernyshev Lev Sergeyevich," writes a reader from the village Krotovka Kuibyshev region, Liquor.
Lev Sergeevich is now 65 years old. He built a glider, the glider, a radio station, he enjoys avtodela, shipbuilding, film and photography, plays the accordion and the violin…
"Recently, the teacher has designed the amphibian — said G. Liquor — will soon complete the moped-amphibian, and in turn — aeromobil".
Recommend to read
MODELIST-KONSTRUKTOR 2000-07
IN THE ROOM: Public KB: I. Karamyshev. The suspension with the prefix "Aero" (2); A. Timchenko. Helicopter for two (5). Small-scale mechanization: I. Galkin. Let there be light!...
SCRAPER-TIME
Gutters on the roofs of the cottages have to be cleared of debris not too often— usually in the autumn, during leaf fall. So it makes no sense to have this special tool. Instead, you...