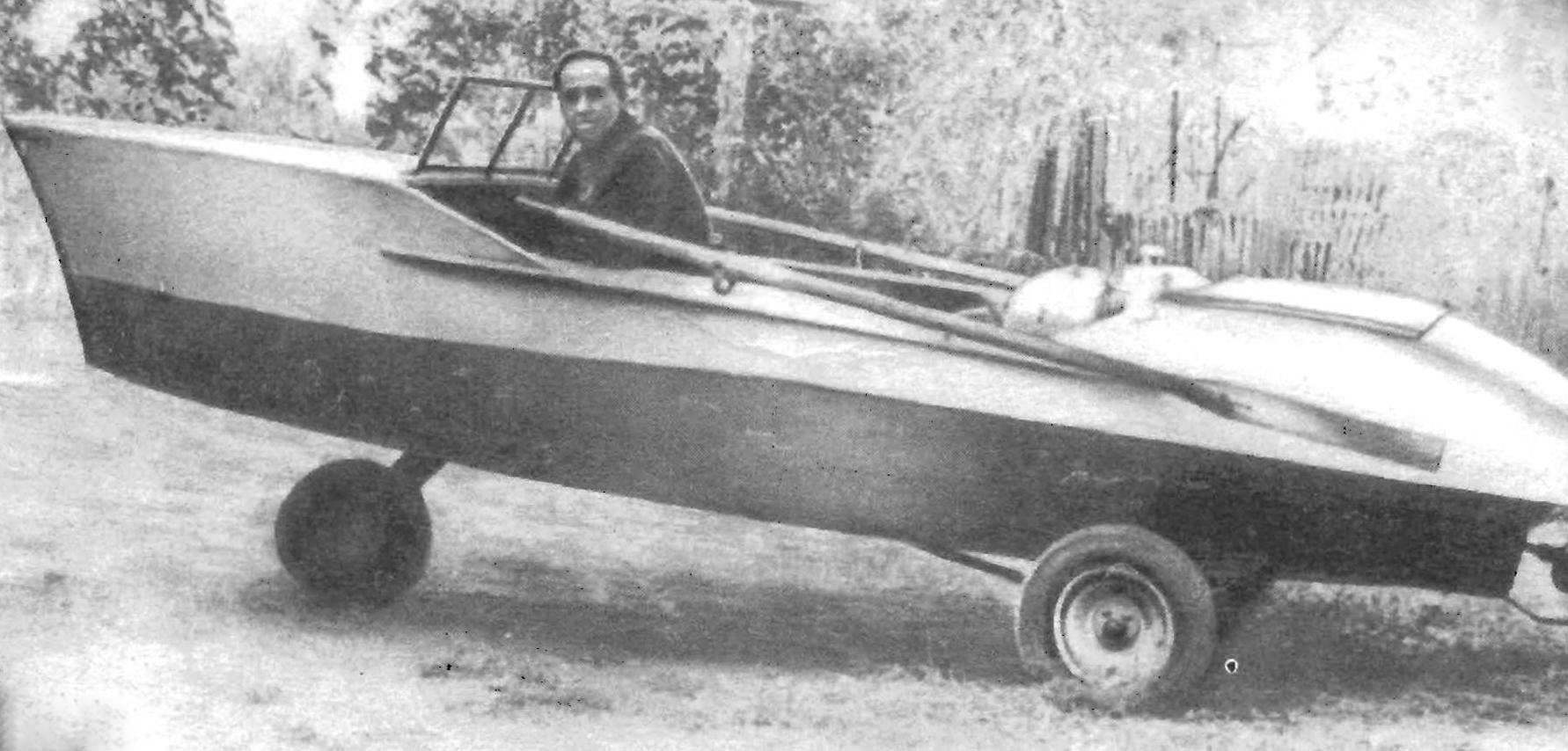 "After reading # 1, 1975 note", Polihale", I can not write about his former teacher, the head of the circle of technical creativity of the Chernyshev Lev Sergeyevich," writes a reader from the village Krotovka Kuibyshev region, Liquor.
Lev Sergeevich is now 65 years old. He built a glider, the glider, a radio station, he enjoys avtodela, shipbuilding, film and photography, plays the accordion and the violin…
"Recently, the teacher has designed the amphibian — said G. Liquor — will soon complete the moped-amphibian, and in turn — aeromobil".
Recommend to read
ALL FOR THE CAR
Every year our industry produces more and more cars. Today while driving to meet a man of almost any profession — the engineer, doctor, architect and worker, farmer and teacher. On how...
PARACHUTE IN THE SKY
This motor glider (currently, such devices are often referred to paraleli), developed in the design office of the club of Amateur technical creativity "Evrika" Yakut posely Torgo, called...