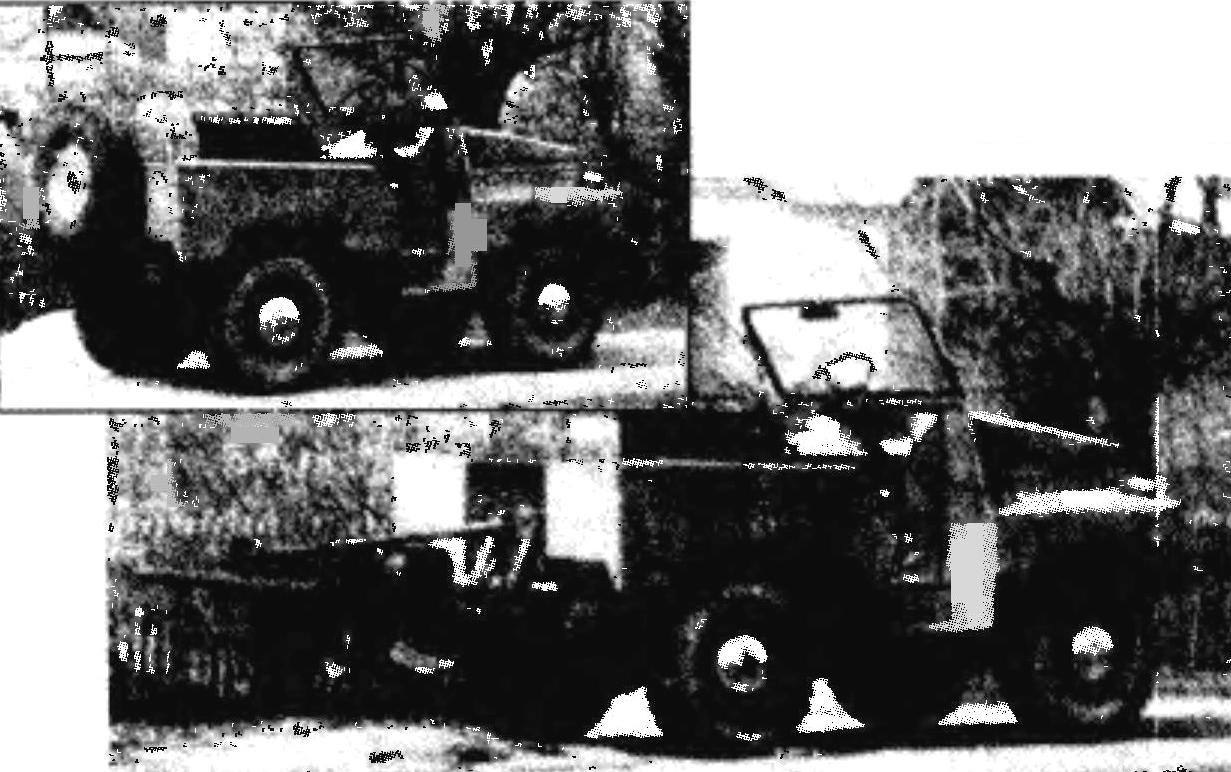 Such a "tractor" configuration of the machine selected for purely practical reasons, dictated by life itself: the farm was necessary and a tractor, and a SUV, and I decided to combine these qualities in one design that I completely failed.
Besides, the state registration of this car in a tractor inspection easier than in the traffic police.
For mounting agricultural implements, the jeep is equipped with a linkage driven by hydraulic system; in the transport position, the linkage retracts into a niche of the body and covered spare wheel.
Yu BALABIN, PN Lotoshino, Moscow region
Recommend to read
MOPED-TRAILER
A moped is often considered an expensive child's toy. In fact, many of these two-wheeled machines will be acquired by the youth for purely entertainment purposes. And only a small...
BLASTER AQUANAUT
About ten years ago I read in "M-To" article that described the design of the spear gun. Decided using the same principle — a spring as a battery, to make the gun more simple, easy, and...