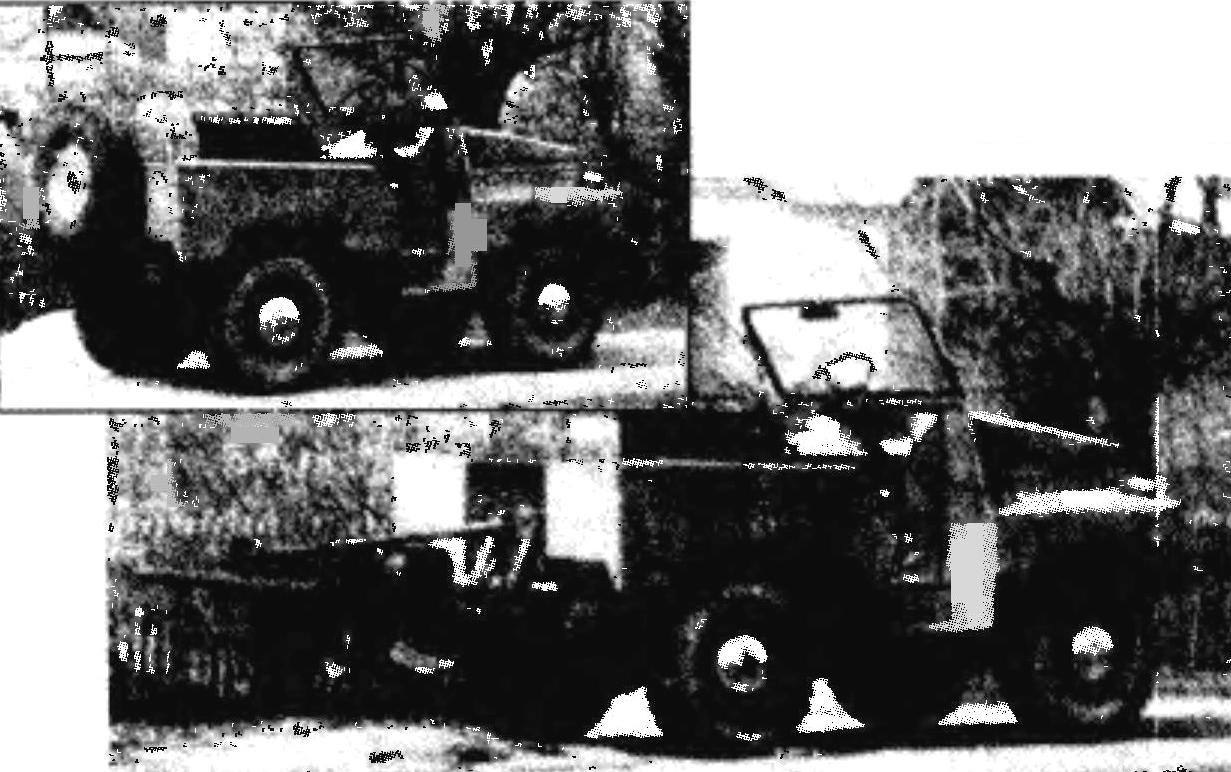 Such a "tractor" configuration of the machine selected for purely practical reasons, dictated by life itself: the farm was necessary and a tractor, and a SUV, and I decided to combine these qualities in one design that I completely failed.
Besides, the state registration of this car in a tractor inspection easier than in the traffic police.
For mounting agricultural implements, the jeep is equipped with a linkage driven by hydraulic system; in the transport position, the linkage retracts into a niche of the body and covered spare wheel.
Yu BALABIN, PN Lotoshino, Moscow region
Recommend to read
MYSELF LOADER
The country's economy demands a more versatile, capable of performing several operations simultaneously or transformable vehicles. Very seriously, and most importantly — an inexhaustible...
"KIDS" — THE GREEN LIGHT!
In recent years the streets and roads of our country are increasingly the miniature machine, in appearance something of a cross between a kid's scooter, a moped and a scooter. Their...