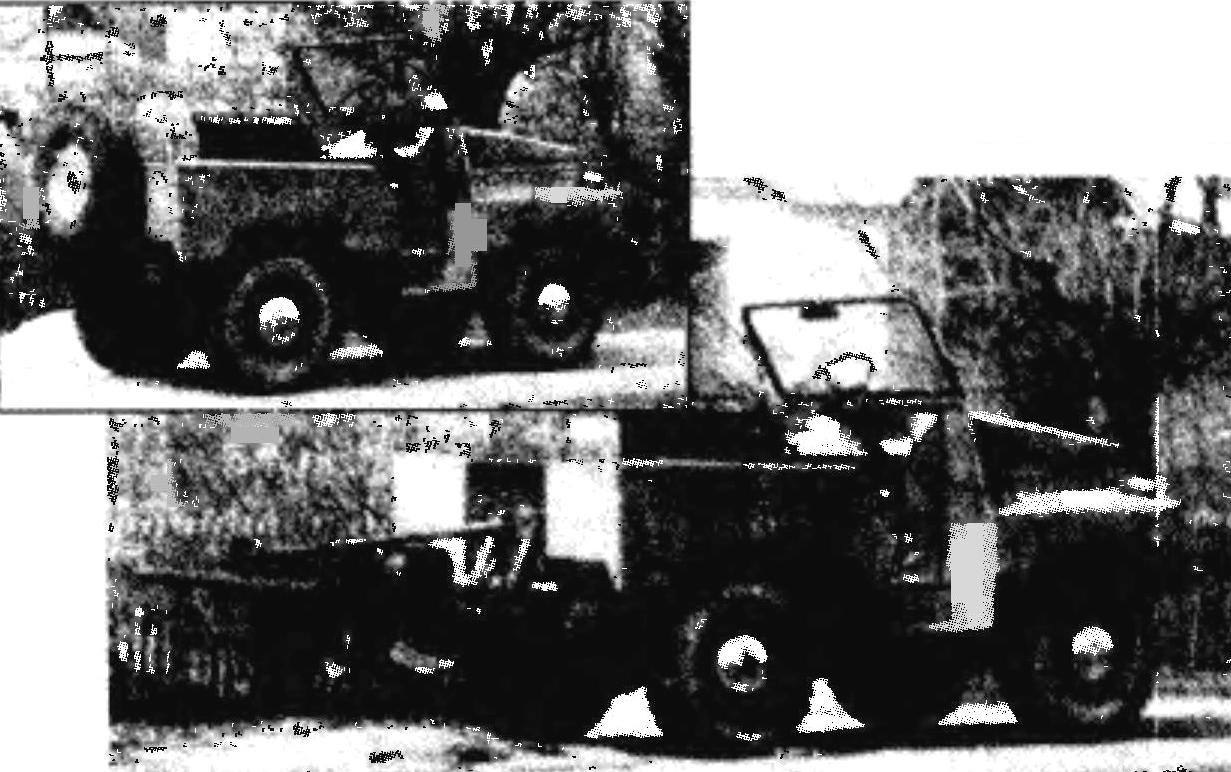 Such a "tractor" configuration of the machine selected for purely practical reasons, dictated by life itself: the farm was necessary and a tractor, and a SUV, and I decided to combine these qualities in one design that I completely failed.
Besides, the state registration of this car in a tractor inspection easier than in the traffic police.
For mounting agricultural implements, the jeep is equipped with a linkage driven by hydraulic system; in the transport position, the linkage retracts into a niche of the body and covered spare wheel.
Yu BALABIN, PN Lotoshino, Moscow region
Recommend to read
MULTIFUNCTIONAL COMBI
Tractor I built out of assemblies, mechanisms and components of decommissioned automotive and agricultural equipment. The D20 engine, diesel, power of 20 HP transmission—four-speed, the...
METAPHOR
Isn't that a stark contrast: while the fields of collective and state farms are treated today powerful "Kirov workers", the private plots of rural workers in the old plow at best plow...