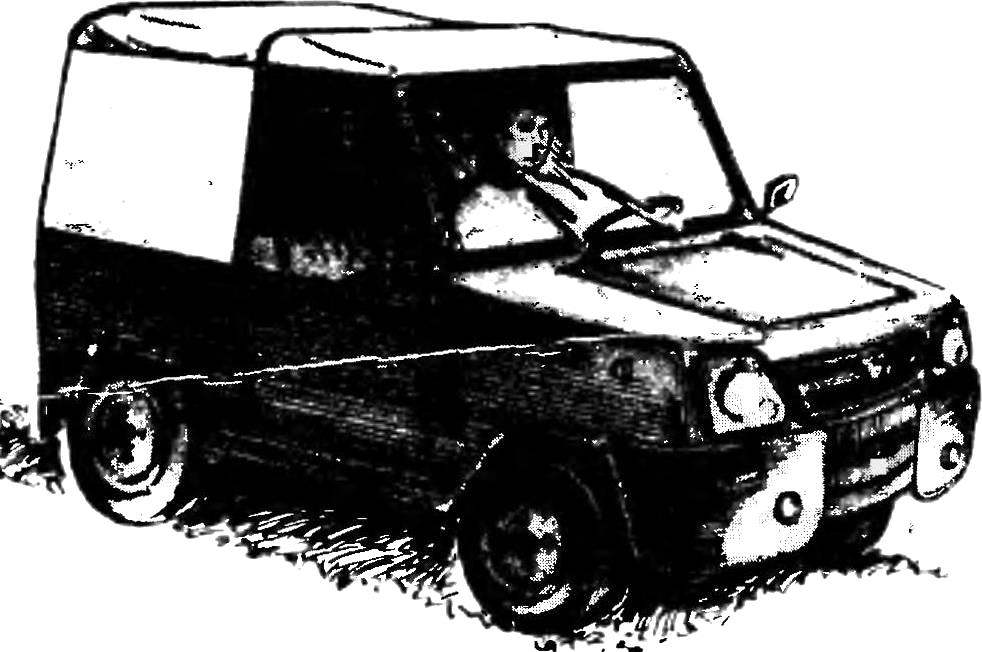 It just so happened that the car in our country is becoming less of a means of transportation and all more luxury. Accessibility for a person of average wealth — not a speculator, not a businessman, not a banker close to zero. Those hundreds of thousands of rubles, I ask today for any car, not save any "works righteousness".
You can certainly buy a cheaper battered-broken — and then a few years to restore it. But there is another way to make the car their own. I must say that the homebrew as a model for design often choose a vehicle type "SUV". And this is understandable: simple external form, the simplified layout, large interior volume compared to cars of other types — all this attracts.
But for all that, some cars even with a single axle have high permeability due to the large clearance. Over the past few years the editors of "M-K" acquainted readers with a number of such machines. Today we present you another one, created by our reader V. G. Shander.