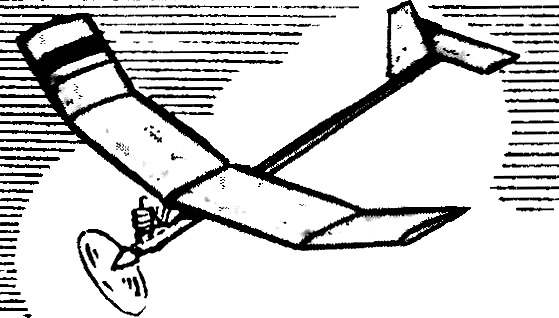 When designing equipment for the new sports season to our members once again raised the question of finding a middle ground between championship superparty and sverhpredelna models for beginners.
After long disputes and discussions the boys, based on the current conditions, came to the unequivocal conclusion — we will build a simplified time. The reasons for this decision are several. First, is the calculation for the average boy athlete and not on the mythical boy fanatic, while still possessing the skills of a master professional. The experience of recent years many clubs, such "fans" of modeling simply does not exist, and therefore in all superoperator Junior class, flying competitions, clearly shows the work is not students. To give made the same proxy technique the guys with her won do homebrew-modelers, we believe it is at least unethical. A second factor in favor of simple models has become… the bitter experience of the teams that use complex "champion" machines. Statistics show that boys are nine times out of ten in the scoring hassle starts simply don't cope with virtually unfamiliar technology and the result still lose the "homebrew"!
Based on these arguments a new timer "school" class was originally designed as simple and technological. In addition, we tried when it was created to do without the use of "artsy" materials, and thus make the model available length built in each circle. A combination of good flying properties that ease debugging at the highest dependability associated with a complete lack of mechanics, I think, can help our development to acquire a wide popularity.