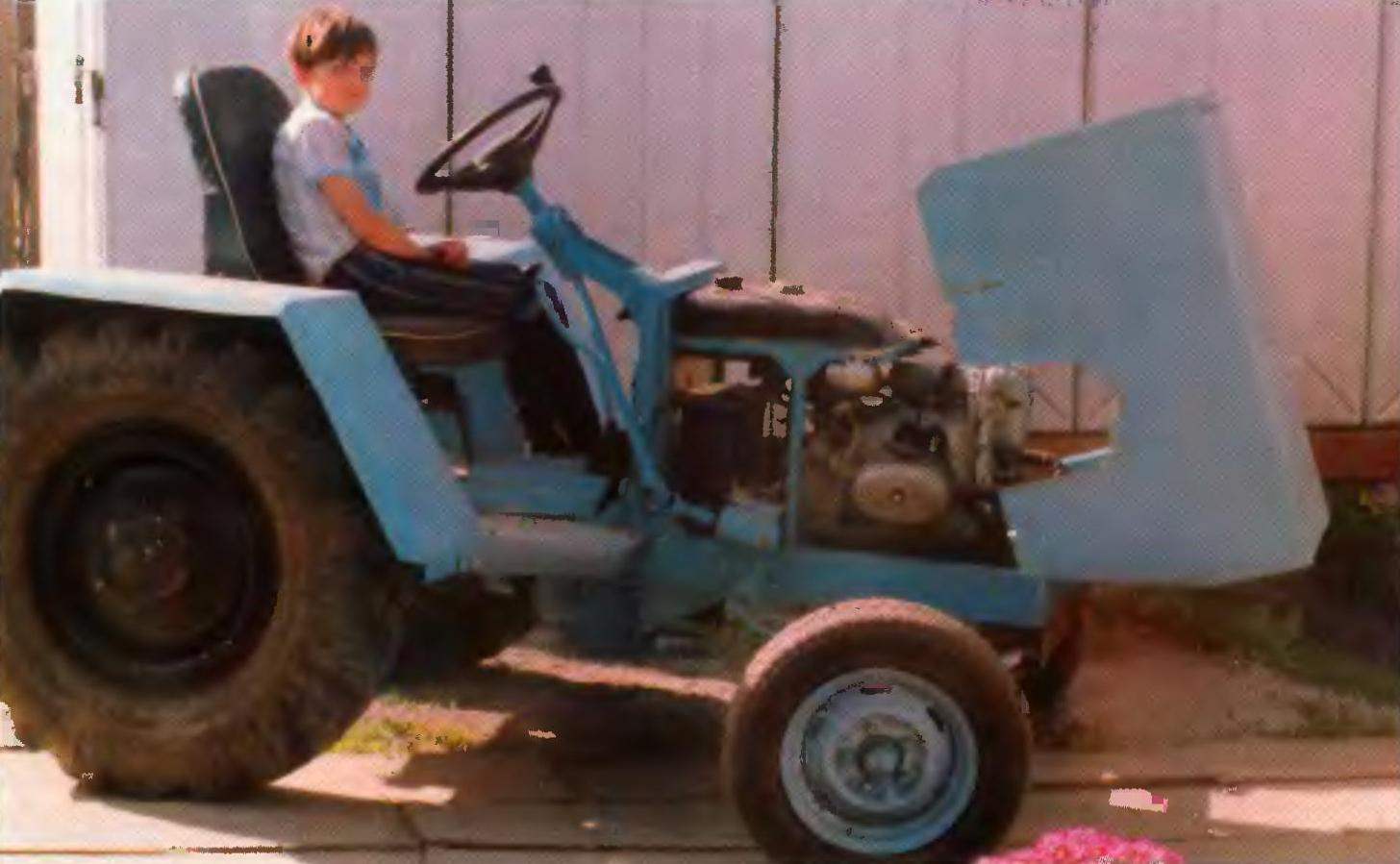 Built a similar machine I used. But this is considered the most successful. Layout scheme it is similar to a tractor "Belarus". The engine of the motorcycle "Ural". Electrical sectiontwo, but modified Instead of the standard ignition circuit breaker has two—one for each cylinder. Ignition coils B-110 also became two.
The crankshaft is extended, after making a hole in the crankcase cover On a shaft mounted Sal, nick, and his end mounted fan for cooling the engine.
Rear axle from a mini-tractor—cropped, from the GAZ-63 with gear from GAZ-66; box changes gear (transmission)—also from GAZ-63 Rear wheels from the GAZ-63. Homemade front axle, with the axles and wheels of a car "Moskvich".
Reducer with low noise helical gears also homemade, is located between the engine and gearbox Number of gears: sixteen forward and four back.
Wheel track—1200 mm, base—1400 mm
A. KLIMENKO, S. Chernigovka, Primorsky Krai
Recommend to read
MACHINE FOR MY SON
The car was conceived and executed as a valid simulator for the novice driver — my 15-year-old son Maxim that he could get it driving skills, and also to assemble-disassemble and repair...
YOUNGER BROTHER
A mini-tractor, which is presented to the readers of the journal "modelist-Konstruktor", is the third built by me. His frame is "broken", consists of two articulated half-frames, as in...