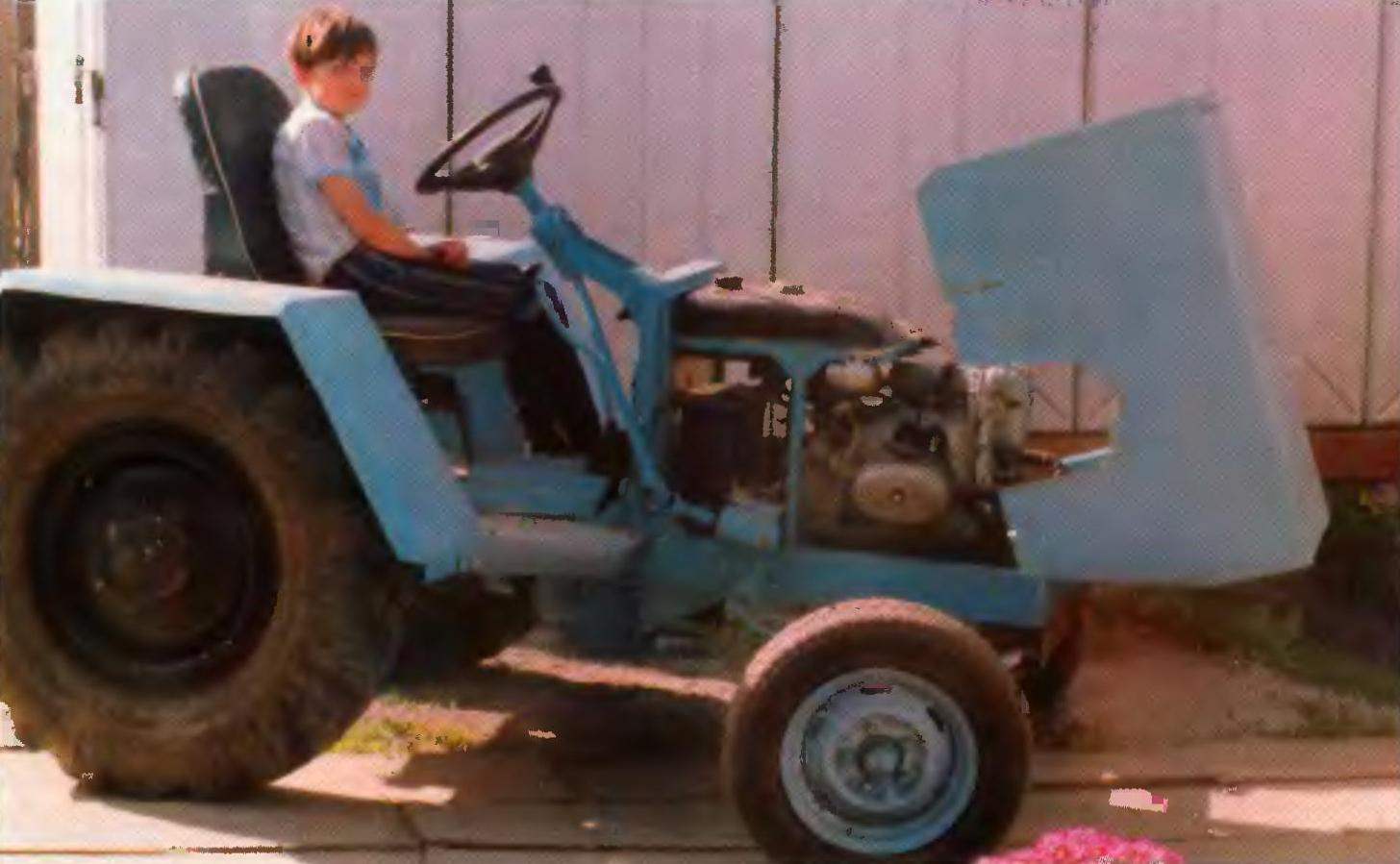 Built a similar machine I used. But this is considered the most successful. Layout scheme it is similar to a tractor "Belarus". The engine of the motorcycle "Ural". Electrical sectiontwo, but modified Instead of the standard ignition circuit breaker has two—one for each cylinder. Ignition coils B-110 also became two.
The crankshaft is extended, after making a hole in the crankcase cover On a shaft mounted Sal, nick, and his end mounted fan for cooling the engine.
Rear axle from a mini-tractor—cropped, from the GAZ-63 with gear from GAZ-66; box changes gear (transmission)—also from GAZ-63 Rear wheels from the GAZ-63. Homemade front axle, with the axles and wheels of a car "Moskvich".
Reducer with low noise helical gears also homemade, is located between the engine and gearbox Number of gears: sixteen forward and four back.
Wheel track—1200 mm, base—1400 mm
A. KLIMENKO, S. Chernigovka, Primorsky Krai
Recommend to read
THE SECRETS OF THE RUBBER MOTOR
For years, the rubber motor due to its ease of use and low cost were the main engine modelers. But now, with the abundance of micro-motors boat and car with rubber motor find its ardent...
SCOOP OUT OF THE PAN
Now many refuse to aluminum cookware for environmental reasons. But not to throw out strong and not end once your metal utensils! I found the option of using aluminum pans — made her a...