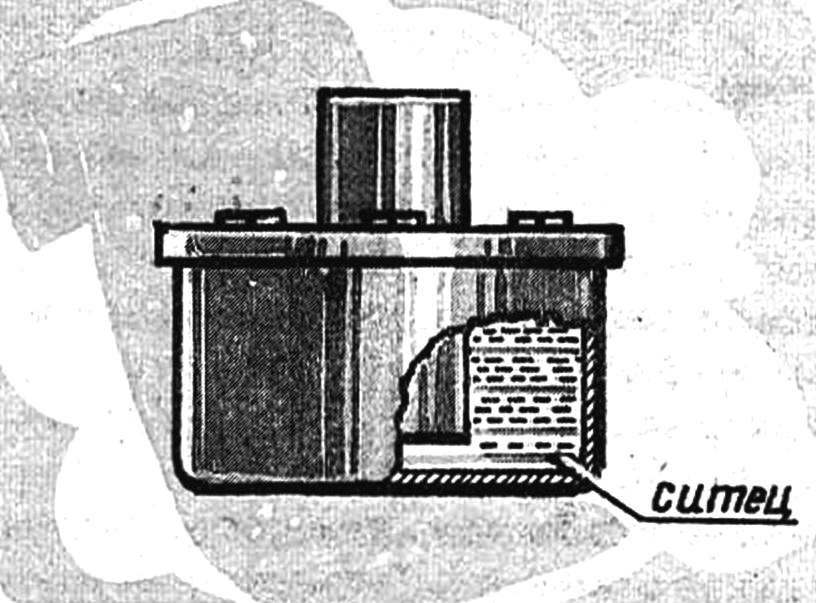 I would like to share the experience of improvement of the air filter to the engine D-6. The factory cleans the air supplied to the carburetor, causing the engine life is shortened. Improvement is to change the design of the filter element. To begin, I disassembled the filter: unbent flap valves, removed the lid and carefully took the sleeve valve. In the case of left mesh filter element — I've washed them. Of calico fabric cut out several circles of the same diameter as the mesh, with holes in the middle (the latter, lower without holes). Then gather the filter, shifting every three grid circles cotton. It much better cleans the air and the motor works reliably.
Recommend to read
BOX COLLECTOR
My good friend since high school, enthusiastically collected stamps, matchbox labels, pocket calendars. Now his collection continues to children, and himself, he left only one passion:...
THE CORRUGATED BOARD MOTOR
Not so long ago in the journal "modelist-Konstruktor" was about the simplest model of a glider made from a conventional packaging corrugated Board material although not aeromodelling,...