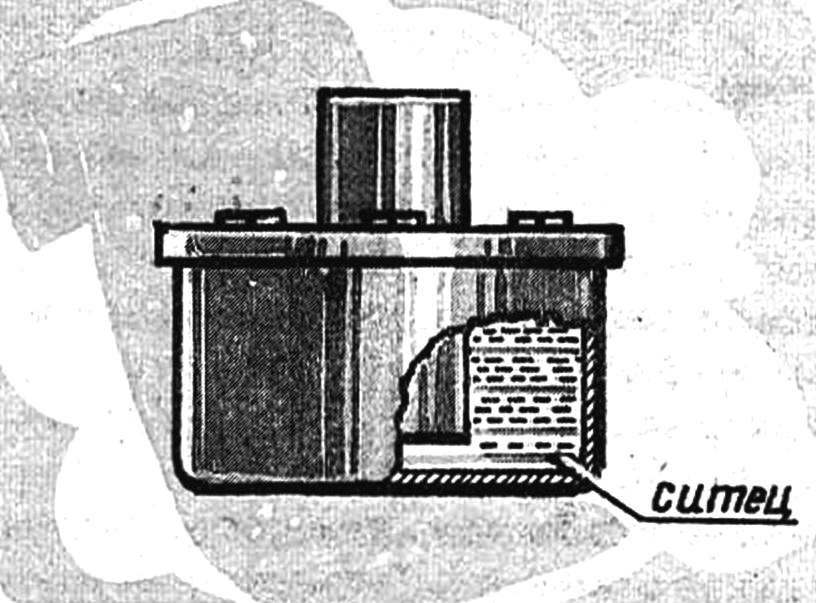 I would like to share the experience of improvement of the air filter to the engine D-6. The factory cleans the air supplied to the carburetor, causing the engine life is shortened. Improvement is to change the design of the filter element. To begin, I disassembled the filter: unbent flap valves, removed the lid and carefully took the sleeve valve. In the case of left mesh filter element — I've washed them. Of calico fabric cut out several circles of the same diameter as the mesh, with holes in the middle (the latter, lower without holes). Then gather the filter, shifting every three grid circles cotton. It much better cleans the air and the motor works reliably.
Recommend to read
AND CHAIR, AND A STEPLADDER
Do I need to look at the loft, to hang curtains or drill them holes on the ceiling — a lot of household chores due to the need to use a small stepladder. And if it is at home — begin to...
VEST PAINTER
Anyone who had to work with a spray, and even a room, knows how harmful "for the respiratory system. Meanwhile, the problem of protection is not too complicated. We only need to create...