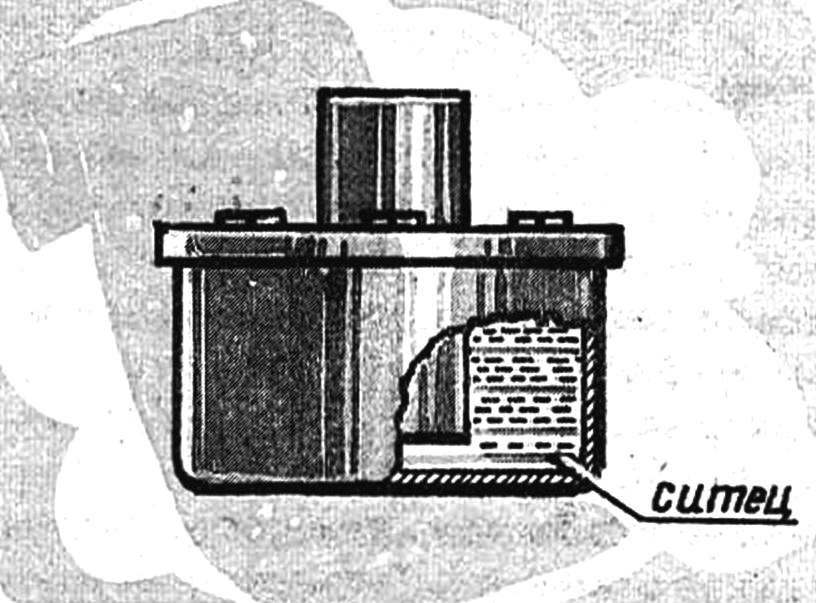 I would like to share the experience of improvement of the air filter to the engine D-6. The factory cleans the air supplied to the carburetor, causing the engine life is shortened. Improvement is to change the design of the filter element. To begin, I disassembled the filter: unbent flap valves, removed the lid and carefully took the sleeve valve. In the case of left mesh filter element — I've washed them. Of calico fabric cut out several circles of the same diameter as the mesh, with holes in the middle (the latter, lower without holes). Then gather the filter, shifting every three grid circles cotton. It much better cleans the air and the motor works reliably.
Recommend to read
MODEL-A COPY OF CHAMPION
(The end. Start at # 5 and 11 '02)   The carrier rocket "Soyuz-2" spacecraft "Soyuz TM-12". The article "Soyuz" space survivor" ("modelist-Konstruktor" No. 5'02) it was told about...
AISLE DIFFERENT – THE TRACTOR ONE
Constructed by the readers of "M-K" mini-tractors, as a rule, are designed to perform agricultural work for General use. They strictly conditioned by the dimensions of the bridge...