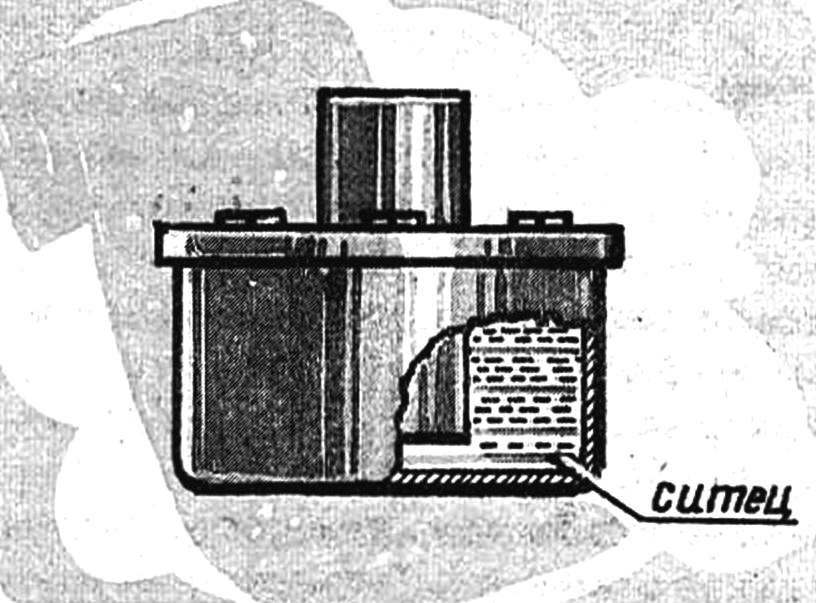 I would like to share the experience of improvement of the air filter to the engine D-6. The factory cleans the air supplied to the carburetor, causing the engine life is shortened. Improvement is to change the design of the filter element. To begin, I disassembled the filter: unbent flap valves, removed the lid and carefully took the sleeve valve. In the case of left mesh filter element — I've washed them. Of calico fabric cut out several circles of the same diameter as the mesh, with holes in the middle (the latter, lower without holes). Then gather the filter, shifting every three grid circles cotton. It much better cleans the air and the motor works reliably.
Recommend to read
FLYER AS OPPRESSION
It is known that all the pickles are well salted and maintained, if on top of them has any oppression: a rock Bank with water. However, it is possible to dispense with traditional...
ARMORED RECONNAISSANCE WEHRMACHT
the First German armored vehicle, created in the 1930-ies, was developed by order of the Supreme command of the Reichswehr on the chassis of the car Adler 3Gd. This rather primitive...