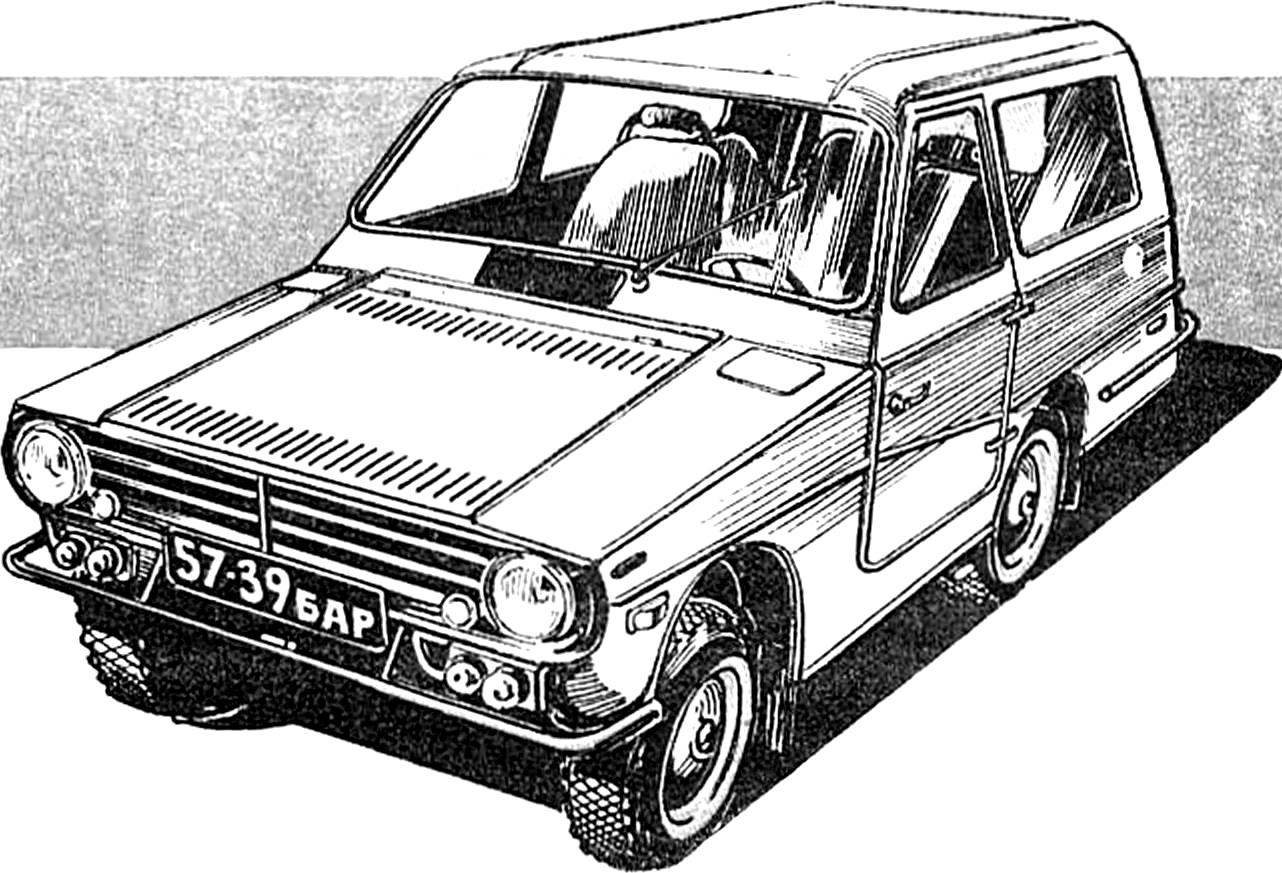 Little micro-car "the Breeze" was created three years. It was conceived as a double jeep with a canvas roof, flat windshield, three doors, the side from which the glasses had not. A year later, the car was put on upgrades.
The body is "Breeze" is a tube carrying a frame structure (using elements of the frame of the sidecar, SZA), covered with sheets of aluminum by using screws M4 and M5. This method of manufacture of the body very time consuming, but very easy to repair.
Main gear — homemade, with reverse. Vehicle weight does not exceed 460 kg, which is significantly less than similar cars. At full capacity of 300-320 kg "Breeze" can tow a trailer weighing up to 250 kg. provides Low weight and high permeability; in the case of jamming one or two people can make a car out of the mud, alternately lifting off the ground front and rear wheels.