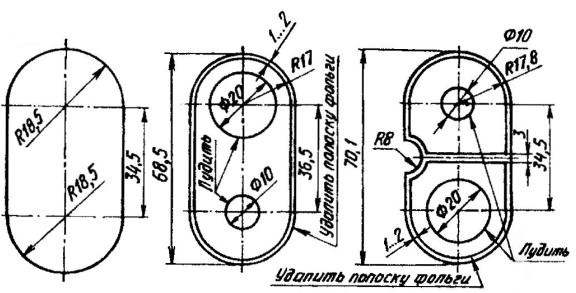 At work and in everyday life there is often a need in galvanic power source with a stepped gradation of the EMF (including the symmetric polar voltage). Often this "standard" range: ±1.5 to 12 V. In such cases it is highly useful is a homemade cassette, which allows you to quickly assemble a battery of two, four, six or eight galvanic elements 373 ("Mars", "Orion").
Works well this unit and paired with a rectifier for charging the run down "electroplating", and the socket of the electrical connector of the type ONTs (or lamp socket) mounted in the cover of a magazine, completely eliminates errors when connecting battery cells to a particular electrical circuit.
The outer casing is made of sheet 230x185x1 mm, and each of the shells from blanks 190x58x1 mm. raw material is tinplate.