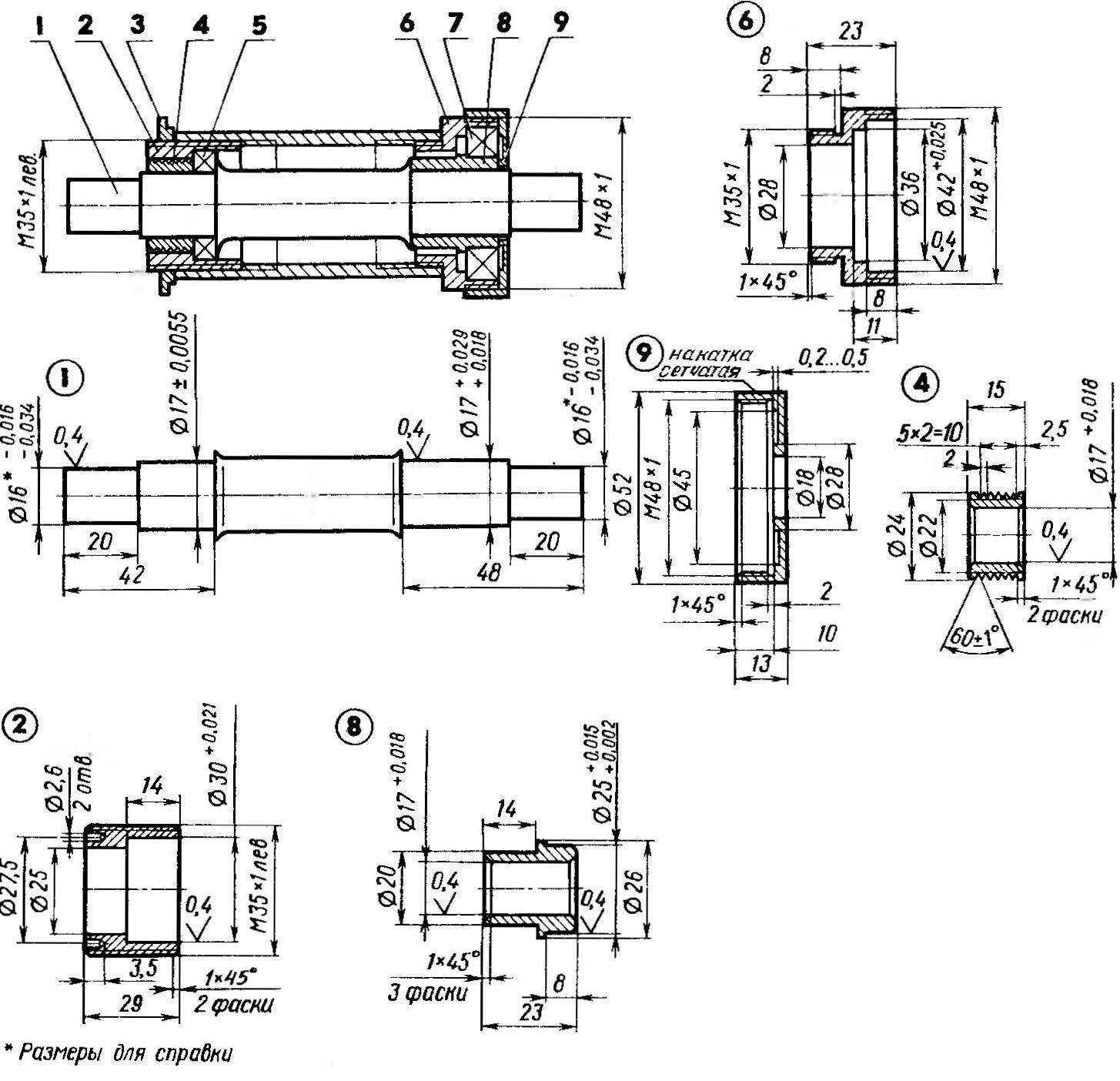 Associate Professor of the Department "Technology of mechanical engineering" of the Mari state technical University M. L. Popov, having a great experience with Bicycle sport, sent a letter to the editor which described and theoretically substantiated his view on the problem of improving the reliability of the bearing unit of the carriage. Today we publish only constructive and technological proposal of the author. More than 20 years of experience continuous all-weather and all-season operation of my bike model-542 "Sport" issued in 1974, the total mileage of which amounted to about 100 thousand km, as well as analysis diary entries have led to the conclusion that the bottom bracket for reliability is in fourth place after floreina, driven sprocket and drive chain.
The nature of the failures is always the same: chipping treadmill on the shaft of the right (facing the bike) of the bearing unit of the carriage, and in the same area relative to the axis of the connecting rod.
Attempts to explain this phenomenon theoretically gave the following results: real angular position of the ruined bearing raceways accurately corresponds to the theoretically defined. Reaction forces in bearings of the carriage of a Bicycle can have a value in excess of the force on the pedal on the right…2.33 to 3.09, and the left — 2.13 times. That is, the bearings of the carriages of the considered structures, the static load of the corresponding bearings "100" and "200" in peak mode the motion of the bike (starting, acceleration, off-road driving, etc.) are much overloaded. The situation is exacerbated by the extremely low quality of bearing assemblies, assembled directly on the shaft of the carriage of several parts, precision machining which in conditions of mass production of bicycles leaves much to be desired.
This explains the quite frequent fracture site. To avoid such trouble, instead of teams of bearings were applied to standard bearings, ultralight series and 1000903 1000905. The shaft of the carriage, heat-treated in the factory, a little protochen. It has high bearing capacity, besides the neck it allow you to use regular cranks.