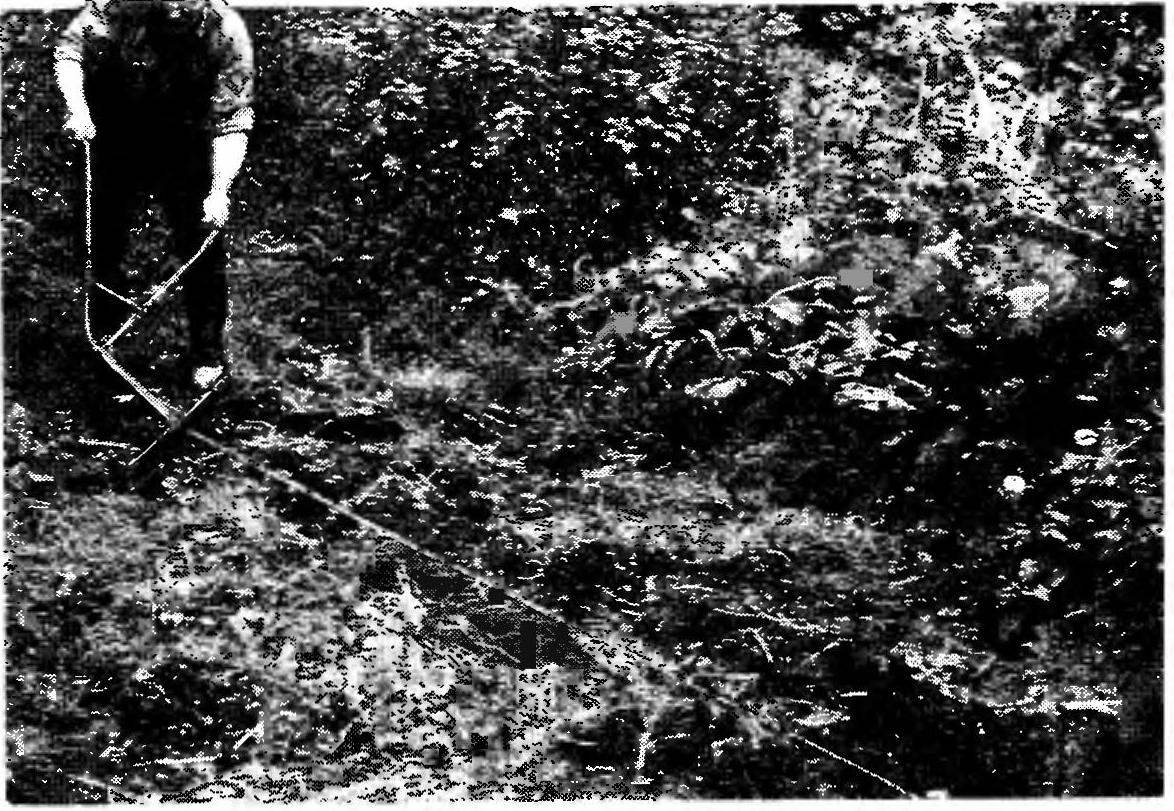 "Harnessed… the winch" — under this title was published in the "Modeller-designer" № 8, 1995, the material on the system that I designed of selectresponse. Not the last role in it plays a towed plow, the design of which proposed to make a very lightweight (less tired during the transfer to the beginning of each furrow). And now I propose readership new variant of the plough-"feathers." A lot of it is really small — 13.7 kg (excluding handles), plus optional (for a better entry into the soil, cutting and turning layer) and 4.5-kg weighted. From my earlier designs and prototypes, the author of which is G. Odegov from Nizhny Tagil ("modelist-Konstruktor" N9 6, 1990), the proposed design is the presence of a deep notch in the working body, significantly reduces the resistance of the soil, and a number of other technical solutions.
With electric winch and plow are controlled by one that to others is just a wonder. The whole village gathers to watch as the plow "evil spirit wielding", and the Plowman by this, just like there is in white shirt and patent leather boots. From the perspective of an outside observer, my actions on the land and work-is very difficult.
First I set in the beginning of the future of the furrow the plow and make two "digging" shovel to shingles immediately entered the land. Then head to the winch and stood on the tubular base anchor, turn on the unit.