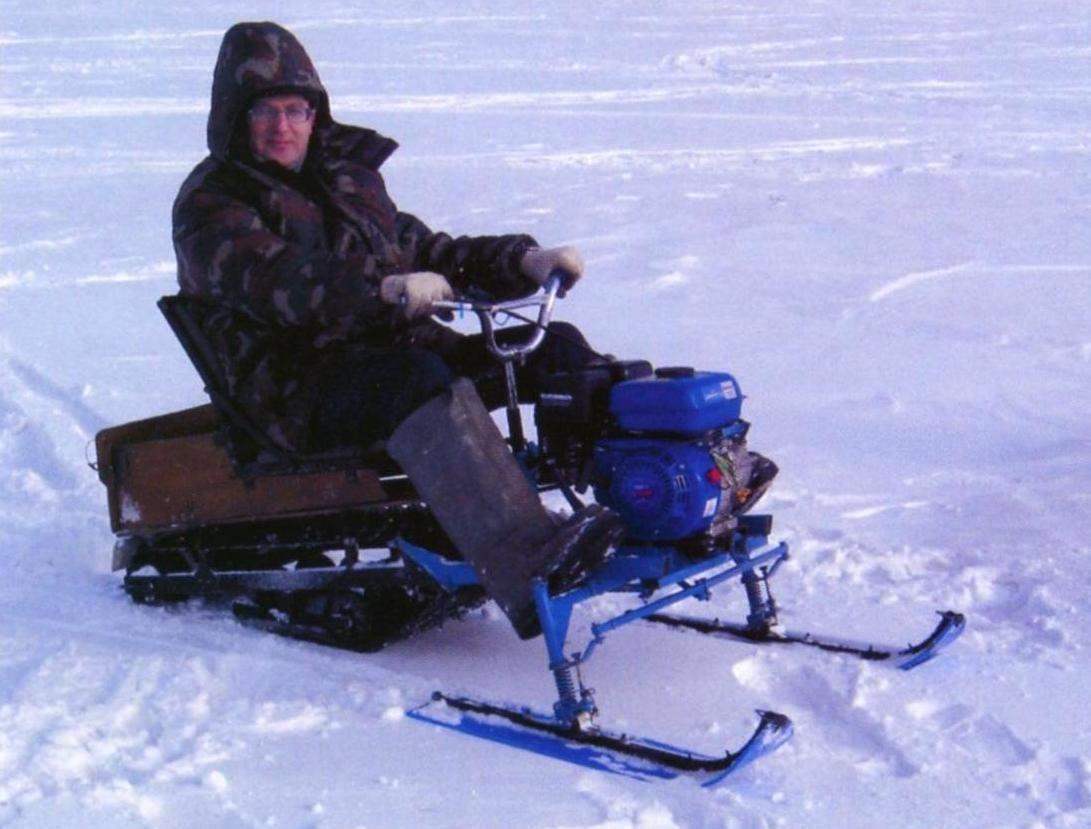 My snowmobile which I called "Ayavrik", simple in construction, as intended to overcome huge snowdrifts. I was built for moving from hole to hole for ice fishing on a snow-covered ice, writes Anton from Togliatti. And to the river I am translating it in the trunk "Niva" (by the way it can even fit two snowmobiles, and therefore ranks second to go fishing together). Engine snegohodi Chinese, with capacity 6.5 HP, frame is welded from rectangular tube, rubber tracks (42 link), drive and idler gears and rollers of the trolley – "buranovskie". Guides skis – made of sheet steel, stamped. Snegohodi weight of about 75 kg. Because the engine is located ahead of (but on the side,left side) and the short muffler on the exhaust pipe put the flap and the exhaust is sent left, down.
Recommend to read
CAR ON THREE SQUARE METERS
When the car pulled into the yard, someone was disappointed: "Well baby we've got!" And while the car was at the lab club of young motorists, its size seemed quite reasonable, but on the...
MOTOBLOCK-PORN
My walk-behind equipped with two knife cutters, soil processes, and after replacing them on the wheel turns into a tractor trailer truck with capacity up to 300 kg with a weight of 60...