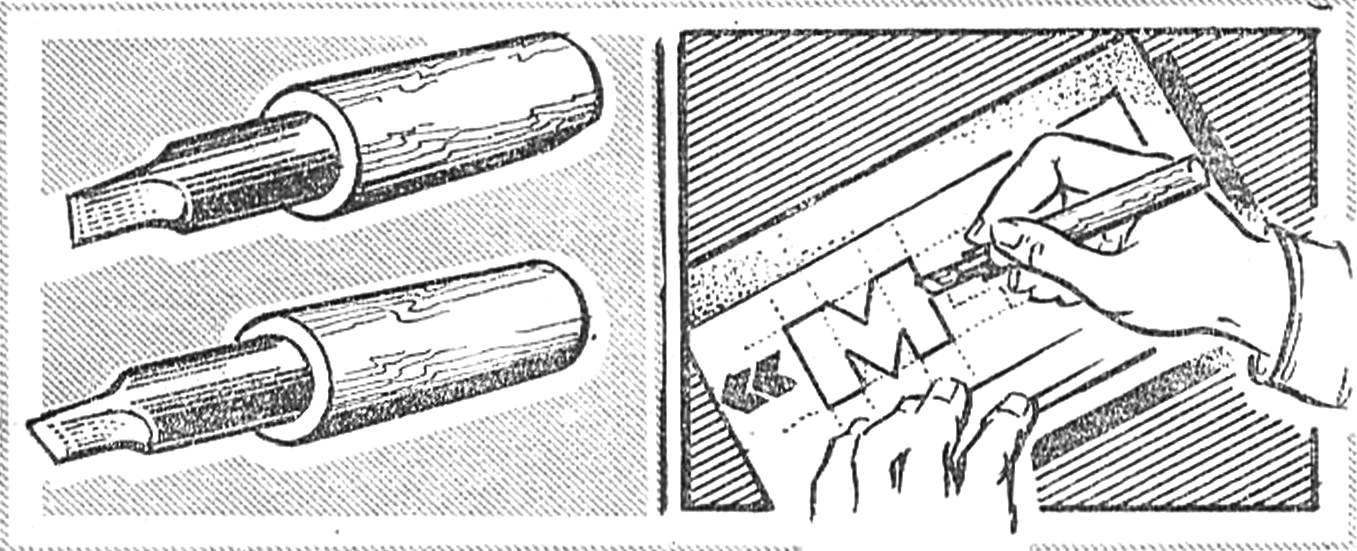 For cutting the stencils required knife cutter. It can be made from construction nails (dowels). The handle bar drilled the hole 0.5 mm smaller than the diameter of the dowel and with a depth of half its length. Trying to drive the dowel into the hole and the free end give a necessary cutting shape.
Recommend to read
CALL, OPEN THE DOOR!
When apartment, Villa or house have two entrances, it is not always clear where to call. Electrosonic, which tells of the Bulgarian journal "Radio Television Electronics", rid us of this...
YOUR FIRST INDOOR MODEL GLIDER
Watching how experienced modelers send in the flight record of the aircraft, one might wish to try their hand and make a small plane with his own hands. It passed through many generation...