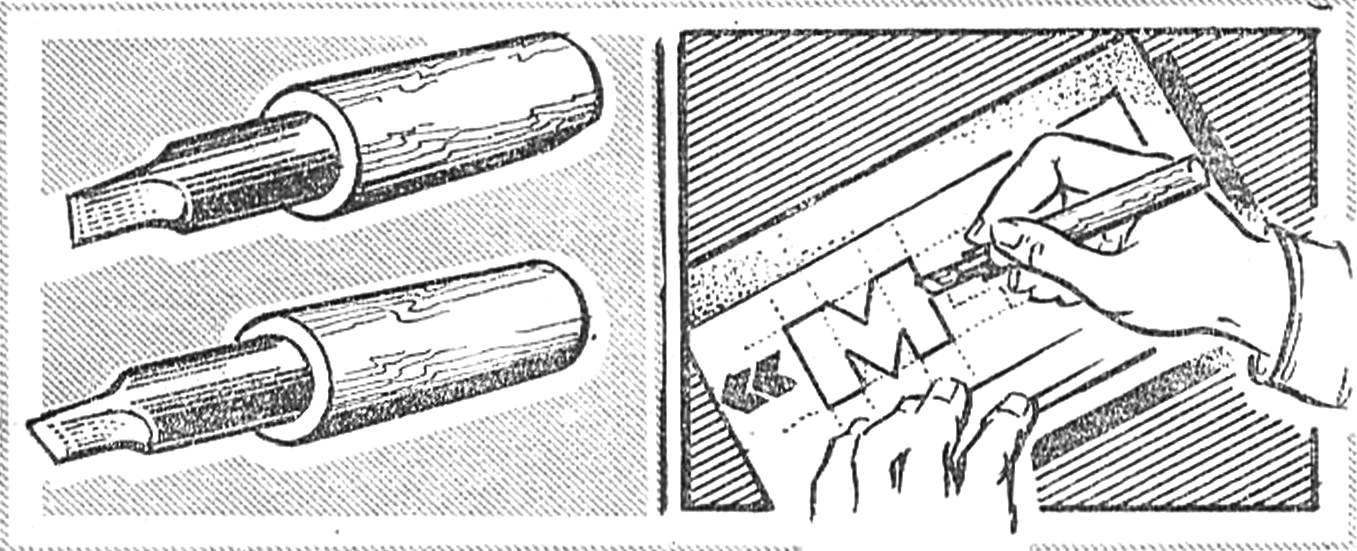 For cutting the stencils required knife cutter. It can be made from construction nails (dowels). The handle bar drilled the hole 0.5 mm smaller than the diameter of the dowel and with a depth of half its length. Trying to drive the dowel into the hole and the free end give a necessary cutting shape.
Recommend to read
AND RACK AND PARTITION
It is generally accepted that a square room is much easier for furniture placement, looks better. In this sense, we are not lucky to have got the so-called "pencil case", 3X6,3 m. to...
ON THE STOCKS — "MATRYOSHKA"
The name we gave zernoproduktovy Motorboats, which is one of the young employees of our design Bureau, Igor Kosachev, has offered to invest inside of the boat "Progress" with the big...