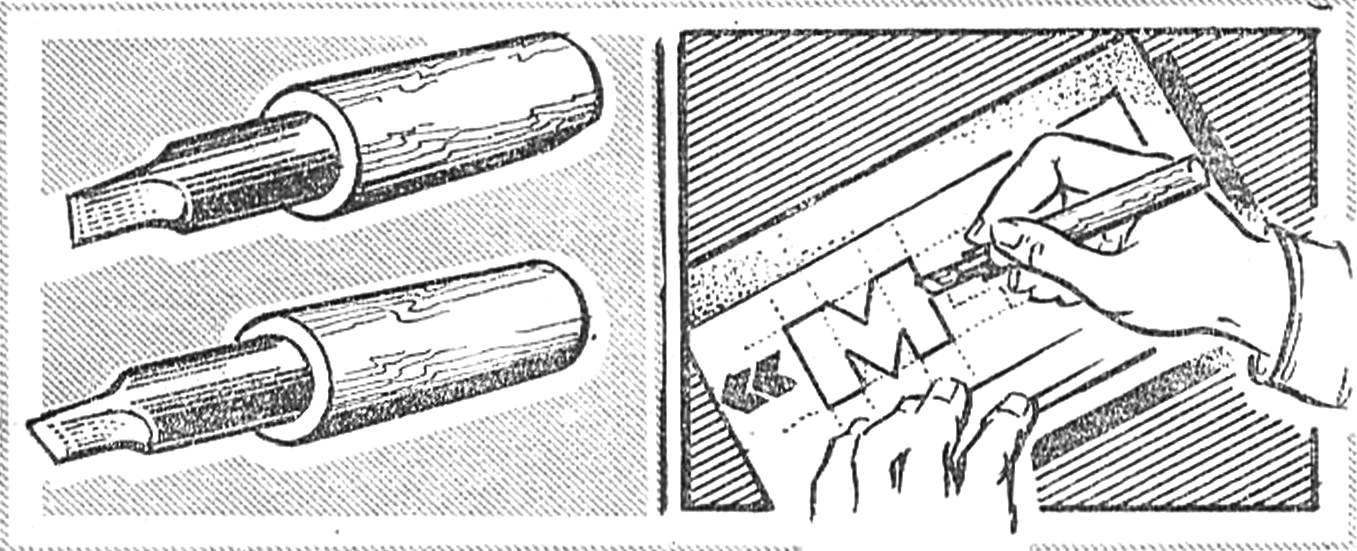 For cutting the stencils required knife cutter. It can be made from construction nails (dowels). The handle bar drilled the hole 0.5 mm smaller than the diameter of the dowel and with a depth of half its length. Trying to drive the dowel into the hole and the free end give a necessary cutting shape.
Recommend to read
BUGGY FROM KUDRINO
About the craftsmen of the rural settlement of the Highlands of the Yaroslavl region, I had occasion to write more than once, and what a surprise it was that the reserves were not yet...
KNIFE ROLL
The coil is the most convenient form of packaging thin sheet materials and for the transportation and storage in warehouses. Foil, a synthetic film or paper in a tightly collapsed become a...