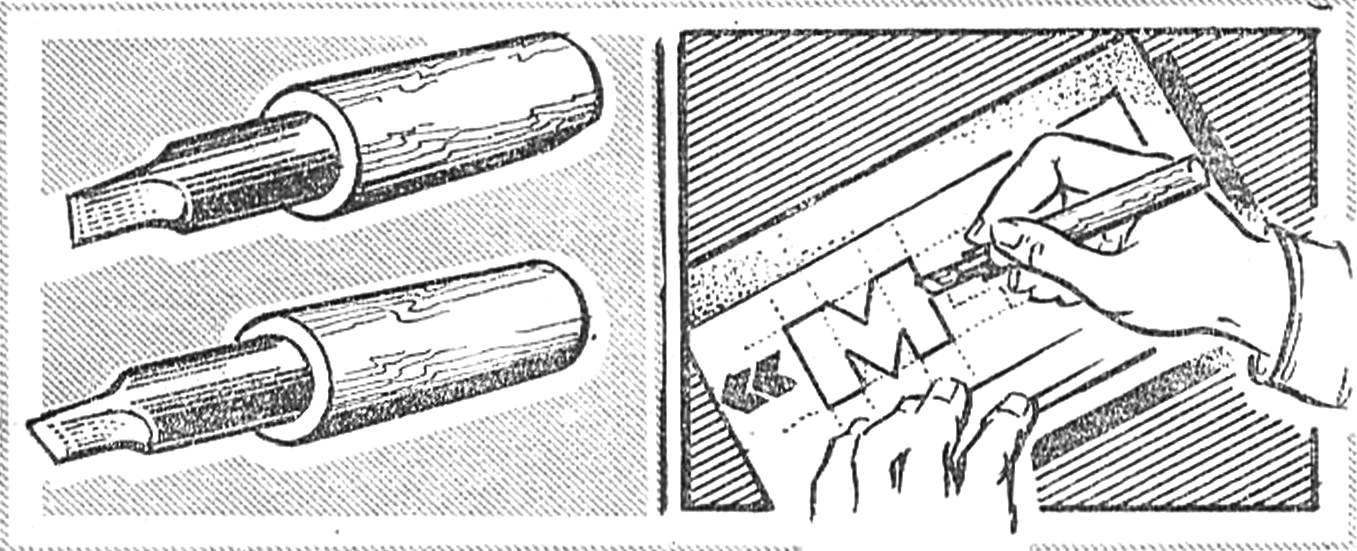 For cutting the stencils required knife cutter. It can be made from construction nails (dowels). The handle bar drilled the hole 0.5 mm smaller than the diameter of the dowel and with a depth of half its length. Trying to drive the dowel into the hole and the free end give a necessary cutting shape.
Recommend to read
Countersink for drill
Everybody knows to "hide" the head of the screw or nail, a hole must be countersunk. In a domestic environment this operation is usually large diameter drill. But it kvostik drill does...
PLUG IN A HURRY
Often in the manufacture or repair of furniture made of particleboard require dowels of circular cross section. Manually with a knife to whittle them long, and the diameter of turns of...