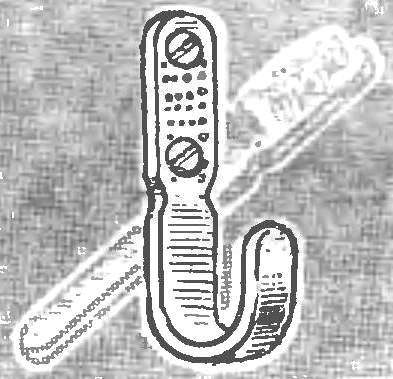 If old tooth brush a sharp knife to cut the bristles to drill in this place two holes for the mounting screws, and the handle, holding it over the steam, bend the arc, you will have elegant and quite durable wall hook.
Recommend to read
ARC IS NOT A HINDRANCE
From the usual construction of the jig saw and hacksaw with tubular curved handle, the blade clamped so that the propyl is limited by the depth of the arc of the holder. However, if the...
TWO-HANDED BARREL…
To lift and move manually to a large barrel and it is not easy and inconvenient: not to hold on. Meanwhile, equip it with a pair of convenient handles very easy. Do in the side wall at...