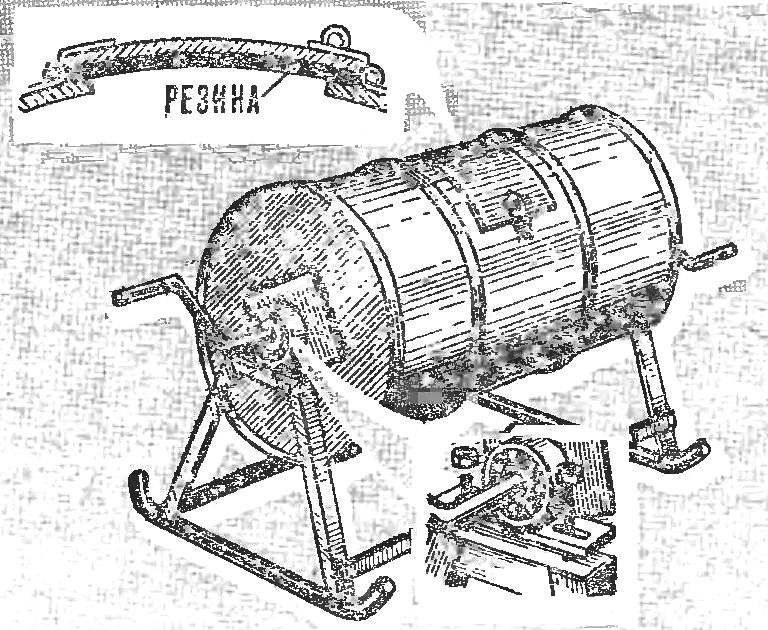 Read No. 5 of 1883 article "do Concrete yourself" with the drawings mixers and remembered how himself had to be built. We used a more simple device, which is produced in one day. Took two hundred liter metal barrel cut in it the hatch lid with rubber seal, missed through the bottom of the pipe-axis with bearings at the sides, and inside welded corners-stirrer. Made from the corners of goats, welded the bearings. One batch got about 12 buckets of mortar.
A. USHAKOV, S. Gersky Balka, Krasnodar Krai
Recommend to read
EQUIP THE BATHROOM
The majority of faucets for bathrooms are completed with shower head with flexible rank. On request it is secured in a bracket or held in the hands. To use such a shower will be much...
AND ILLUMINATES AND WARMS
Most aquarium fish — loving, so even room temperature water to cool them, it must be heated. They need additional lighting. "Kill two birds" will allow such accommodations. On the...