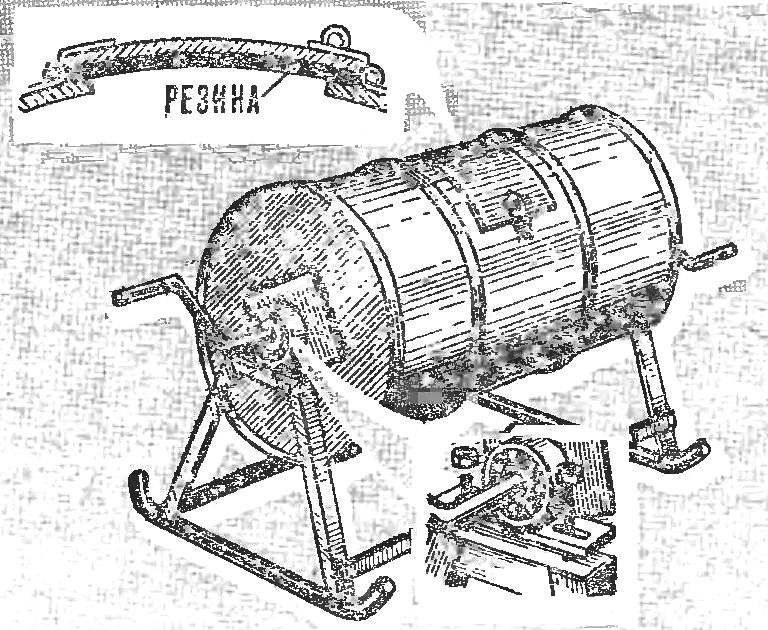 Read No. 5 of 1883 article "do Concrete yourself" with the drawings mixers and remembered how himself had to be built. We used a more simple device, which is produced in one day. Took two hundred liter metal barrel cut in it the hatch lid with rubber seal, missed through the bottom of the pipe-axis with bearings at the sides, and inside welded corners-stirrer. Made from the corners of goats, welded the bearings. One batch got about 12 buckets of mortar.
A. USHAKOV, S. Gersky Balka, Krasnodar Krai
Recommend to read
TWO-HANDED BARREL…
To lift and move manually to a large barrel and it is not easy and inconvenient: not to hold on. Meanwhile, equip it with a pair of convenient handles very easy. Do in the side wall at...
Insurance for drill
Drill chuck, in particular manual, is not always able to keep the drill from turning when machining hard metals or release of the cutting edges of metal. It solves the problem of the...