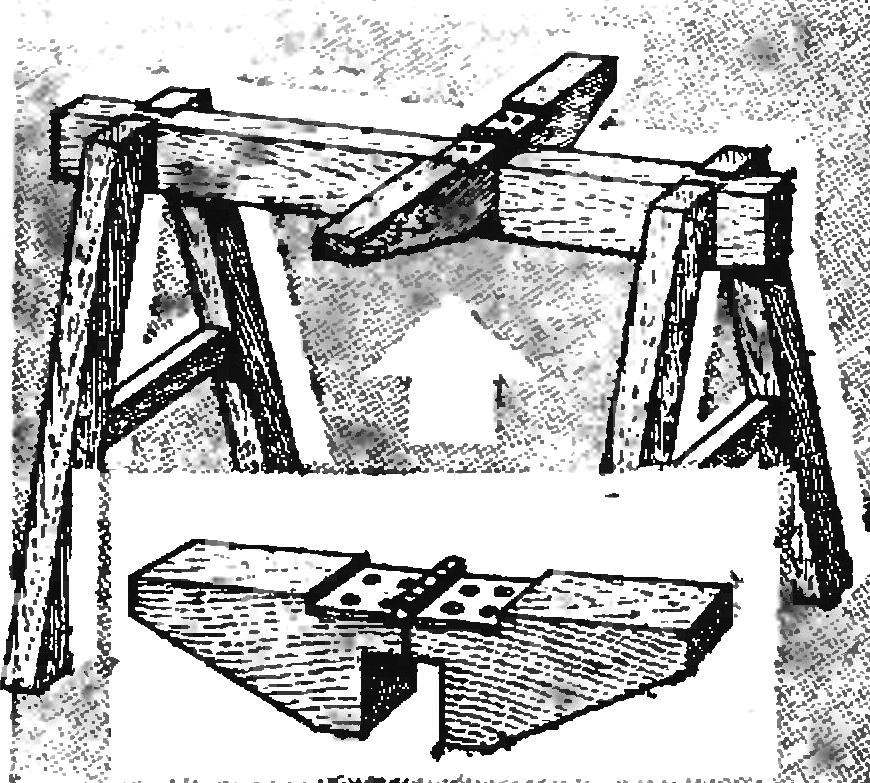 If you have extensive repairs to the walls or ceiling, a ladder is not enough: we need a reliable platform. So, and goats, which will form master. To simplify this preliminary work, use our advice: instead of two goat fabricate some "broad-shouldered". They are good for flooring and for joinery: what is not a sturdy workbench! The design of the "shoulder" is simple: two bars are held together with a reliable loop size, allowing you to install them anywhere crossmember goat", and the top can be fastened to the shield. About the advantages of this folding design can not speak.
Recommend to read
FOLDING GOATS
The most common situations, ending domestic injuries is when trying to perform any operation with stools or ladders but still trying to reach there, where to stand poor stand is not...
THE WIRING IS INVISIBLE
Typically in any room can be hung not more than one ceiling lamp. And architects and builders for some reason believe that the ceiling is appropriate only one chandelier, and for local...