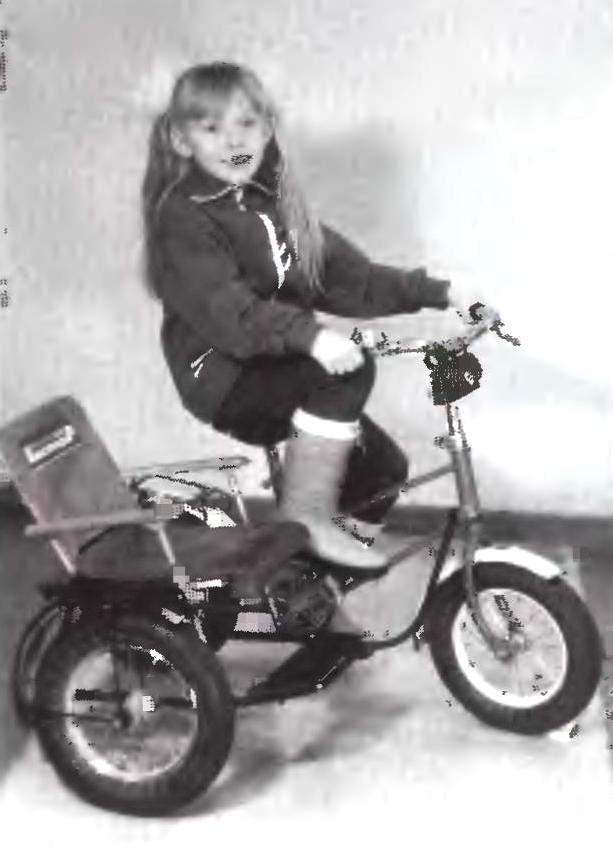 "Together cheerfully to walk…" — sung in the nursery rhyme. And go, of course, much more interesting. This gave me the idea to make a children's bike side trailer. He also increases the stability of the machine. Trailer frame made of steel tube 13,5×2,8 mm, frame passenger seat — aluminum with an outer diameter of 17 mm. In the left-hand end of the tube rear crossmember of the frame chopped internal thread M10 — it is screwed in the axis of the rear wheel to attach the trailer to the bike. Then design are fastened in two points: on the steering column and the trunk with clamps through the thrust, the ends of which are tapered and drilled holes. Backrest and pad for the legs, plywood seat — stretched canvas from leatherette.
V. DUCK, p. Savino, Arkhangelsk region.
Recommend to read
"TURN THE HANDS!"
This call is present in many emails of designers bikes. "Somehow, browsing in the library of old magazines "M-K", I came across a design velocipede with manual transmission. From that...
COMFORT BABY
Back from baby sleds, which became the grown up kid a hindrance for driving from the mountains, often ruthlessly cut off and thrown away. However, it is possible to find useful...