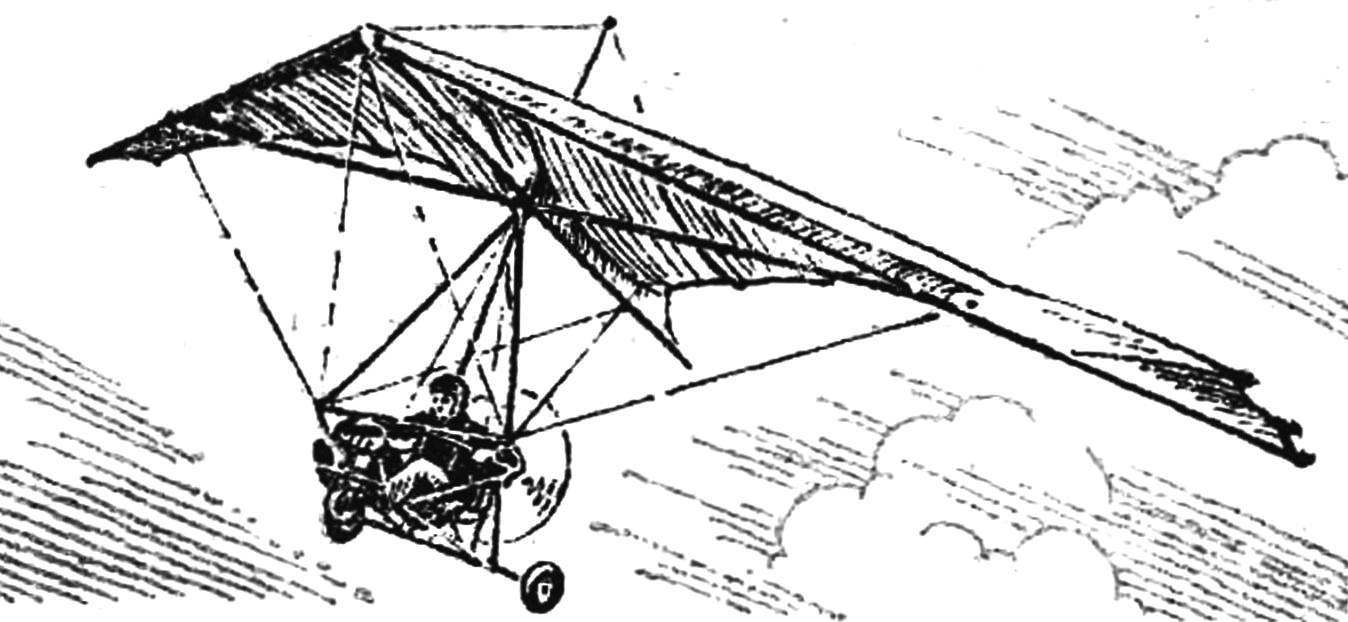 "Slavutich-M1" is a hybrid of conventional hang glider and the trike. Constructive simplicity, light weight, collapsibility, balance management principle and availability of the engine significantly expand the scope of this ultralight aircraft.
According to the scheme M1 — flying wing braced type three-wheeled trike and pusher propeller. The choice of such a layout is dictated by the following considerations.
First, the line of action of thrust of the rotor passes near the center of gravity of the apparatus or slightly below it, creating Cabriole moment. This is desirable: for engine failure, the motor automatically switches to planning mode, reducing the flight angle of attack. A tricycle landing gear makes takeoff and landing, including an emergency, safe.