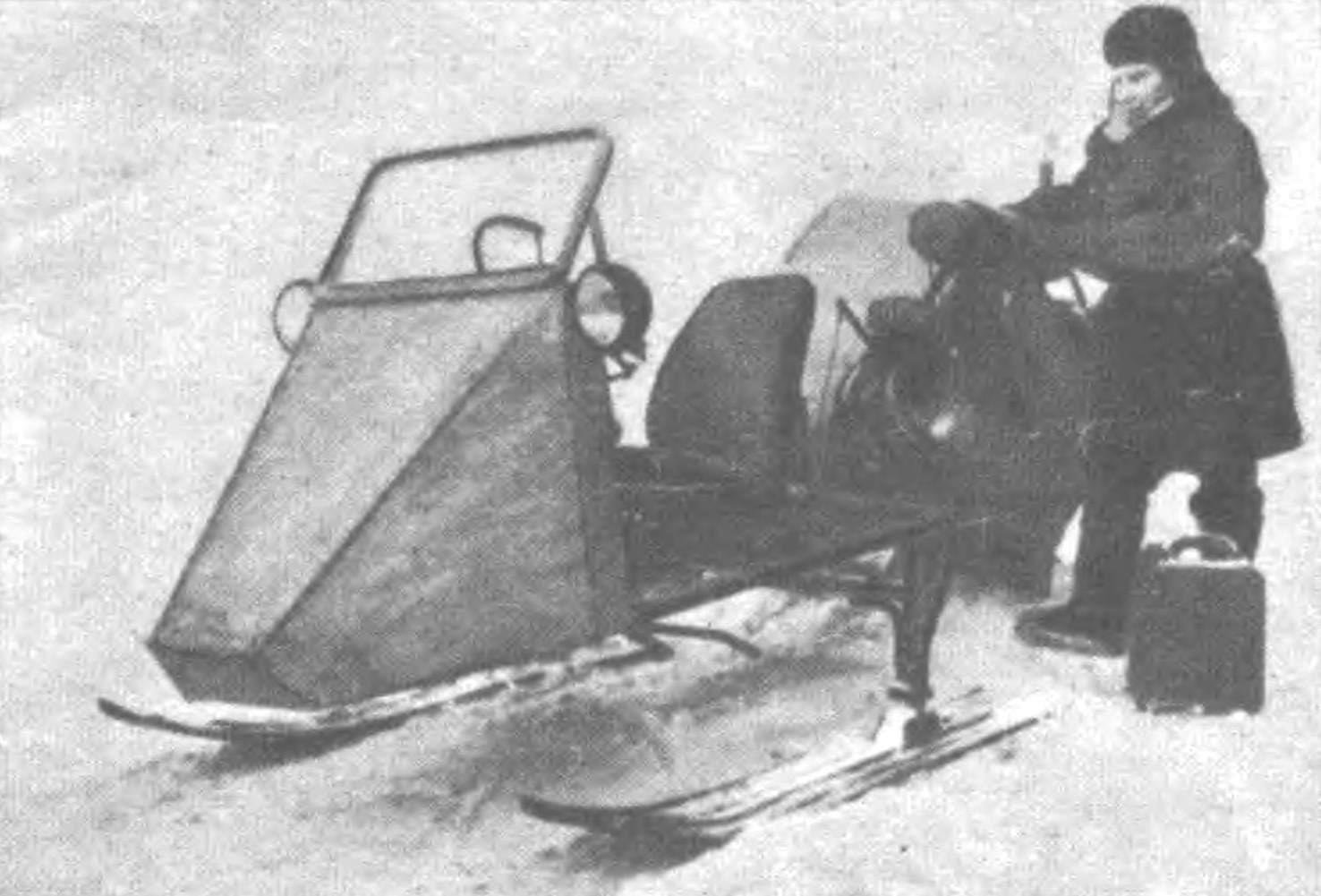 Unusual marked the fiftieth anniversary of Pavlodar Amateur snowmobile technology A. M. Pukhov: on the snowy expanses of Irtysh he tested his new winter all-terrain vehicle. His snowmobile with the engine IZH-49 are controlled by a front ski, a mover — drum.
Recommend to read
GEAR FOR SNOWMOBILE
Designers snowmobiles know that linking directly to the crankshaft of the engine and the propeller is unprofitable: too high engine speed do not allow to use aredigital optimally. To...
SCREW? IT'S NOT EASY
THE TECHNOLOGY OF MAKING WOODEN PROPELLERS. Snowmobile, aerolizer, all kinds of machines hovercraft, wig, microplane and microstoria, various fan installations and other machines can't...