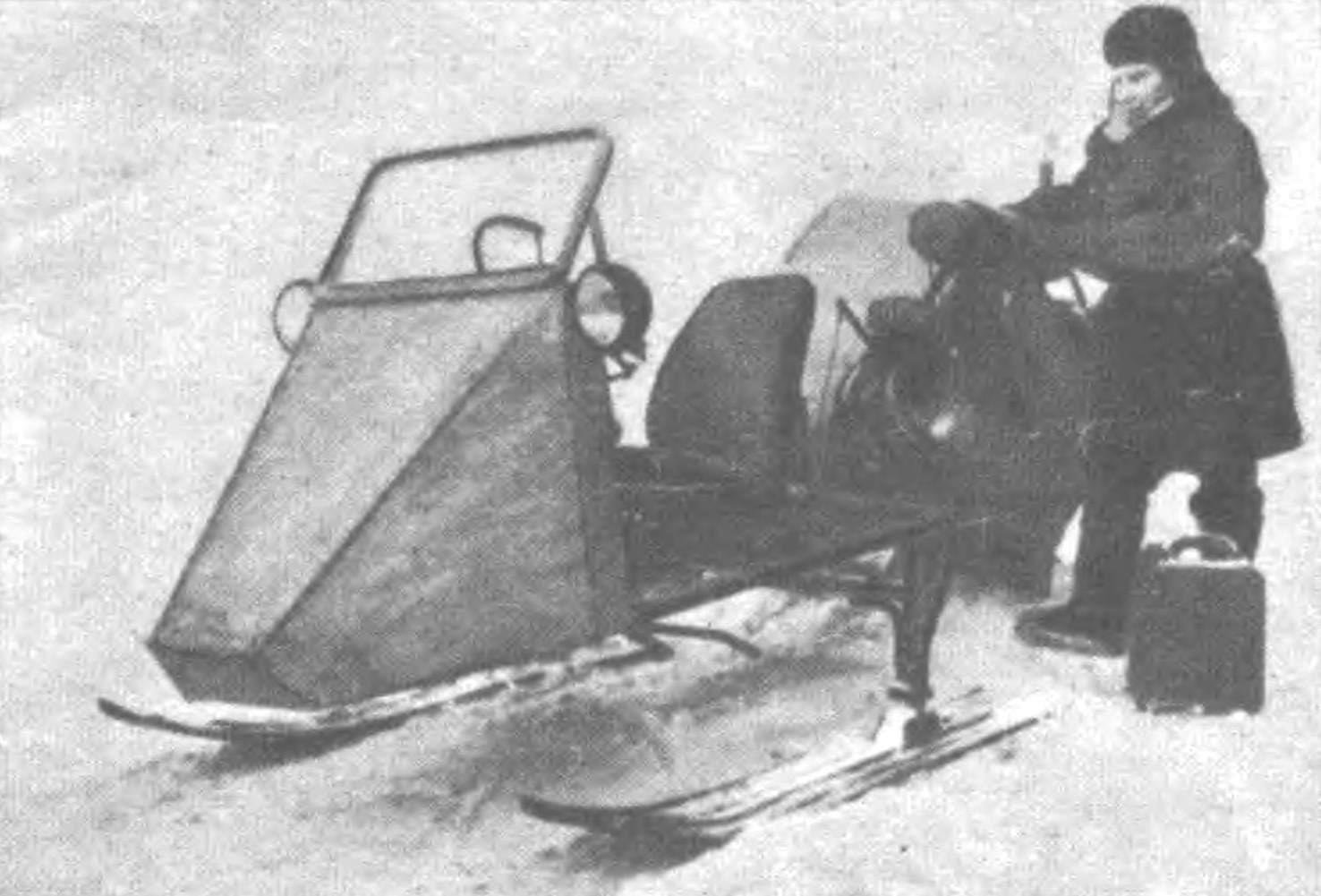 Unusual marked the fiftieth anniversary of Pavlodar Amateur snowmobile technology A. M. Pukhov: on the snowy expanses of Irtysh he tested his new winter all-terrain vehicle. His snowmobile with the engine IZH-49 are controlled by a front ski, a mover — drum.
Recommend to read
FILTER BOTTLE
When the faucet suddenly begins to run cloudy or rusty water, and a filter for cleaning the house is not then so off the cuff can be manufactured from readily available materials,...
BRACKET — SINGLE BLOW
Who has upholstered furniture and used the brackets that holds the fabric, he knows how difficult it is to hammer them in with a hammer. Furniture factories for these purposes a special...