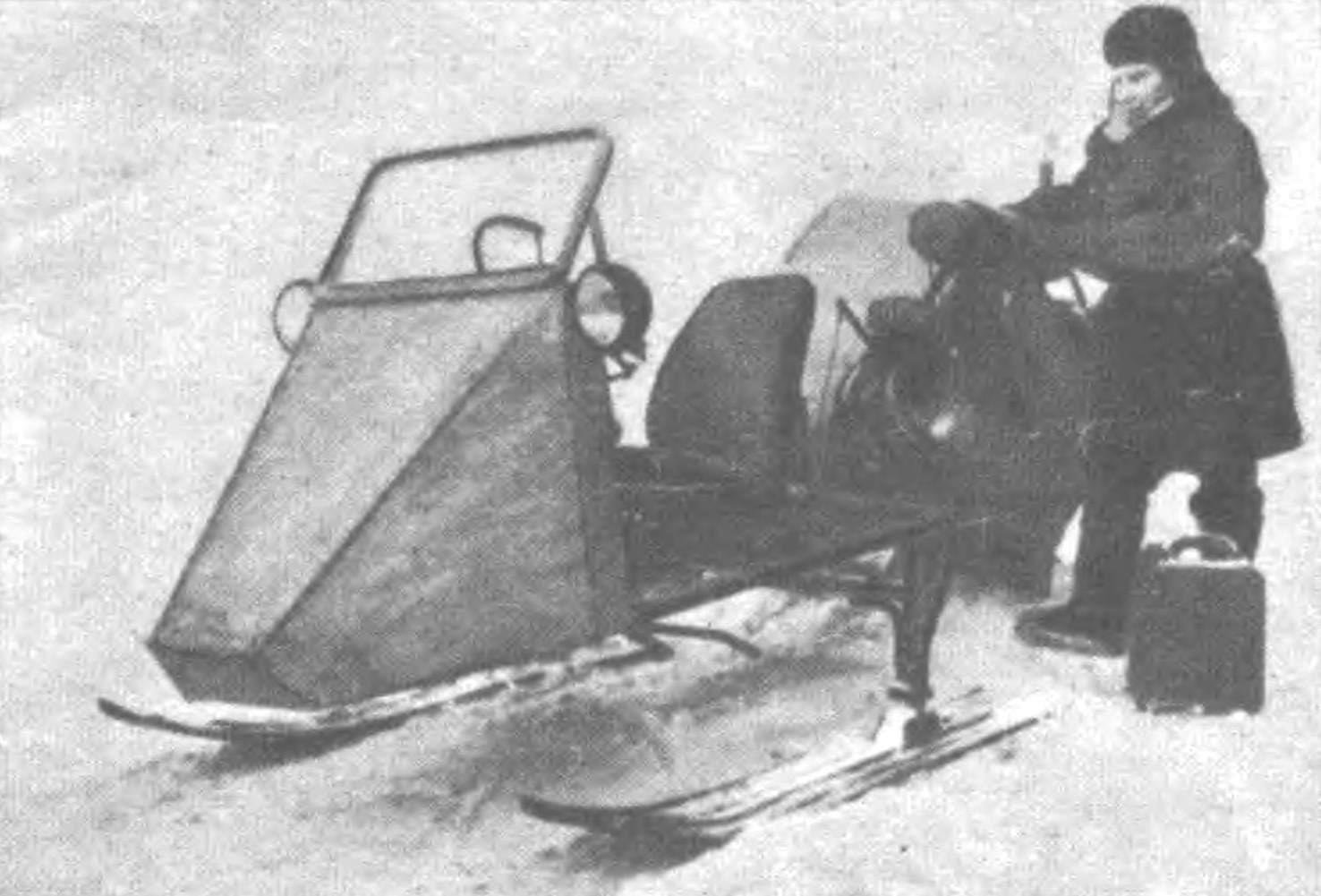 Unusual marked the fiftieth anniversary of Pavlodar Amateur snowmobile technology A. M. Pukhov: on the snowy expanses of Irtysh he tested his new winter all-terrain vehicle. His snowmobile with the engine IZH-49 are controlled by a front ski, a mover — drum.
Recommend to read
THE SILHOUETTE WILL TELL THE PLACE
It is convenient to use the tool, hanging on the vertical wall panels, where each key, the screwdriver, the nail file has its own location. So at the end of the work cleaning of...
WHAT IS NOT A CLAMP?
A simple clamp can be made of three parts: a section of steel channel, bolt and nail. This homemade tool does not give the factory.