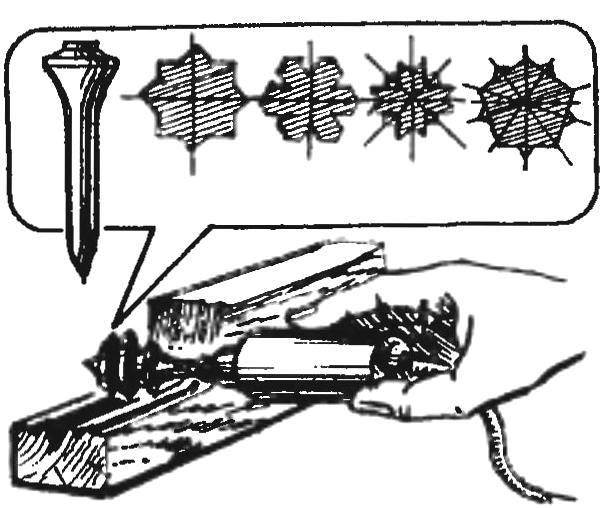 Construction and mounting the nail dowel for fixing metal structures to concrete made from hardened steel. If you release hardened on the fire and sharpen the head a certain way, and then tempering it — get a perfect tool to the drill for figured wood and soft metals.
L. MOROZOV, G. Samara
Recommend to read
TWO CHAMFER — TIME
In the processing of flat pieces cut from sheet materials: soft metal, plastic, plexiglass — sharp edges it is desirable to remove or to blunt (to make the chamfer). The simplest tool...
CAN OPENER-GREGORATOS
The knife, which I did, the commercially available and opens cans faster. Its basis was a steel tube and rod, a part of her. The end of the rod is bent, it is inserted, and then open...