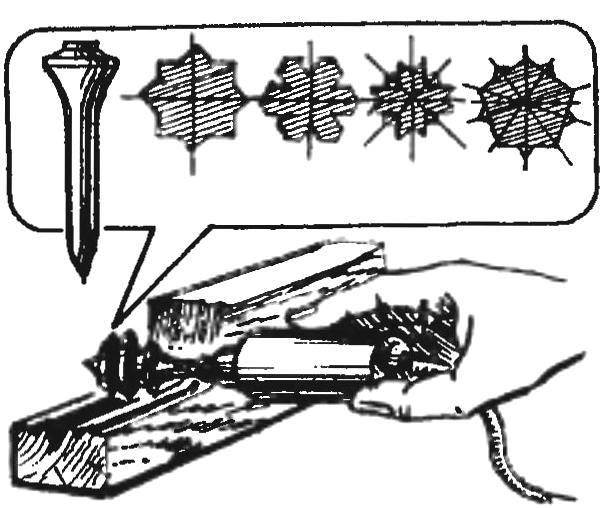 Construction and mounting the nail dowel for fixing metal structures to concrete made from hardened steel. If you release hardened on the fire and sharpen the head a certain way, and then tempering it — get a perfect tool to the drill for figured wood and soft metals.
L. MOROZOV, G. Samara
Recommend to read
SCREW MOLD
Model propellers for internal combustion engines are usually made from solid wood: beech, ash, birch, hornbeam. However, work on the air screws is very labor intensive and requires a...
SOLAR DRYER
Dried fruit in different ways. Most of all — air solar method, have, in addition to the obvious advantages (simplicity, accessibility, etc.), the well-known disadvantages. The...