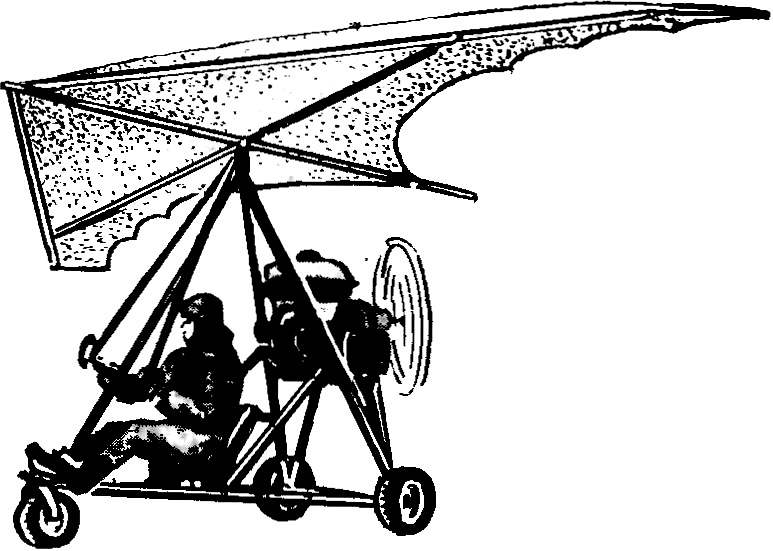 Operation of the trike in boreal conditions has a lot of features that should be considered in the design of such specialized aircraft. In particular, taiga del'talet must possess the ability to catch even the small clearing, and when forced landings and at the tops of the trees. The engine of his must differ high reliability, the ability to run effortlessly in the air and on the ground force mi of the pilot. But the staff should have the ability to transform, so that its parts can be had relatively quickly to collect the vehicle, allowing to reach a forced landing to the nearest shelter.
For two years our SKB (so we — I and my two sons — call our Family-run Design Bureau) is working on this daltelecom — aircraft for use in taiga conditions. On our glider, we have developed a number of, we think, interesting design decisions that we want this publication to introduce to the readers-like-minded people.
Those who uses on their trikes simple and powerful engines, offered once by V. Stage, and N. By beloshapkina well know that run them hard even on the earth — the physical strength of two people is barely enough to crank the motor. And in the air… the Solution to this problem was the installation of the engine starting device on the basis of the chainsaw "Ural-2". With his help boxer engine with a capacity of 36…40 HP easy runs on the ground and in the air at any time of the year. During a forced landing to the forest is the starter transformirovalsya in the original unit — the chainsaw, and it can help to clear the runway by 15 m wide and 50 m long in marketolog the forest in order to fly. Moreover, in complex injuries of the machine, requiring a lengthy repair, the chainsaw can for 7-8 hours to build alone warm the cabin, to prepare the wood or even saw through the hole in the ice thickness up to 0.5 m. Notice that the saw part is typically stored under the pilot's seat; mount it on an engine starting device for a few minutes.