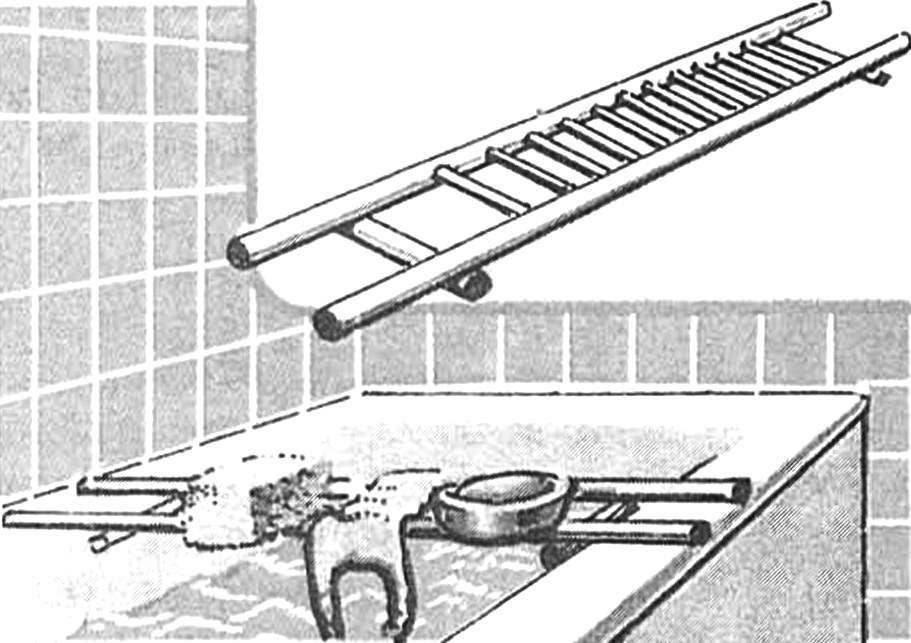 As a rule, bathroom accessories: soap, washcloths, shampoo, etc., on the bathroom wall strengthen special shelf. Made of wooden bars of circular cross section such a simple design, which can be put on the edge of the bath, you will get rid of the difficulties associated with drilling holes in the wall.
Recommend to read
AND PACKAGING — IN THE CASE
Just a sharp knife needed to turn an empty plastic shampoo bottle, washing tools, preparation of household chemicals in a number of useful things: a ring with a small eyelet can be used...
Insurance for drill
Drill chuck, in particular manual, is not always able to keep the drill from turning when machining hard metals or release of the cutting edges of metal. It solves the problem of the...