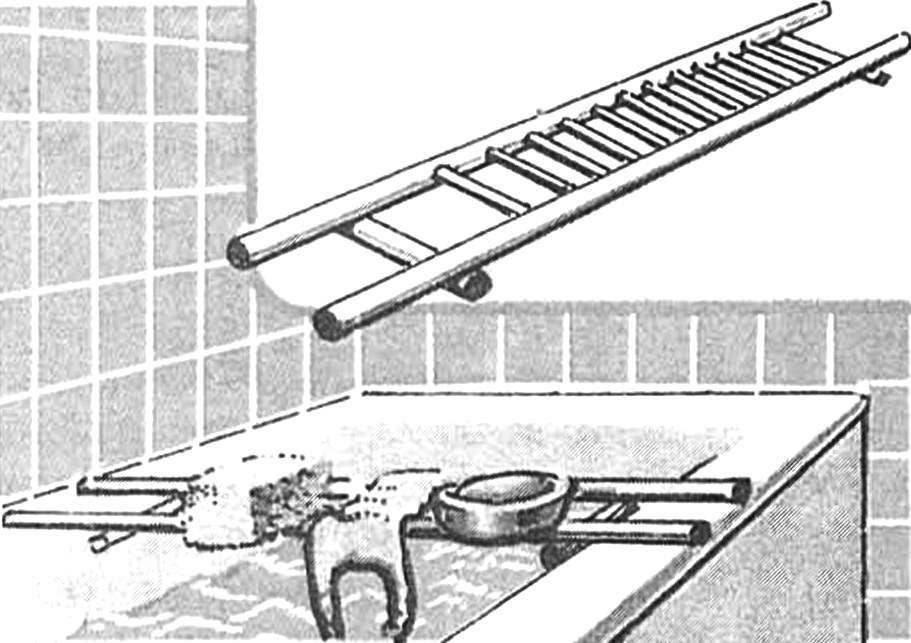 As a rule, bathroom accessories: soap, washcloths, shampoo, etc., on the bathroom wall strengthen special shelf. Made of wooden bars of circular cross section such a simple design, which can be put on the edge of the bath, you will get rid of the difficulties associated with drilling holes in the wall.
Recommend to read
"LIVING" WATER AND "DEAD"
"I know, I know— says a reader, after reading the title.— Yes, but neither "alive" nor "dead" water does not happen. Tales!.." Is he right? A few years ago, the magazine "Inventor and...
IN THE CLOUDLESS SKY OF SPAIN
Fights over Zaragoza and Wescoe. With the aim of weakening the Franco offensive on the Northern front, the Republican command has taken a series of diversionary strikes in the region of...