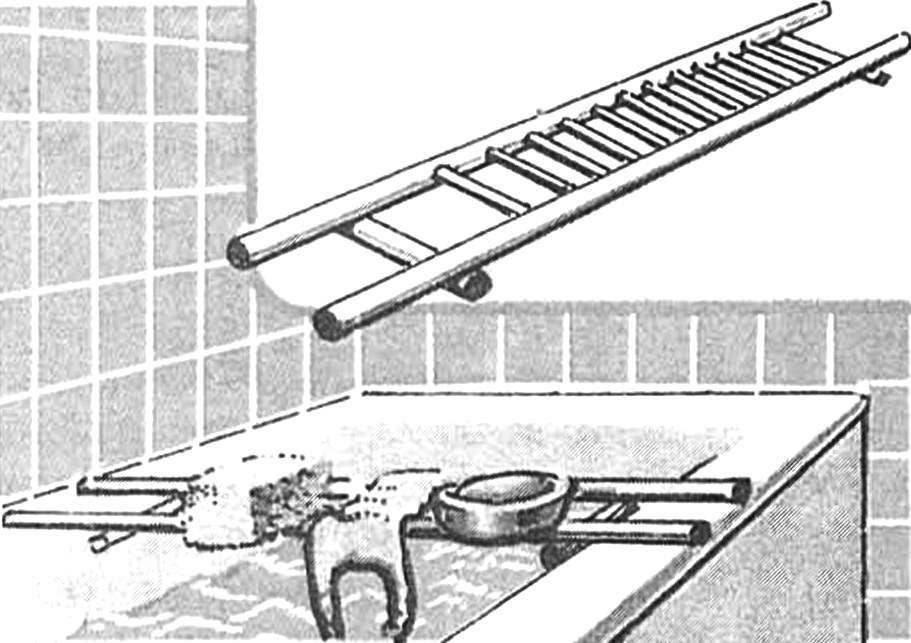 As a rule, bathroom accessories: soap, washcloths, shampoo, etc., on the bathroom wall strengthen special shelf. Made of wooden bars of circular cross section such a simple design, which can be put on the edge of the bath, you will get rid of the difficulties associated with drilling holes in the wall.
Recommend to read
ON THE WATER FASTER AIRCRAFT
What can you do — we have no way to get the materials, without which, it seems, is impossible to imagine modern models. A thin fiberglass (not to mention the carbon fabric), the specific...
I HAVE THE PHONE RANG…
...An urgent need to record the address, name or telephone number, and, as luck would have it, no piece of paper. If you charge a roll of paper here in a homemade box, this problem will...