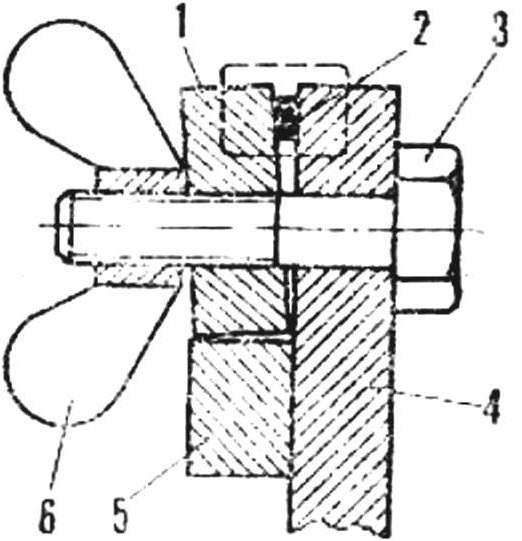 In most jigsaws, with whom I had to deal, there is provided a cantilever clamp blade relative to the mounting bolt (Fig. 1). Because of this, I think, often encountered distortions of the working body, and the canvas breaks down, not having served on time. And to release such a clip when changing the saw blade gave a hard, requires considerable force.
I made a jig with a new clamp node at the center of the bolt (Fig. 2). Done in the middle of the through hole a little more than a cross-section of the blade. The instrument became more reliable, durable. Suggest this sample to modernize existing jig. Maybe businesses will be interested and will make such changes in serial production?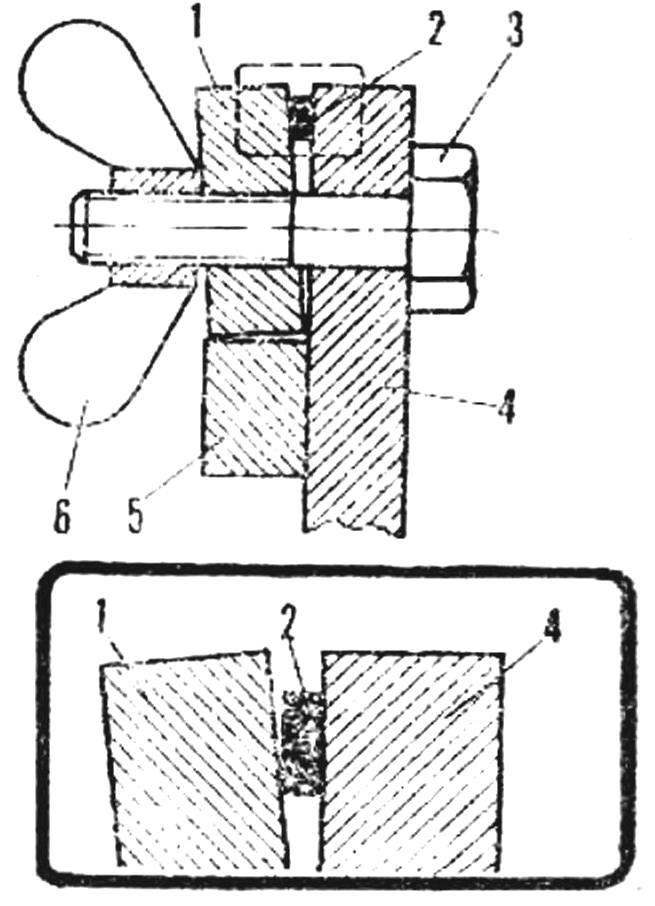 Fig. 1. The existing circuit clamping the node of the jigsaw:
1 — clamping washer, 2 — hold down the nail file, 3 — bolt, 4 — arm jigsaw, 5 — lock washer 6 — nut-lamb.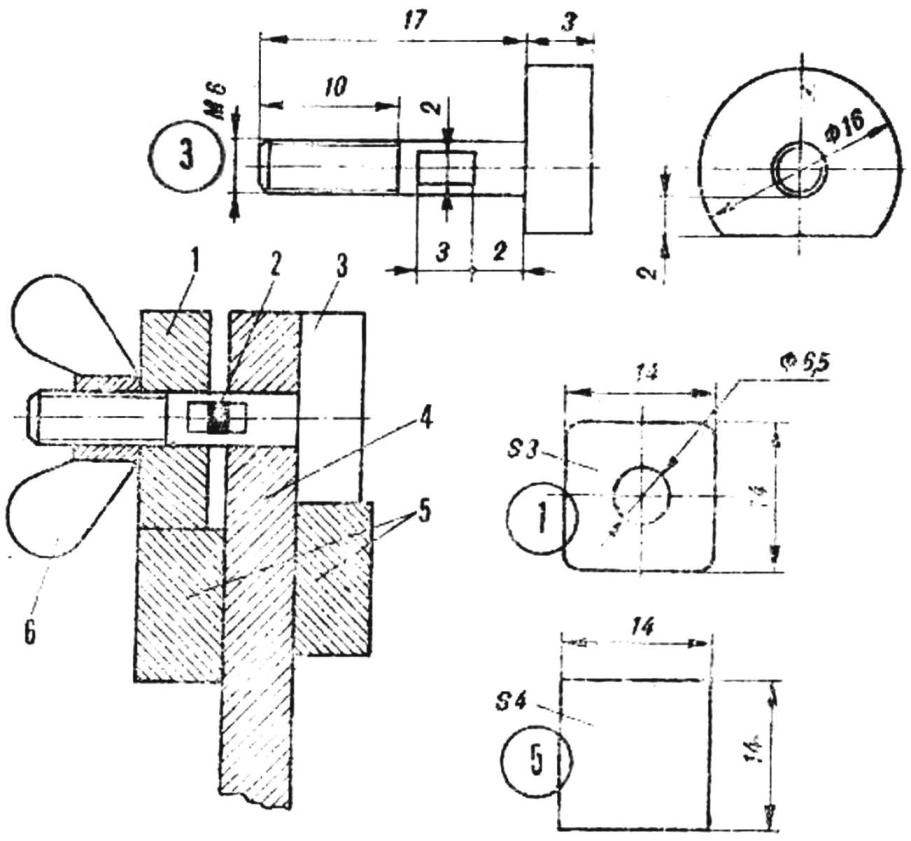 Fig. 2. New clip:
1 — clamping washer, 2 — hold down the nail file, 3 — upgraded bolt, 4 — arm jigsaw, 5 — stops of the bolt and the washer (spot welding), 6 — nut-lamb.
Recommend to read
BACK TO THE JIGSAW…
This device allows you to consistently perform those operations which are performed simultaneously jigsaws, tension and clamp the blade. It is especially difficult to learn this kids —...
JIG SAW, BUT NOT SIMPLE!
Having trouble with conventional saws to jigsaws, I decided to try a homemade option out of the wire, causing its surface subiram shallow risks. This nail file and is on the planned...